No one can resist the allure of spring bulbs for they really signal that winter is over and the days are getting longer. However planting bulbs on mass can be tedious to say the least, especially when faced with nearly 40,000 of them, which is what we planted in 2016/17. Good job then that the satisfaction from seeing them emerge in all their splendor is worth the trouble!
Our planting season begins in September and carries on right through into February, with the first flowering aconites and snowdrops being planted in the green from the first week of January.
However that's not necessarily where it ends. March will often see us planting bluebells, as bulbs 'planted in the green' are so much more economical than those bought all desiccated and often no longer viable in the Autumn from hot garden centres.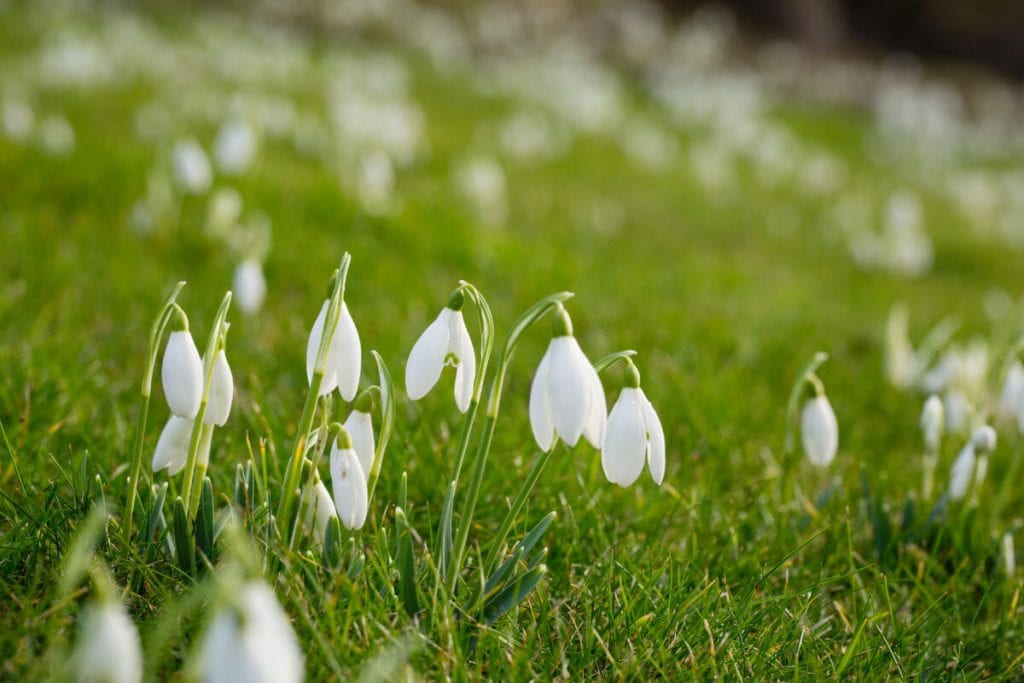 Meanwhile delicate wood anemones and temperamental dogs tooth violets are bought on in pots by us to be plunged once rooted through.With the first daffs starting in February, tulips follow, with alliums later, though the last narcissi will flower in May. Wild garlic arrives in April but should only be planted where you can cope with its spreading habit.
So if you are green with envy at these displays of spring bulbs, make a note to contact us and see how we can help to devise a scheme that will provide four or five months of colour. And of course take the backache out of tackling the most thankless of tasks: planting bulbs and then seeing little or nothing for all that work until…….