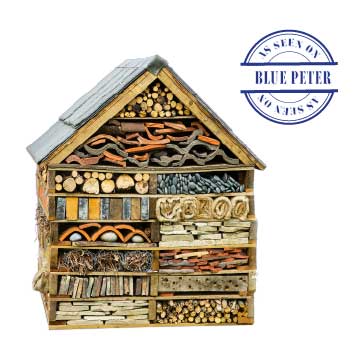 The pressure on our wildlife is ever relenting and the commercial solutions, namely twee looking nesting boxes sold by garden centres across the country, don't quite hit the spot. So we came up with our own solution.
By upcycling redundant pallets with a variety of construction leftovers, these stylish eco bug hotels can be created from natural waste.
Dress with a drought tolerant sedum roof, hollow out to double as leaf composters, and build bird boxes in the eaves to create a sustainable, eco friendly feature without a penny being spent at the garden centre. Pressure treat the pallets and the hotels will provide a home for stag beetles, lace wings, hedgehogs and slow worms for years to come.
We are now making these wonderful bug hotels for many of our clients. Interested? If you'd like your own bespoke Eco bug hotel please do get in touch.