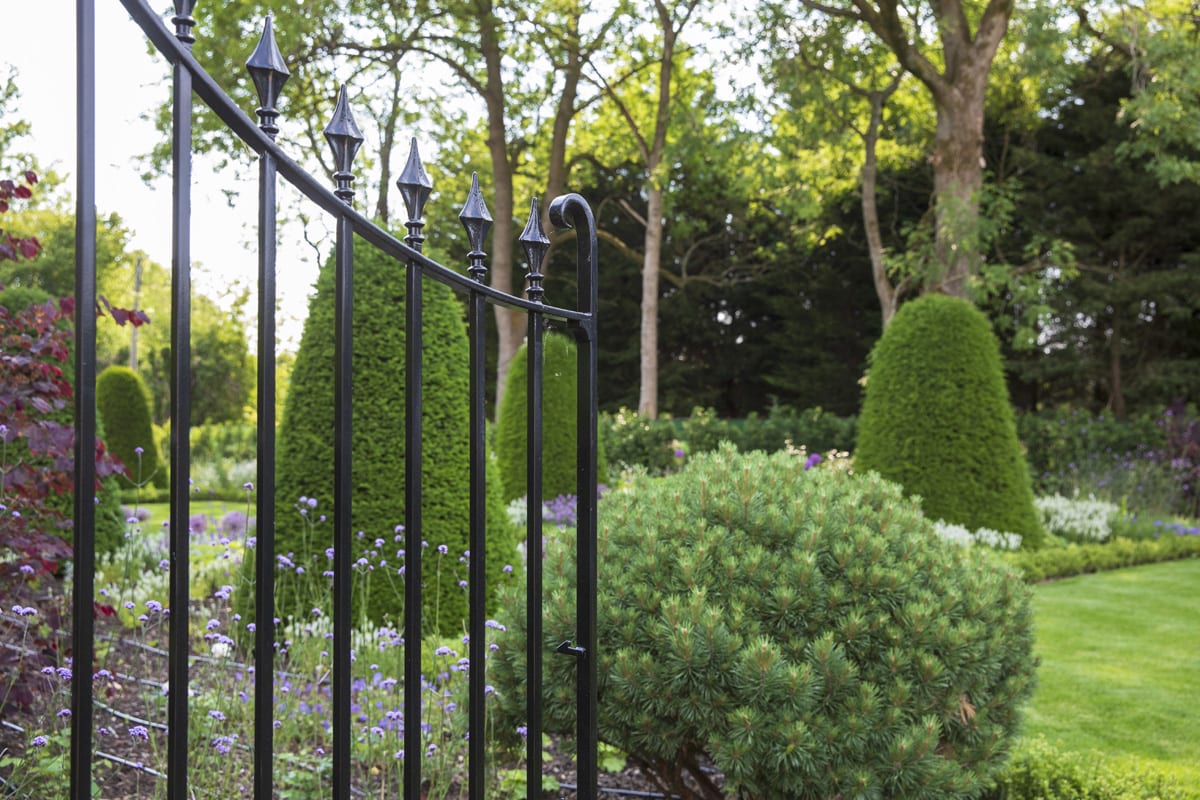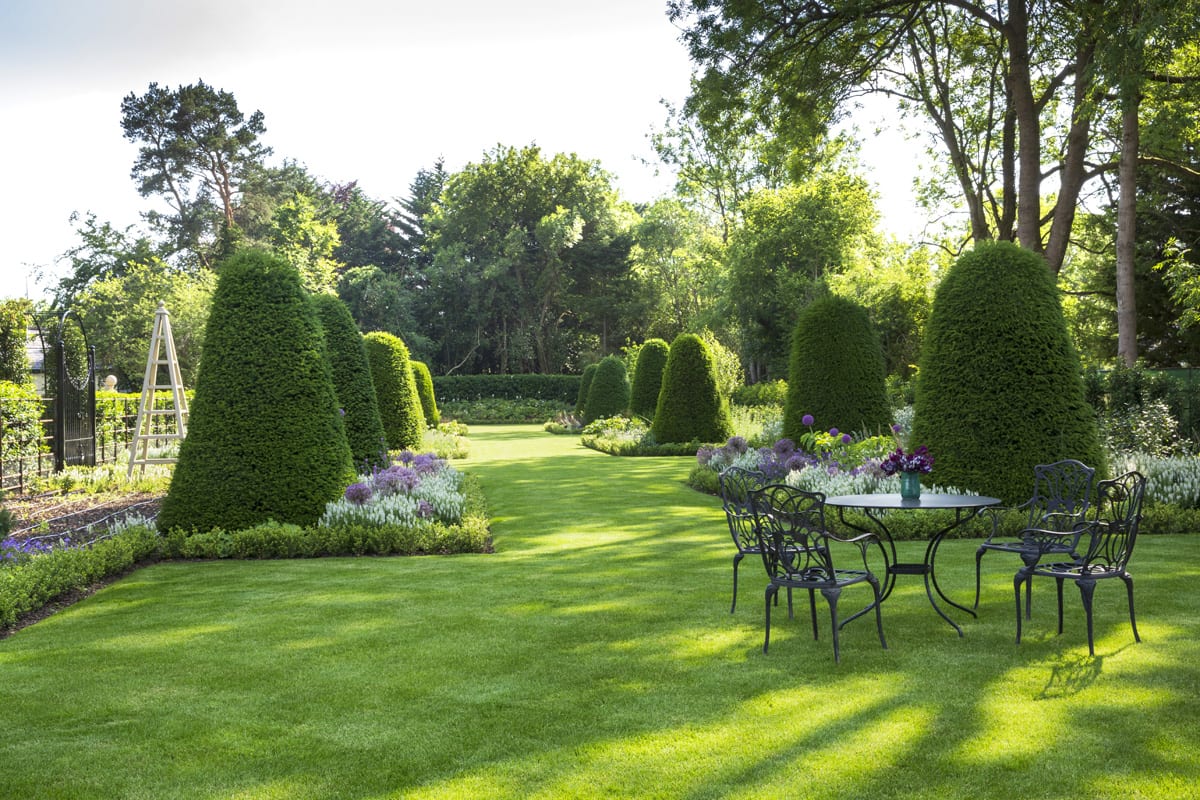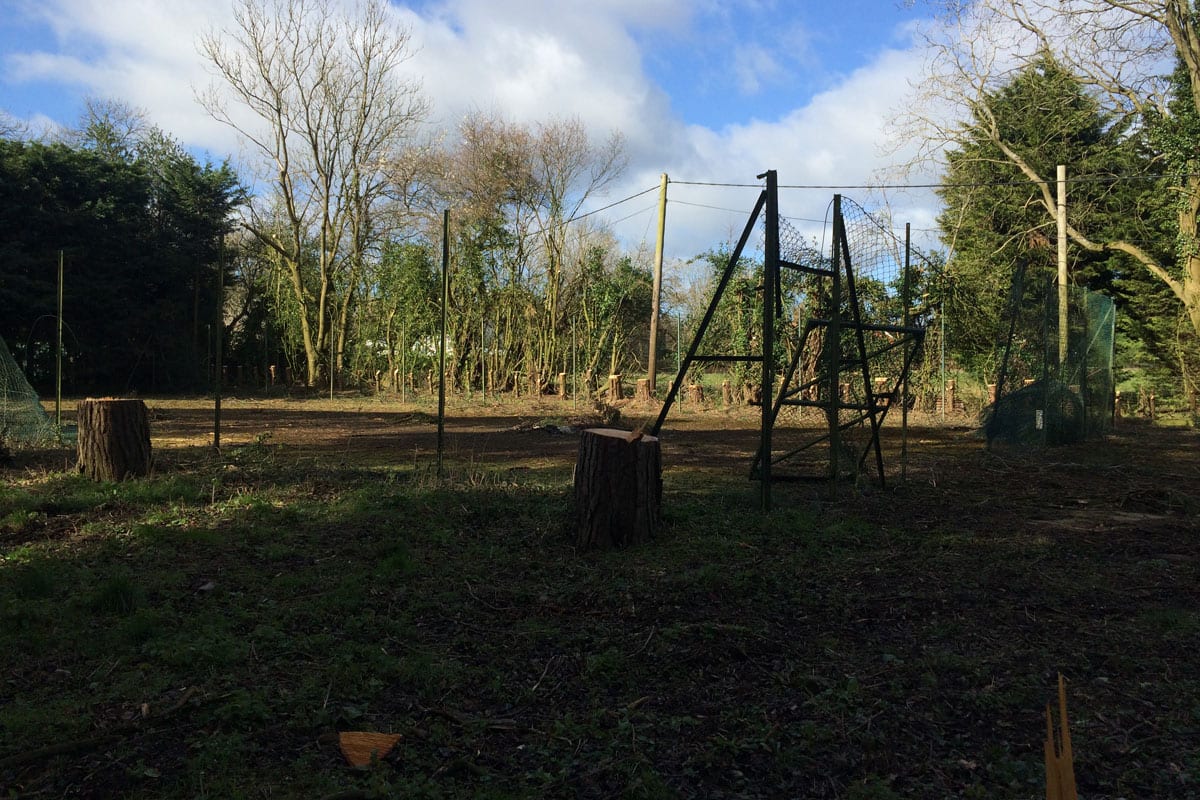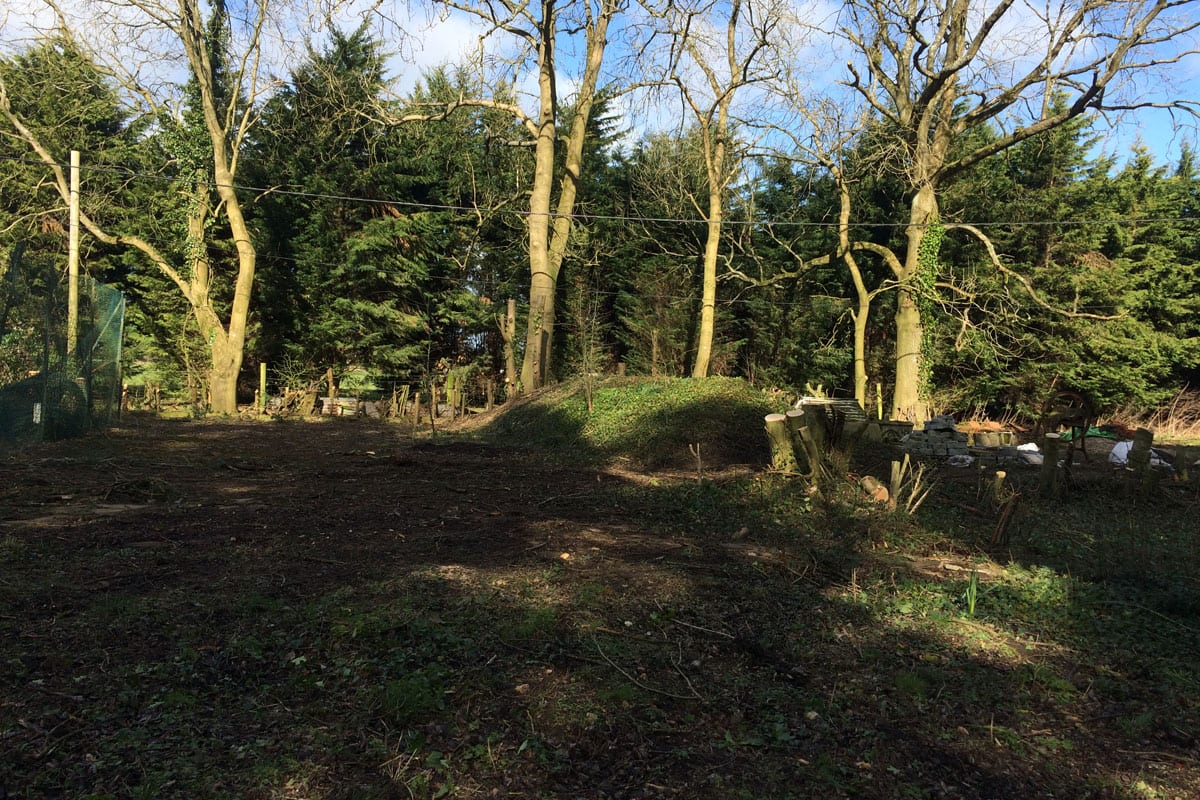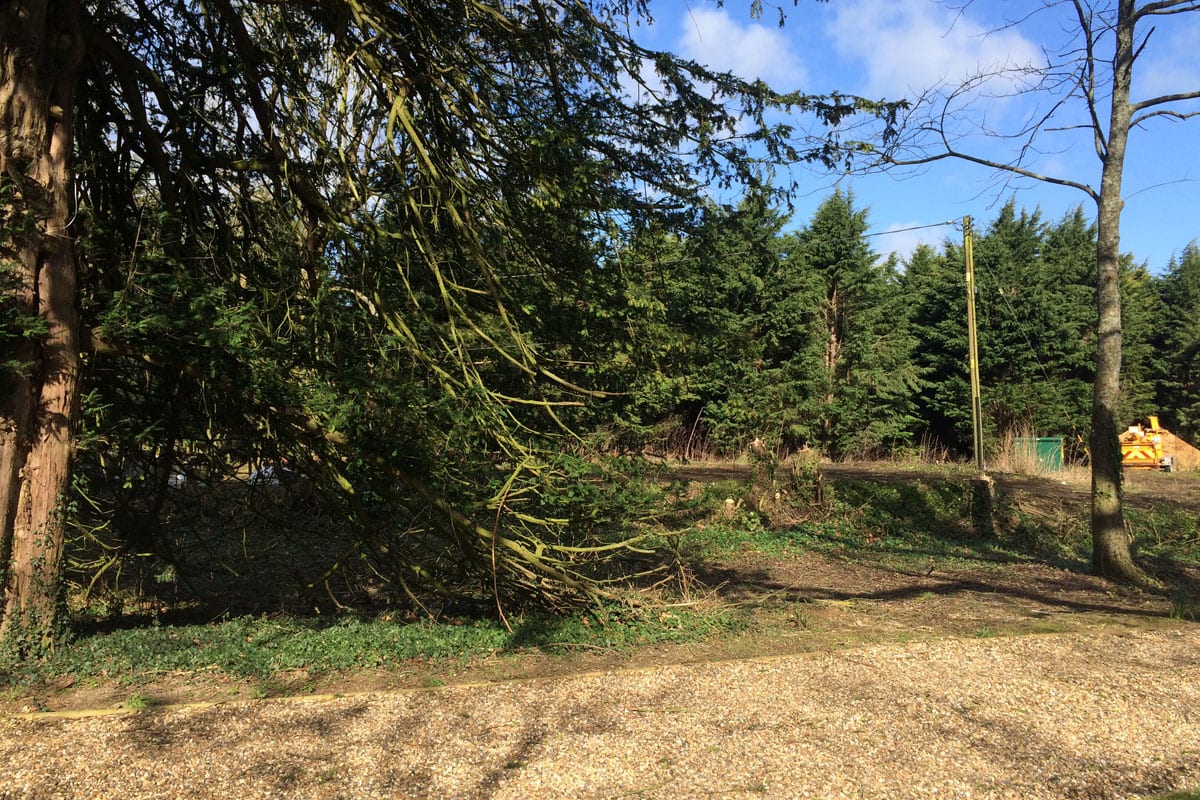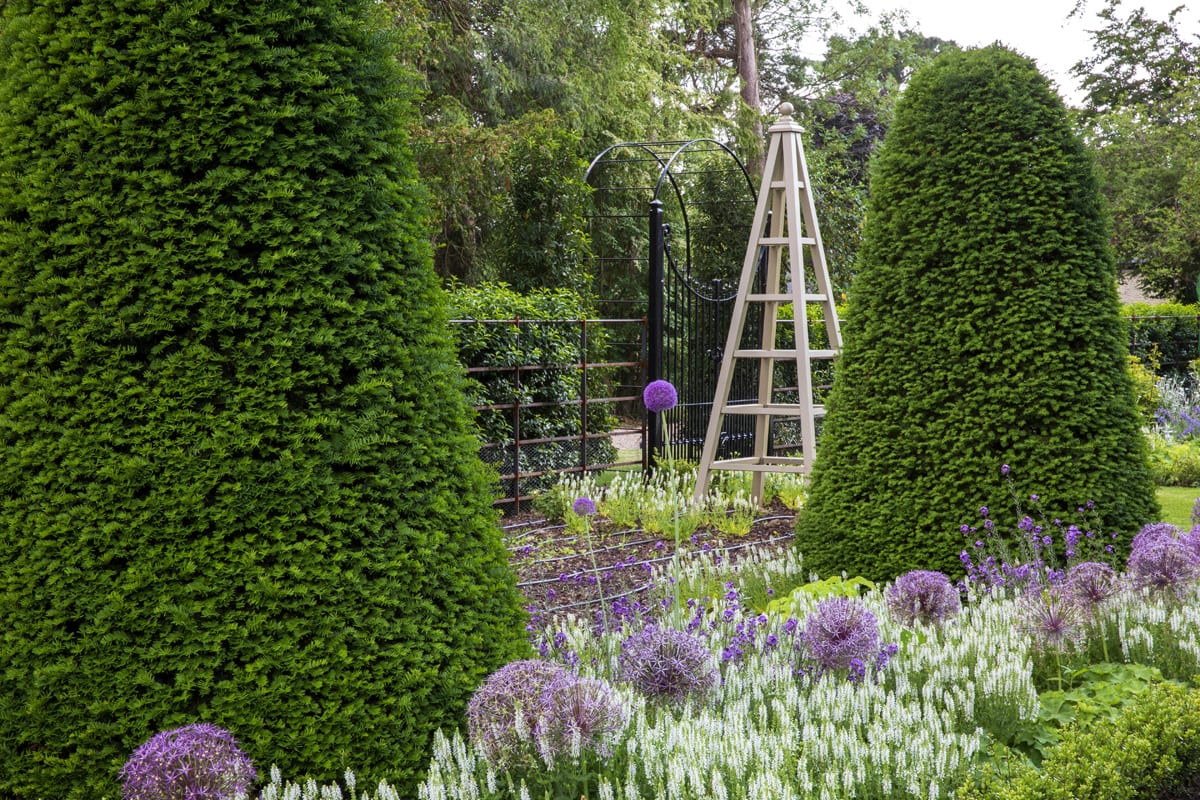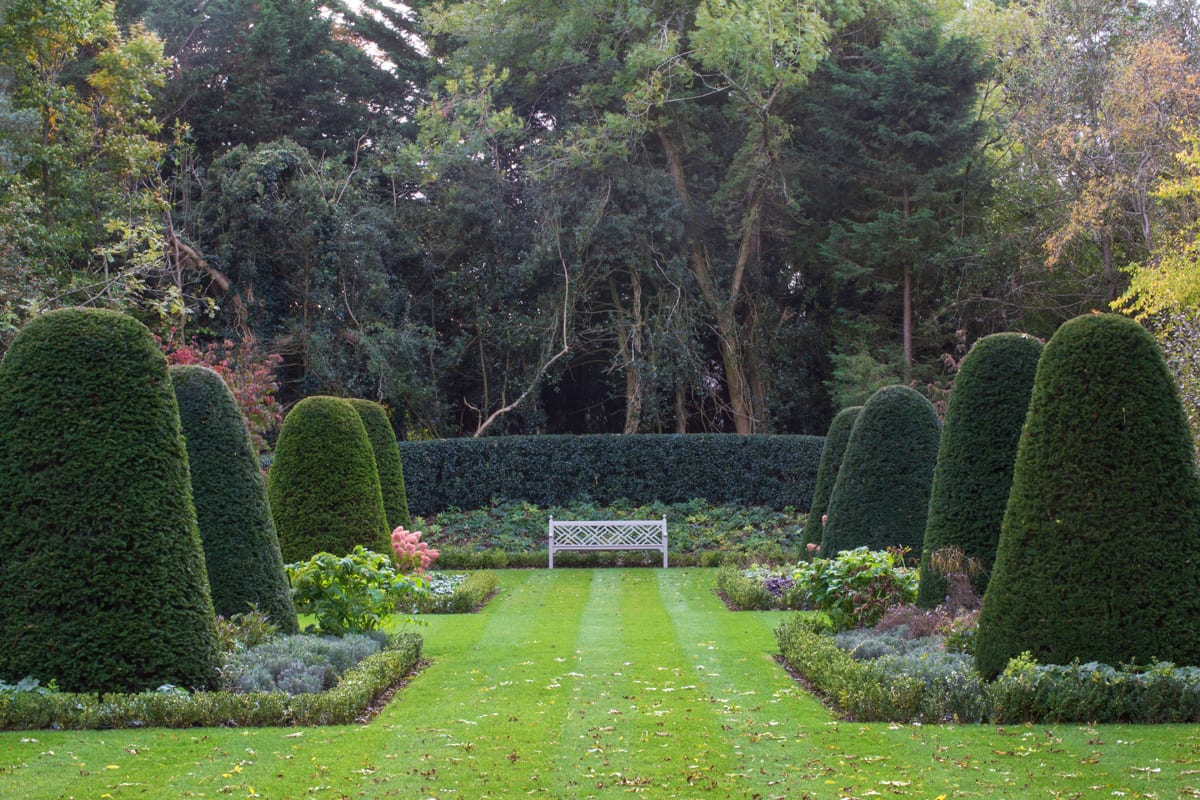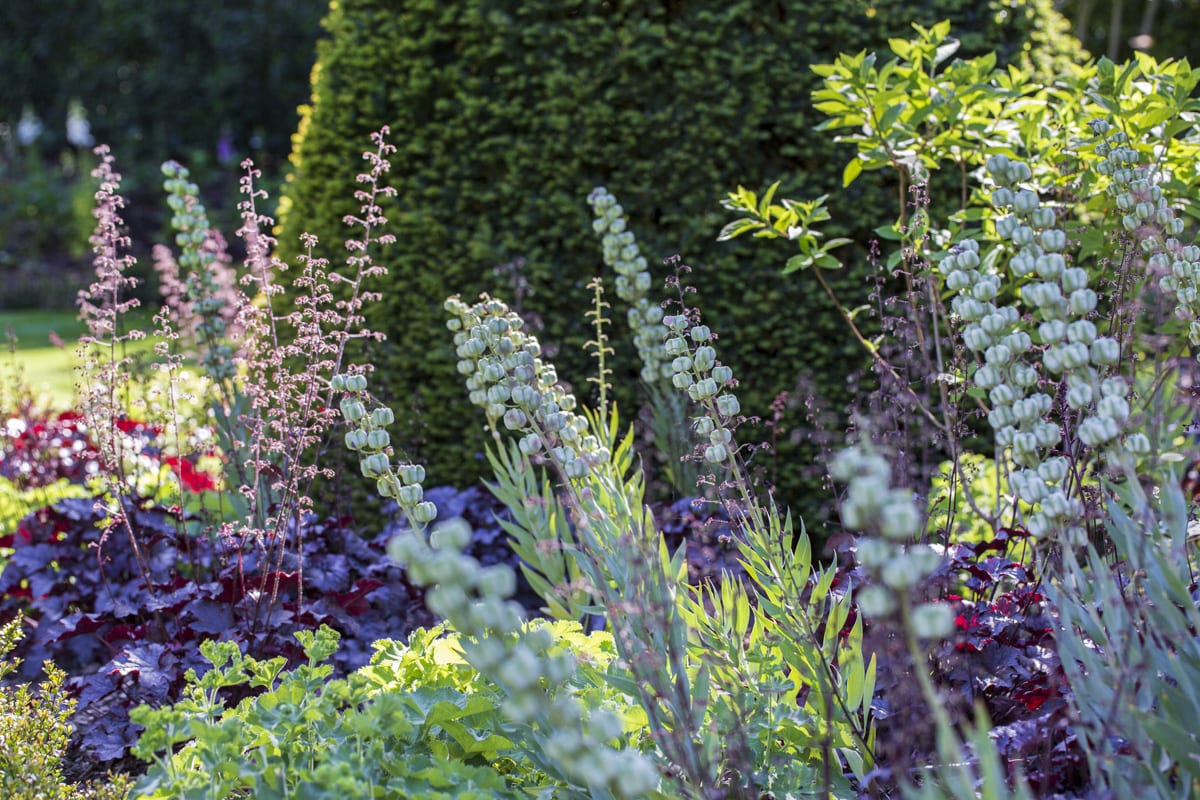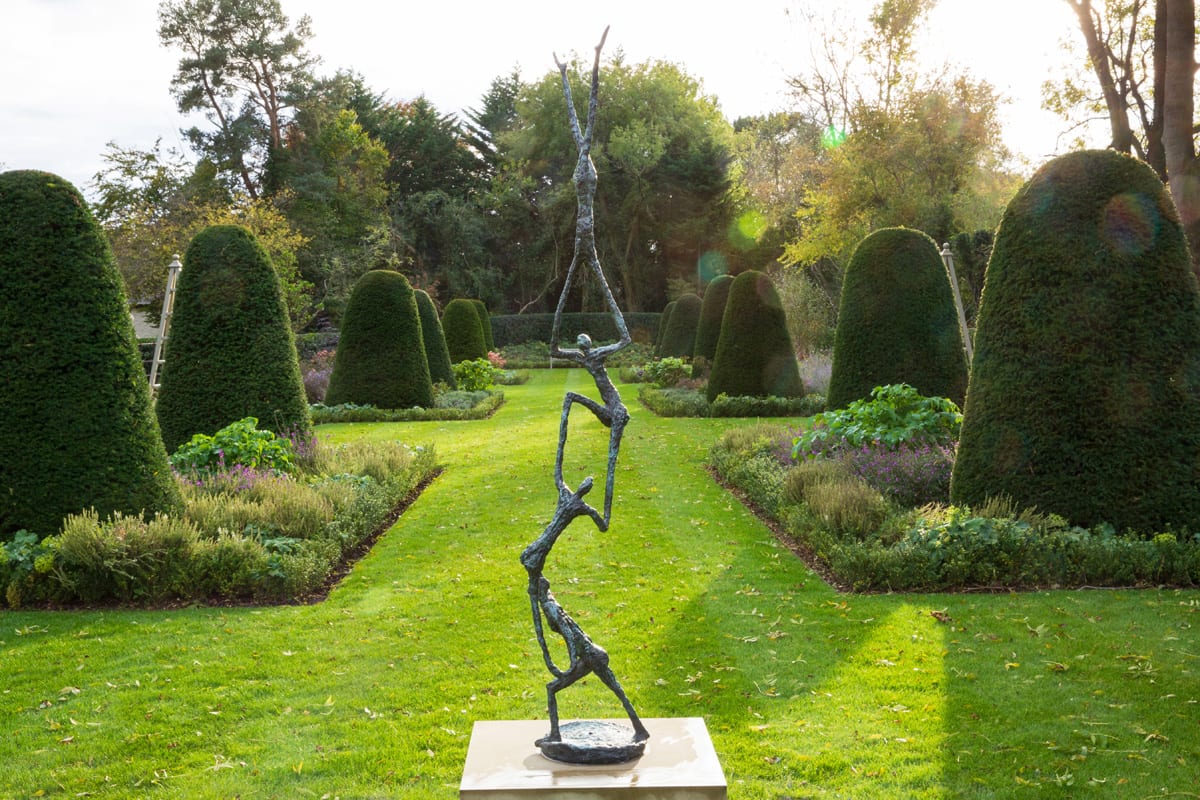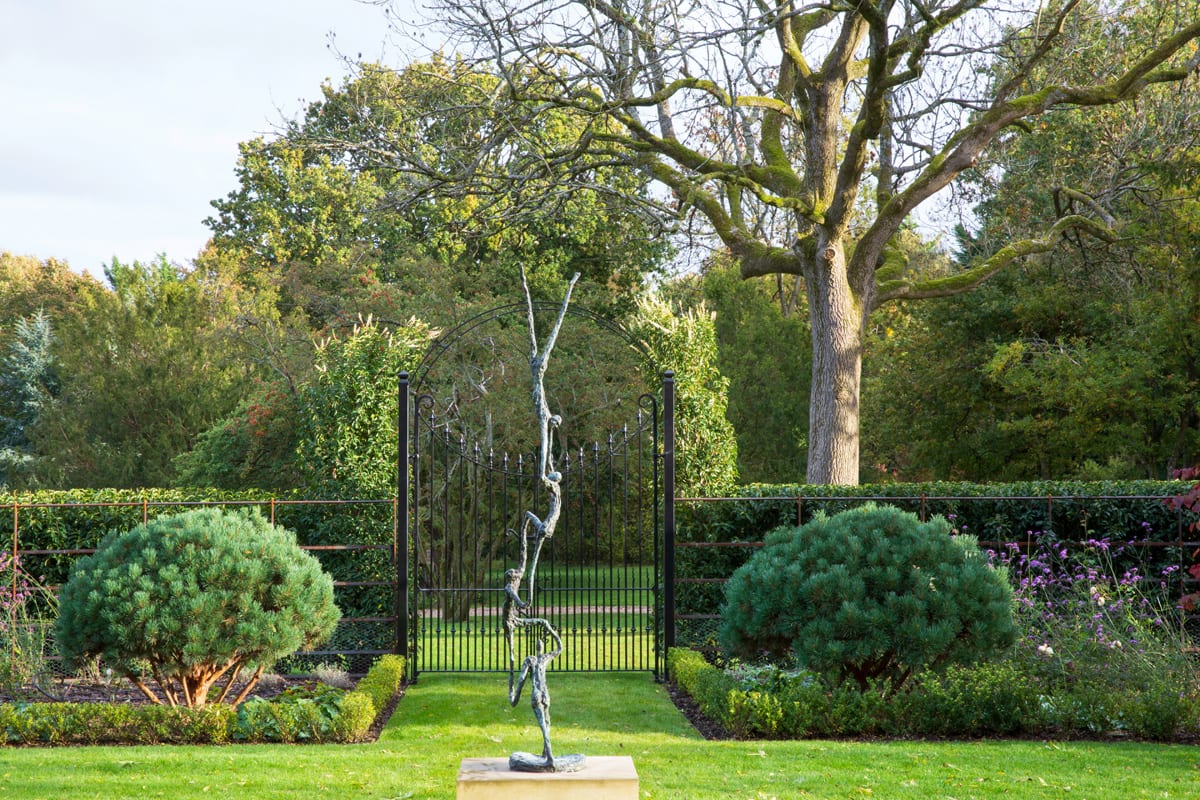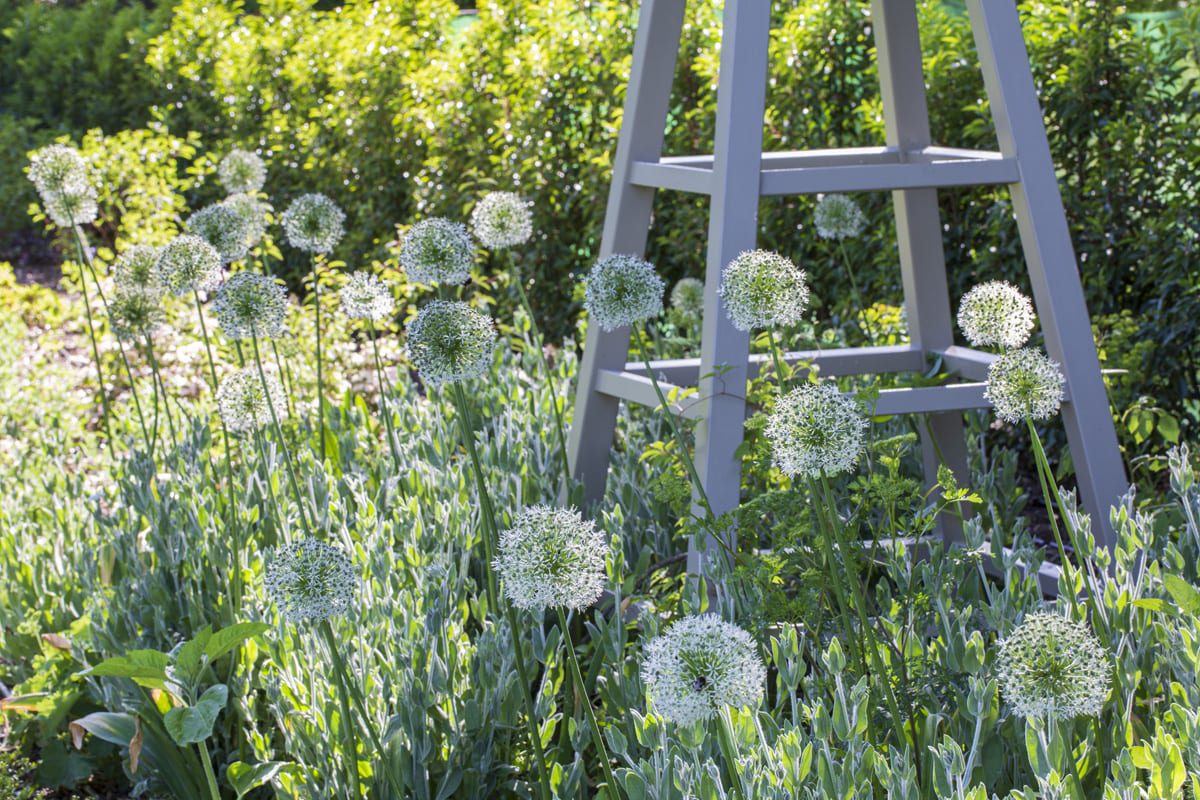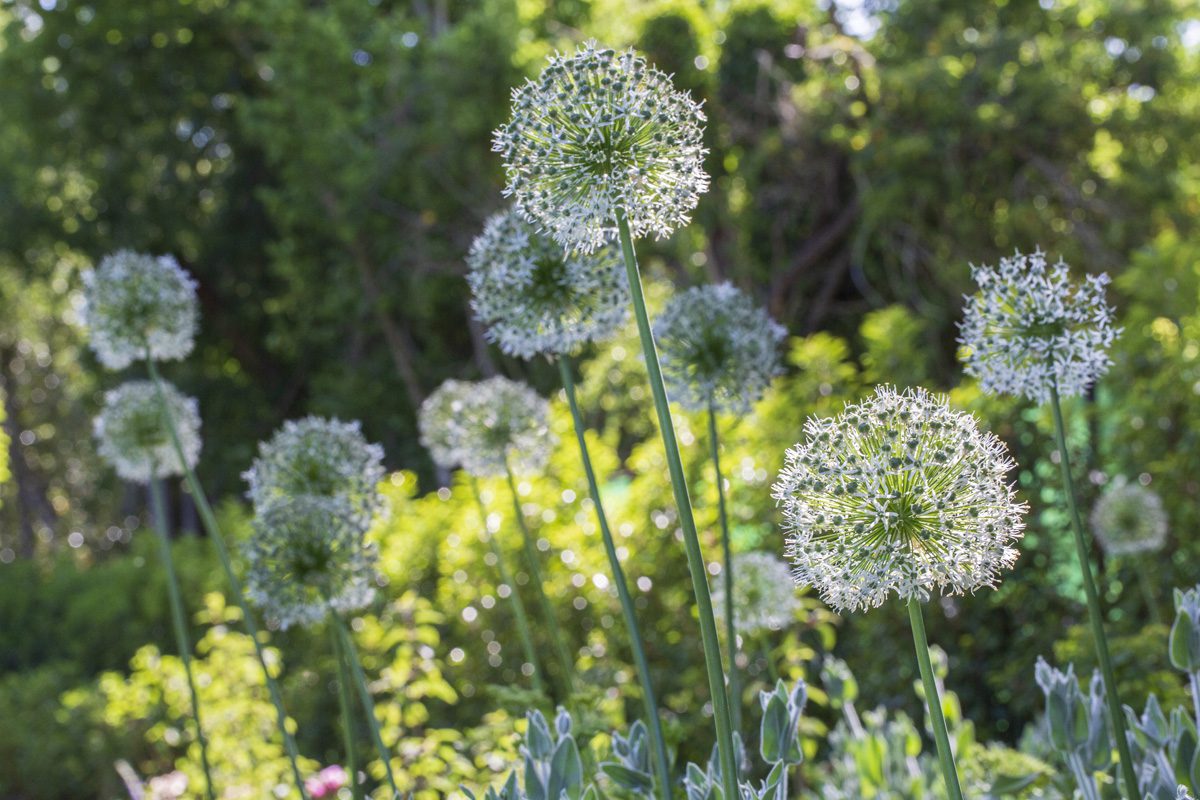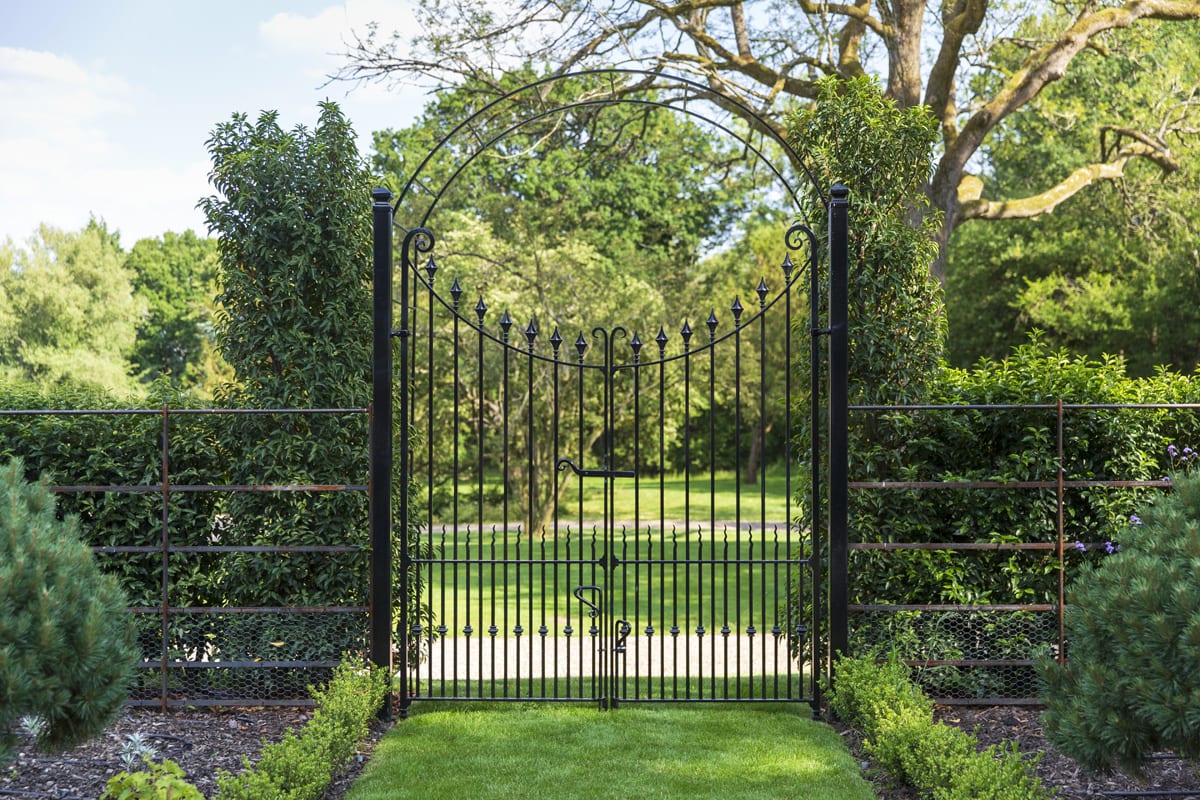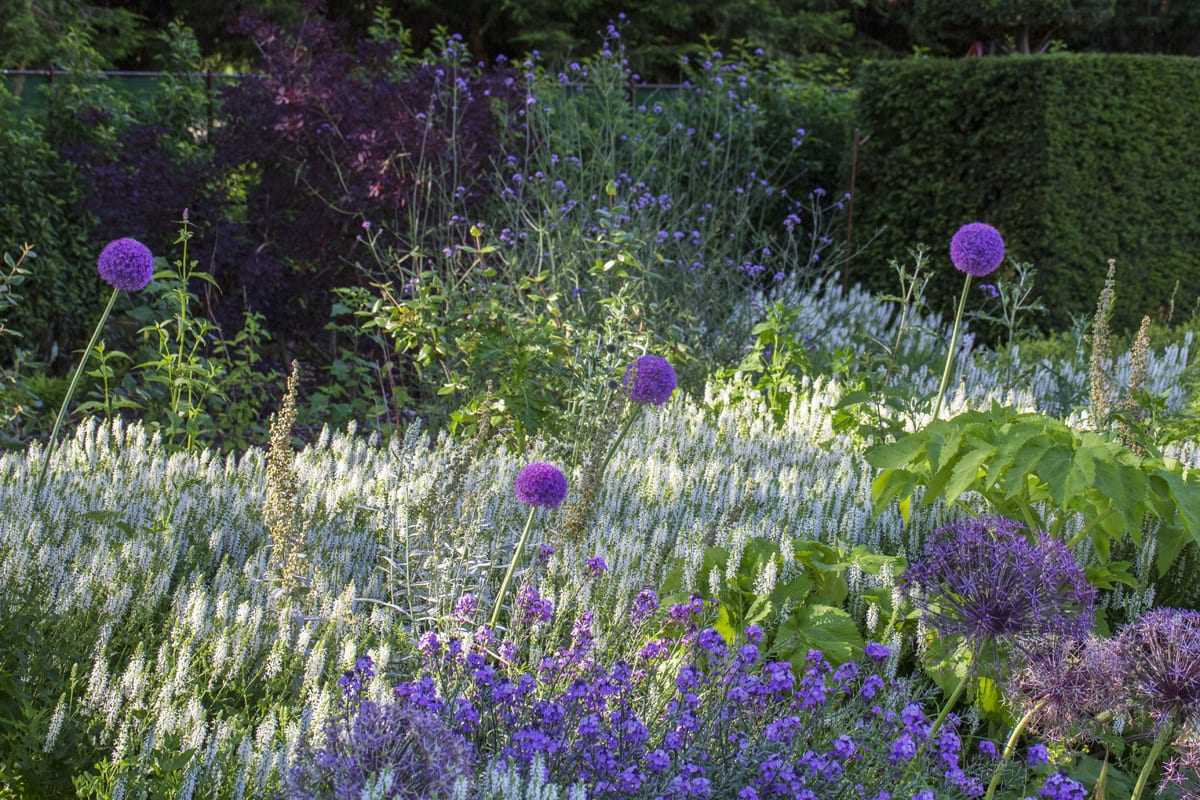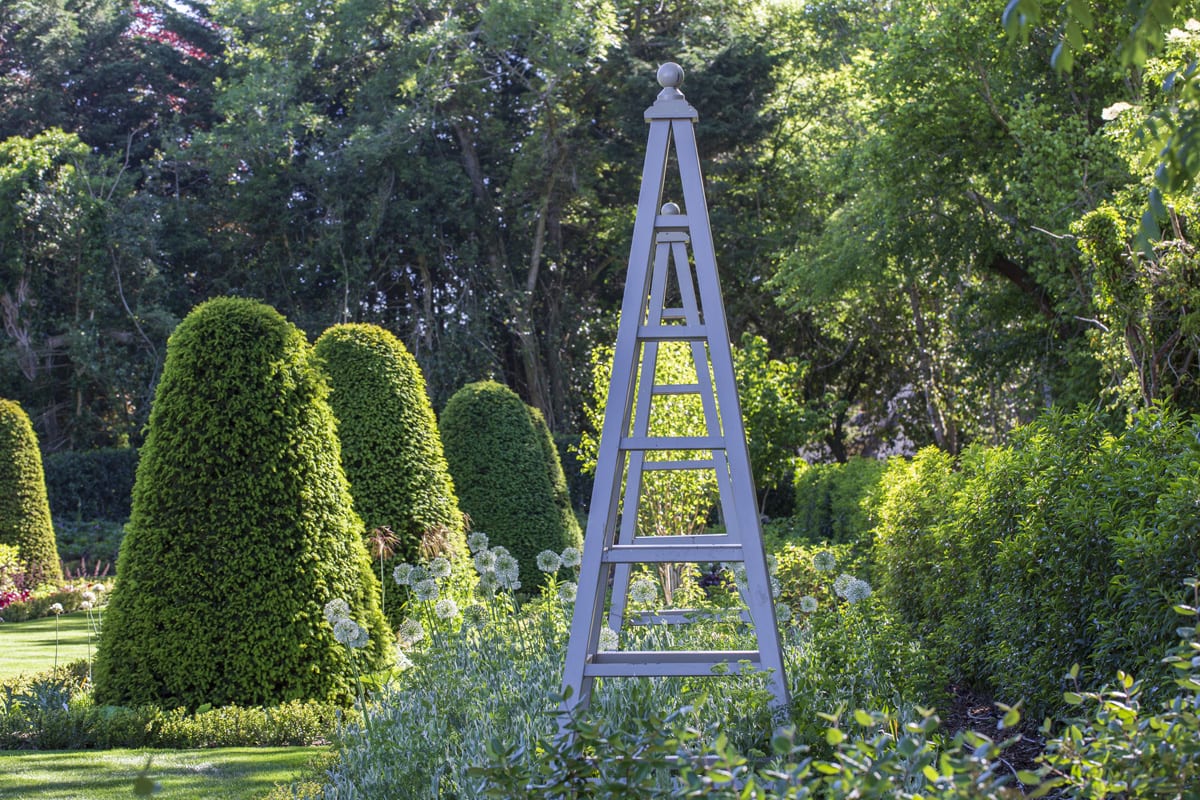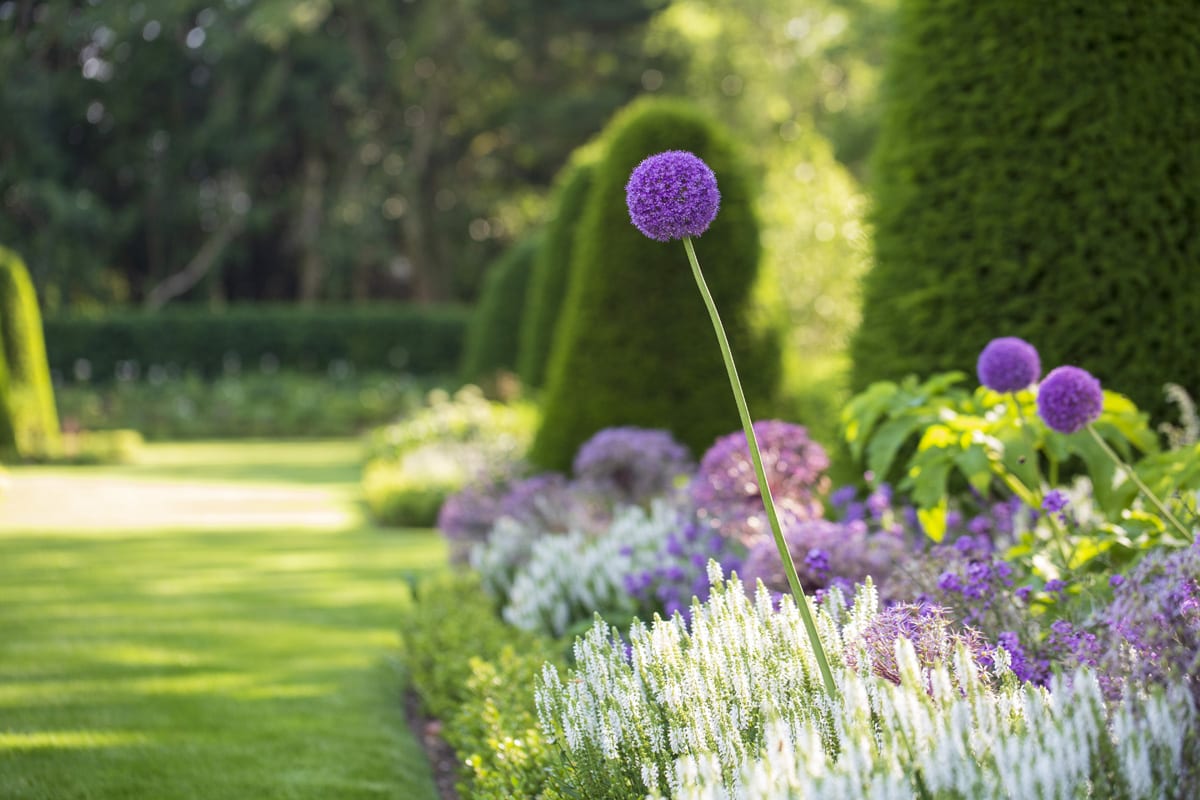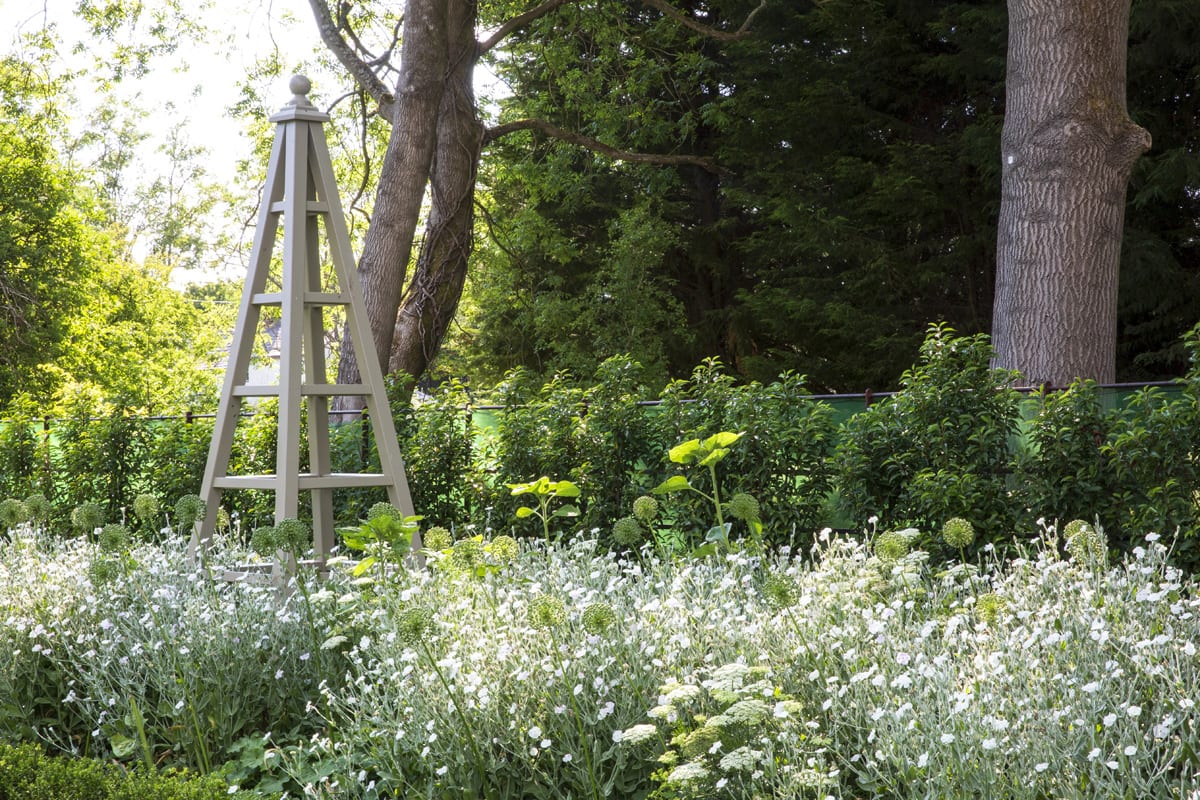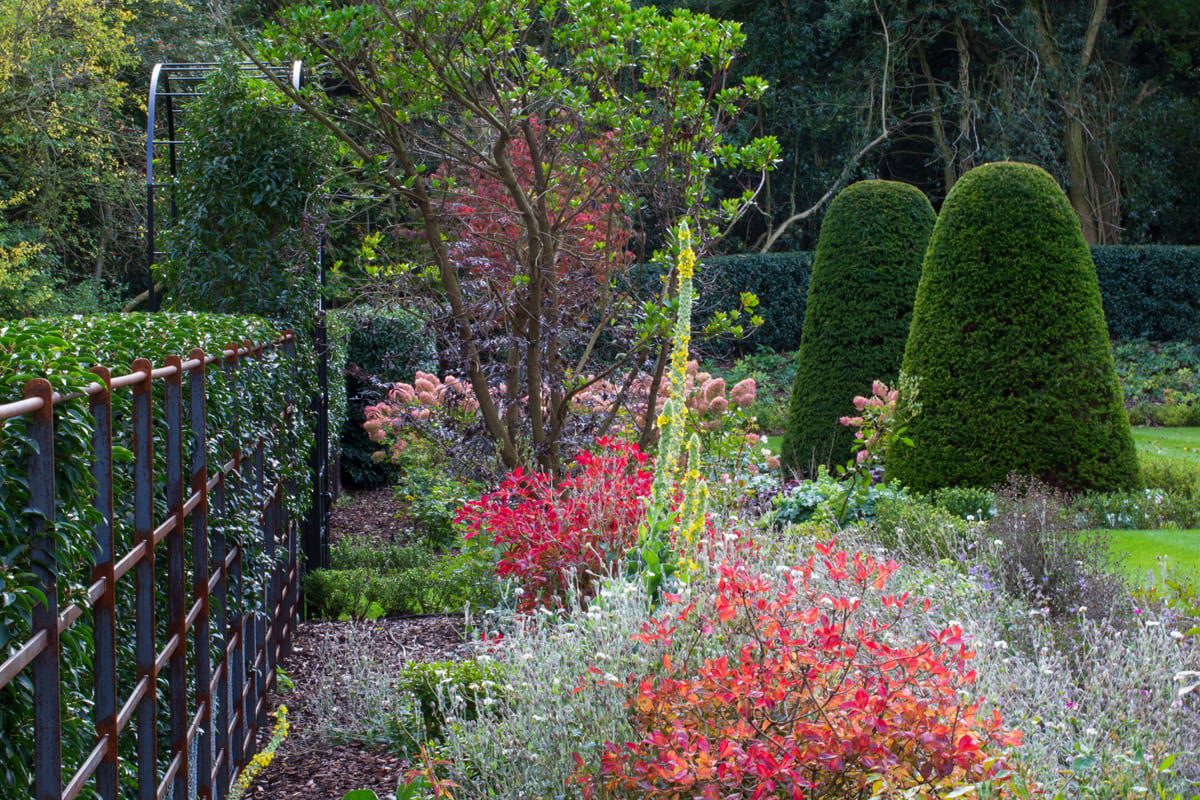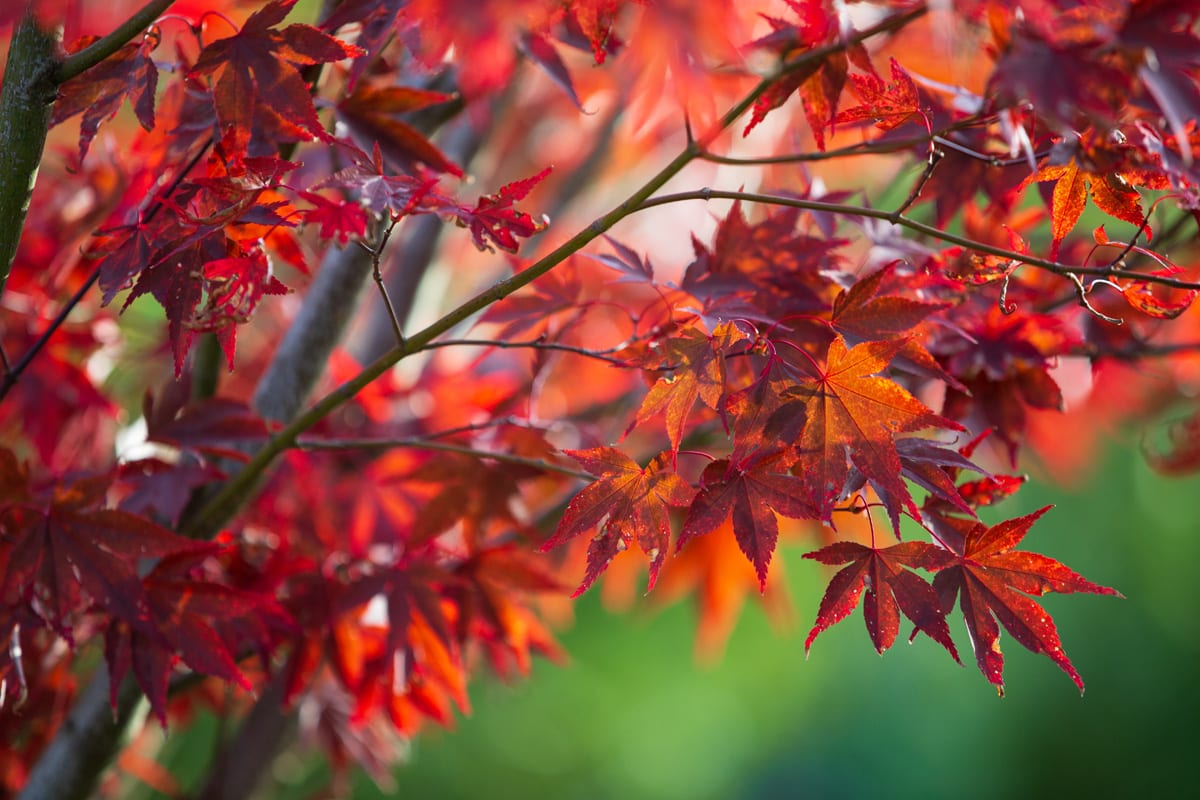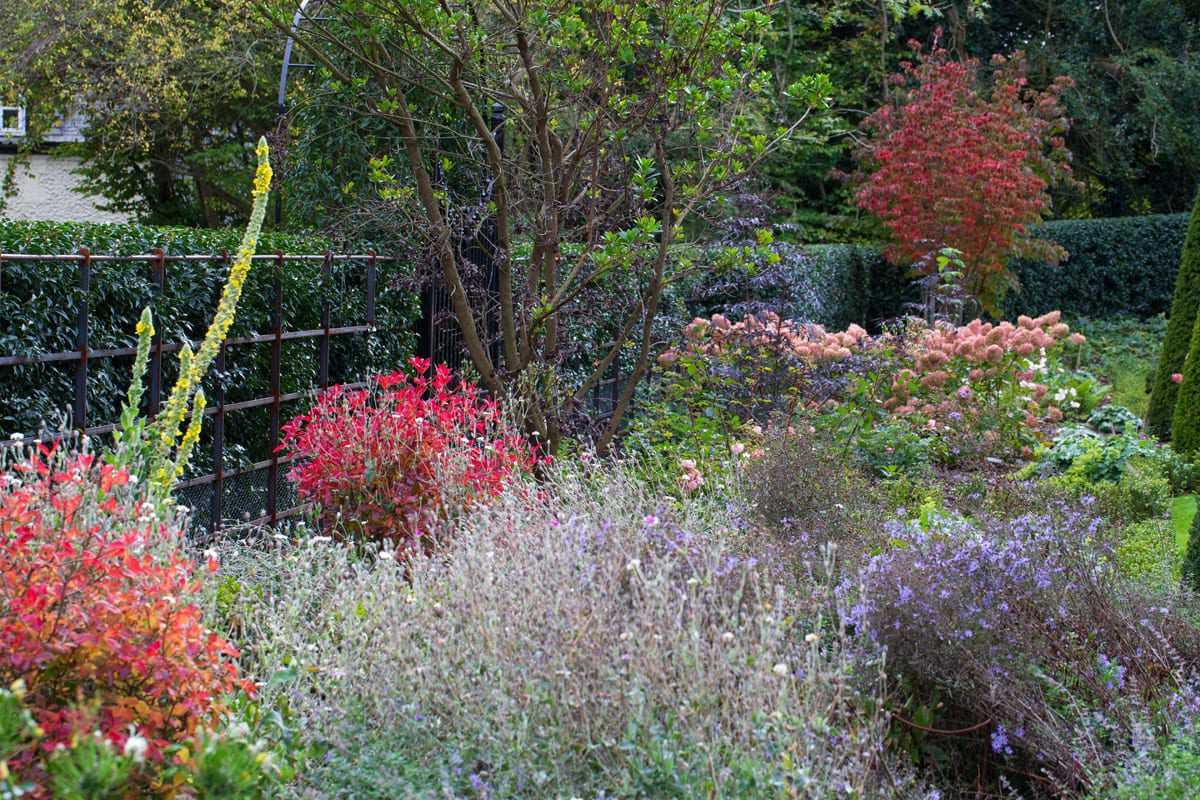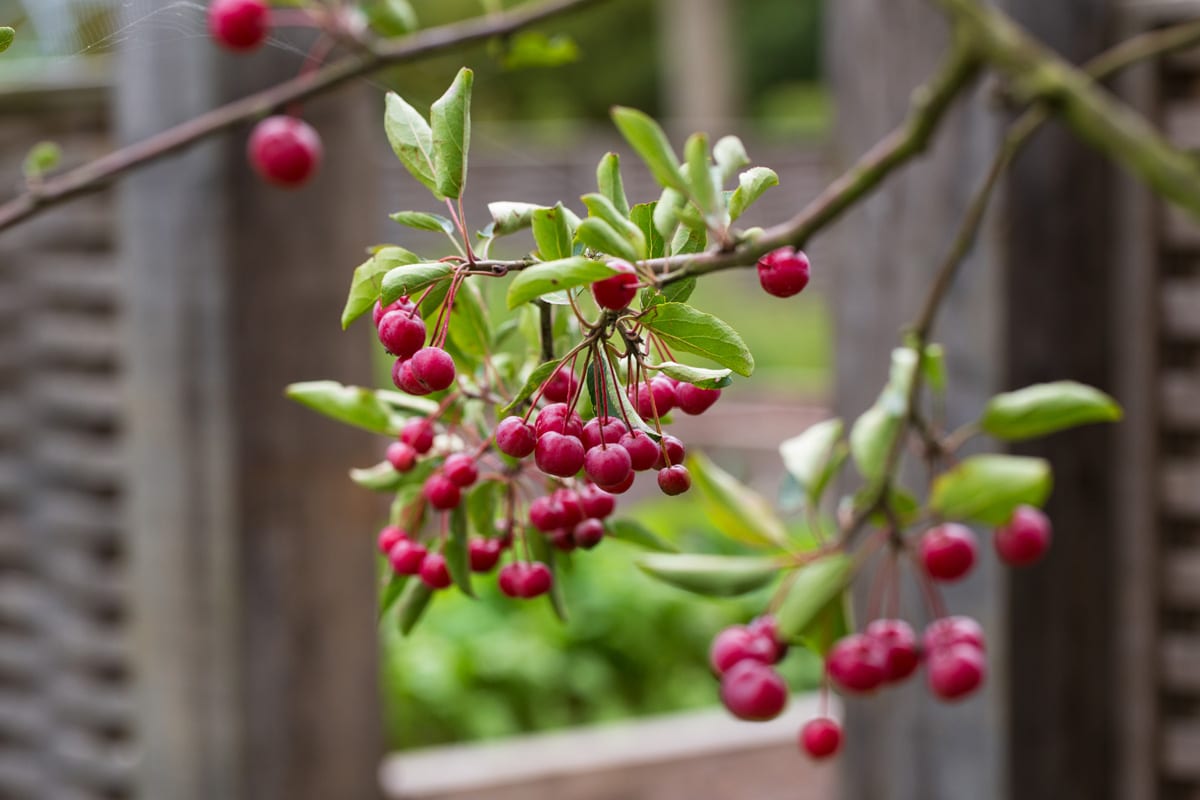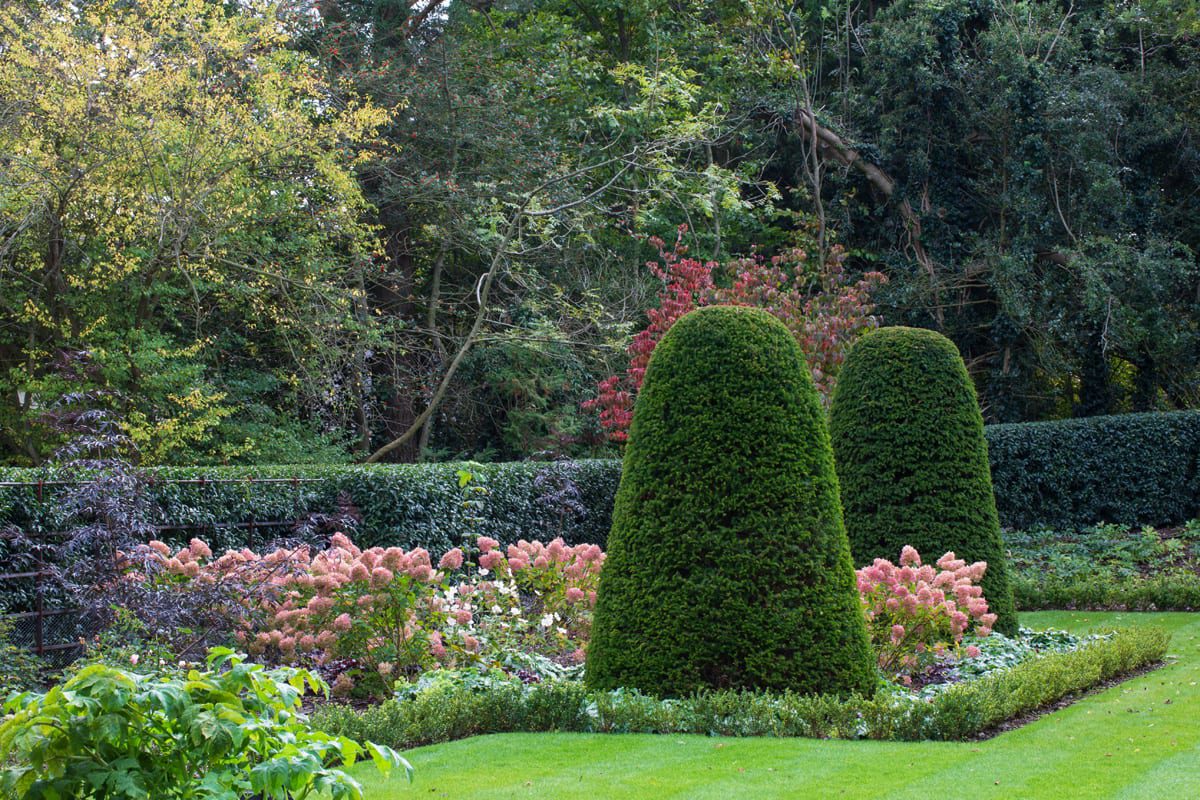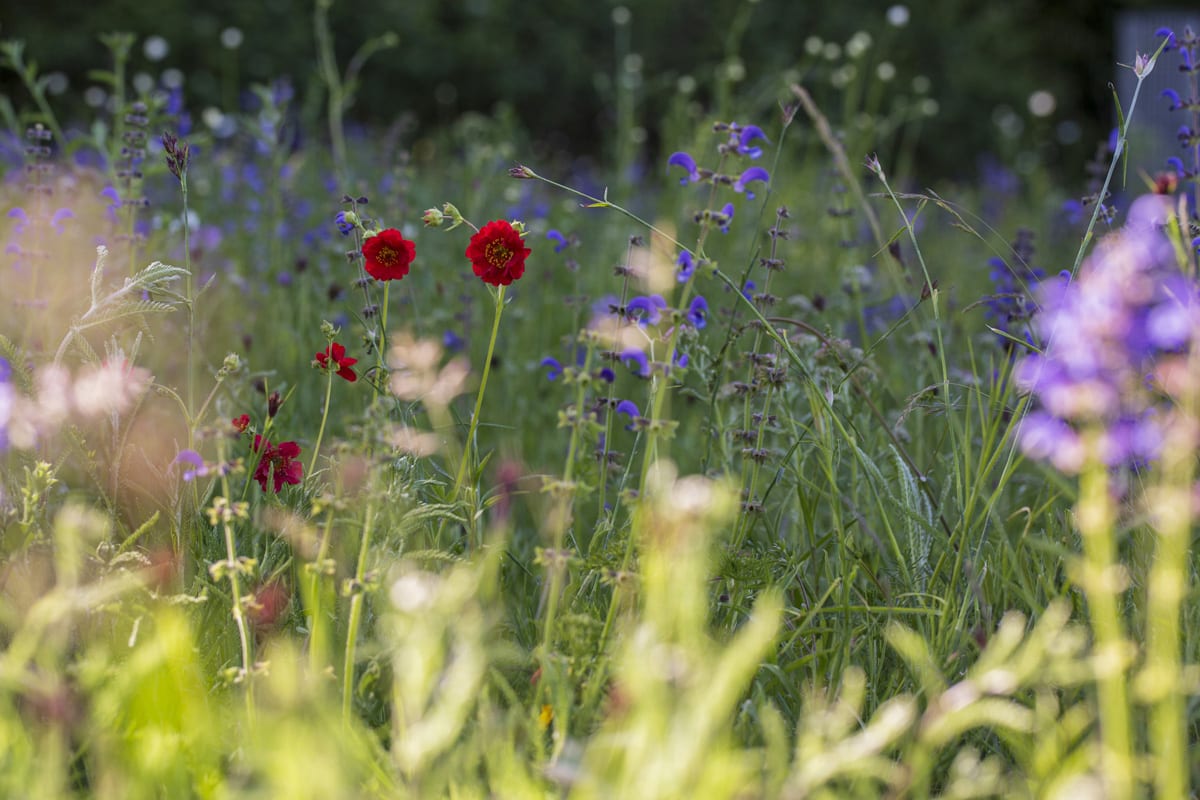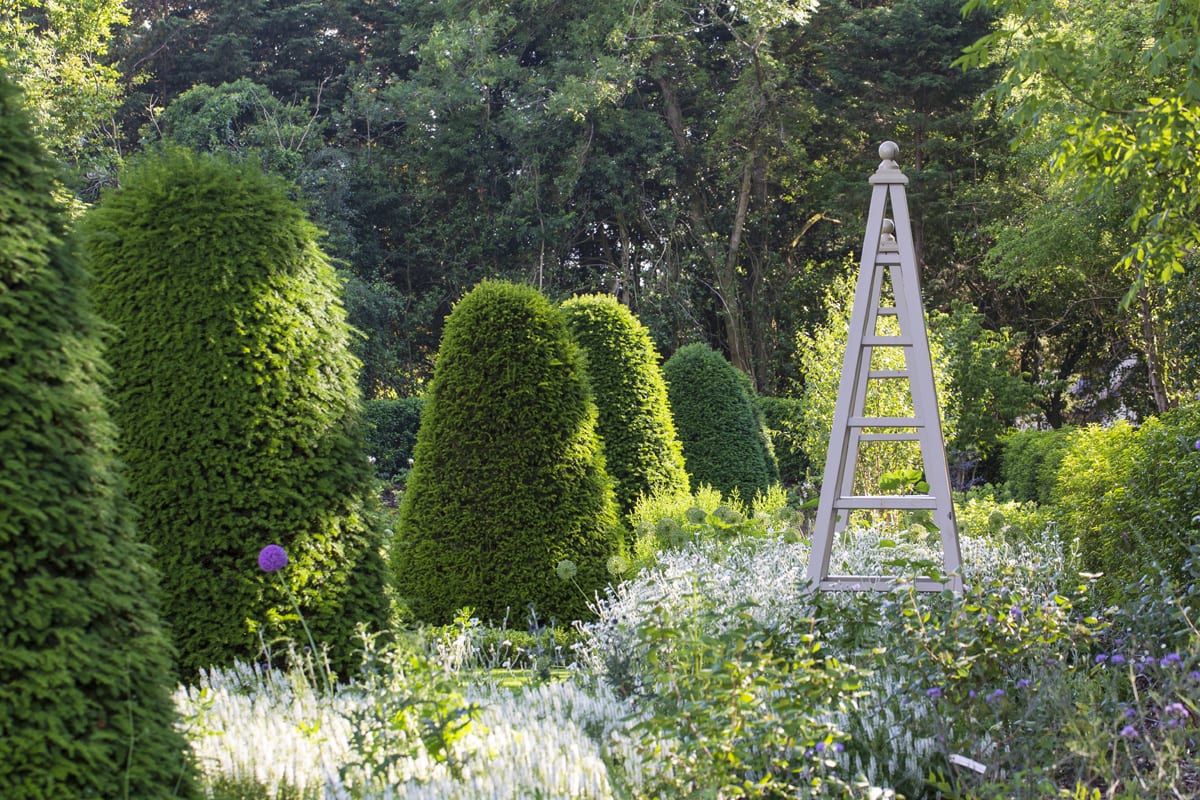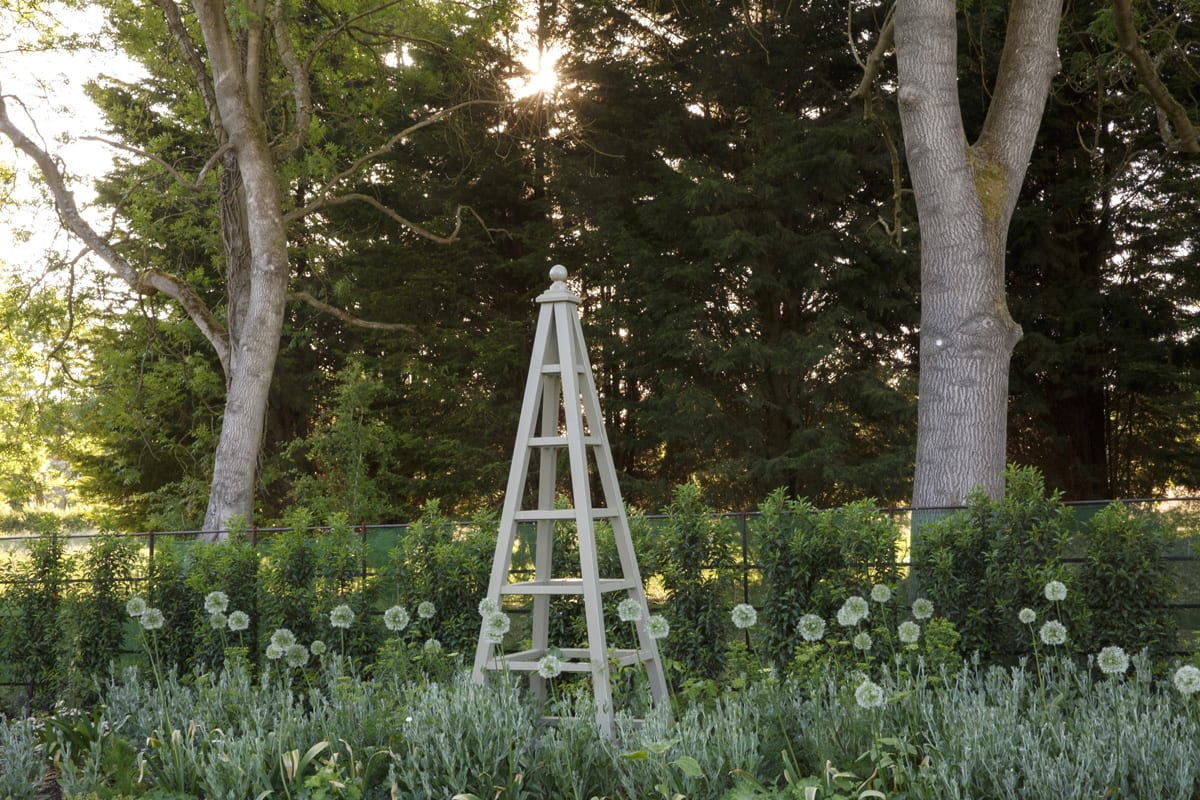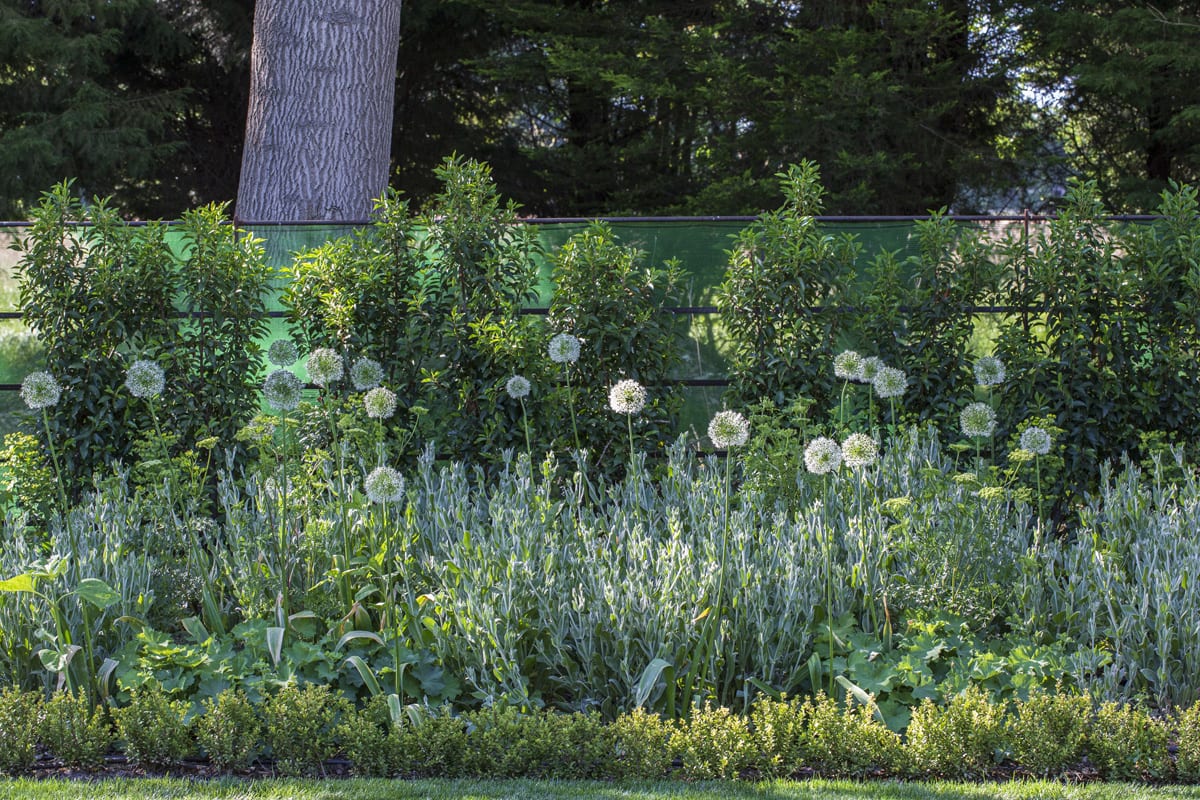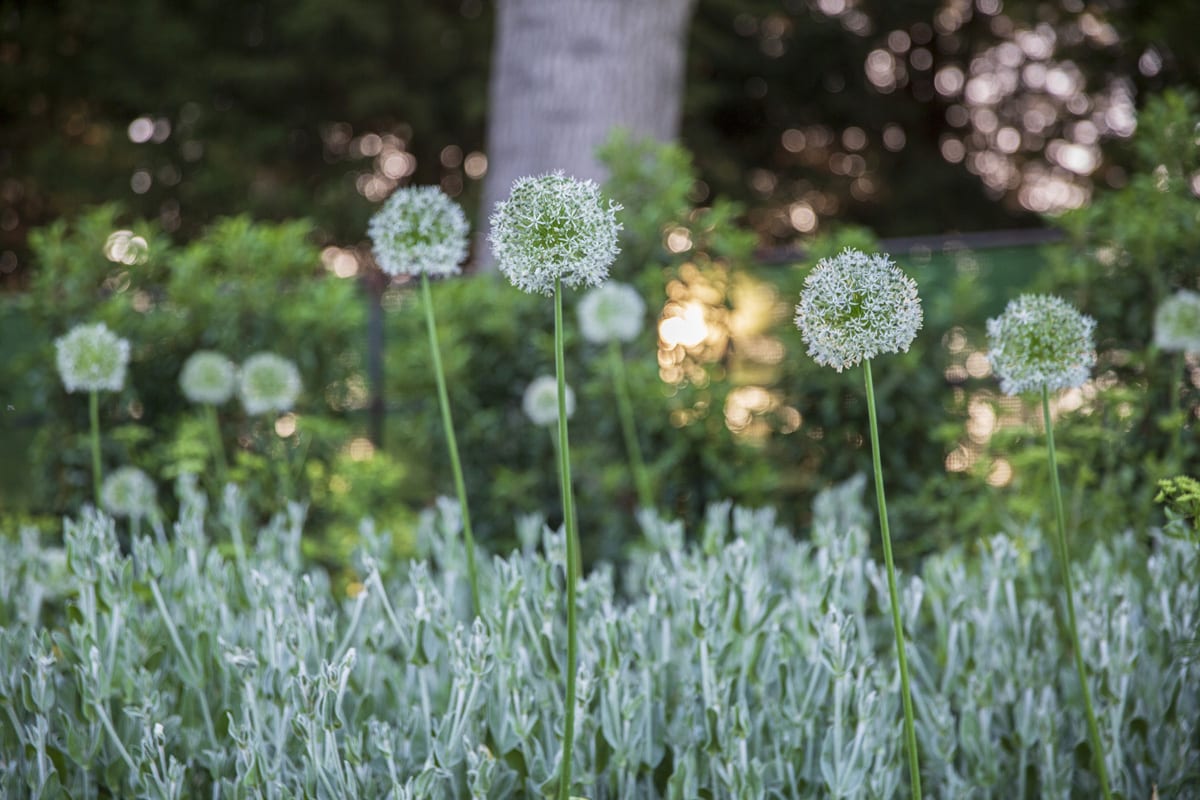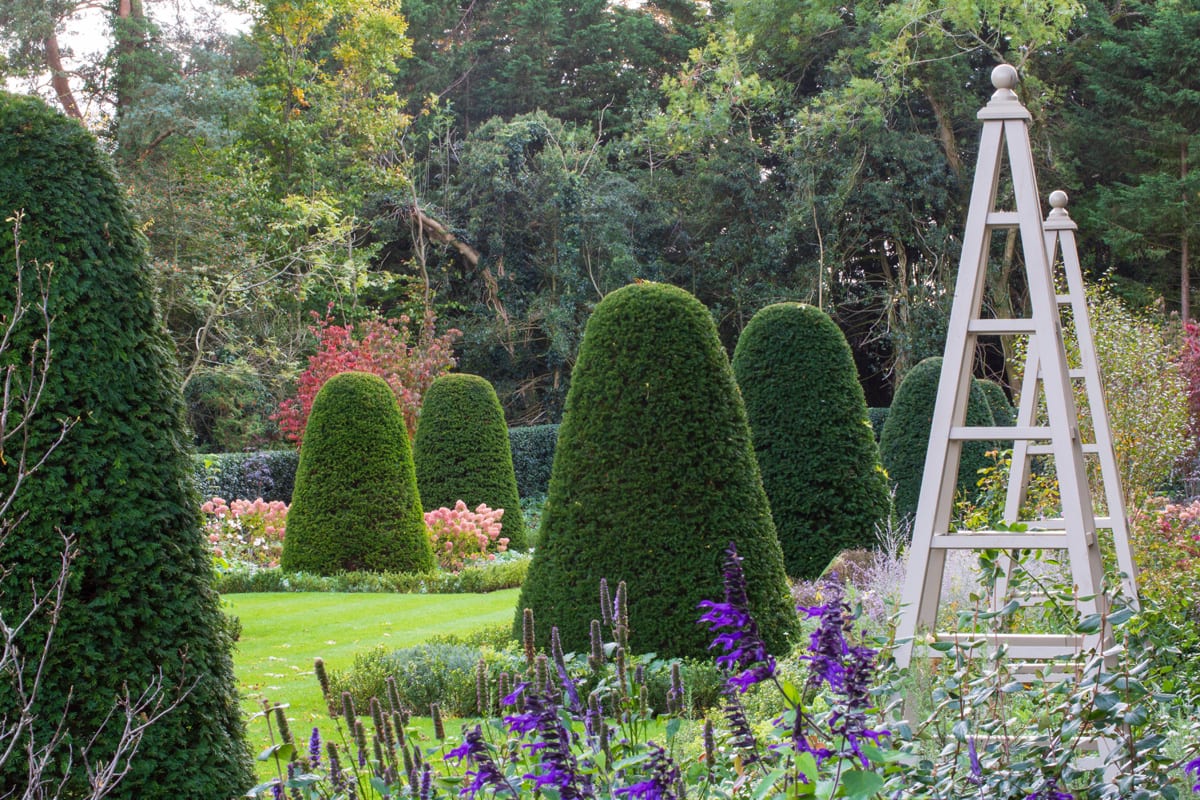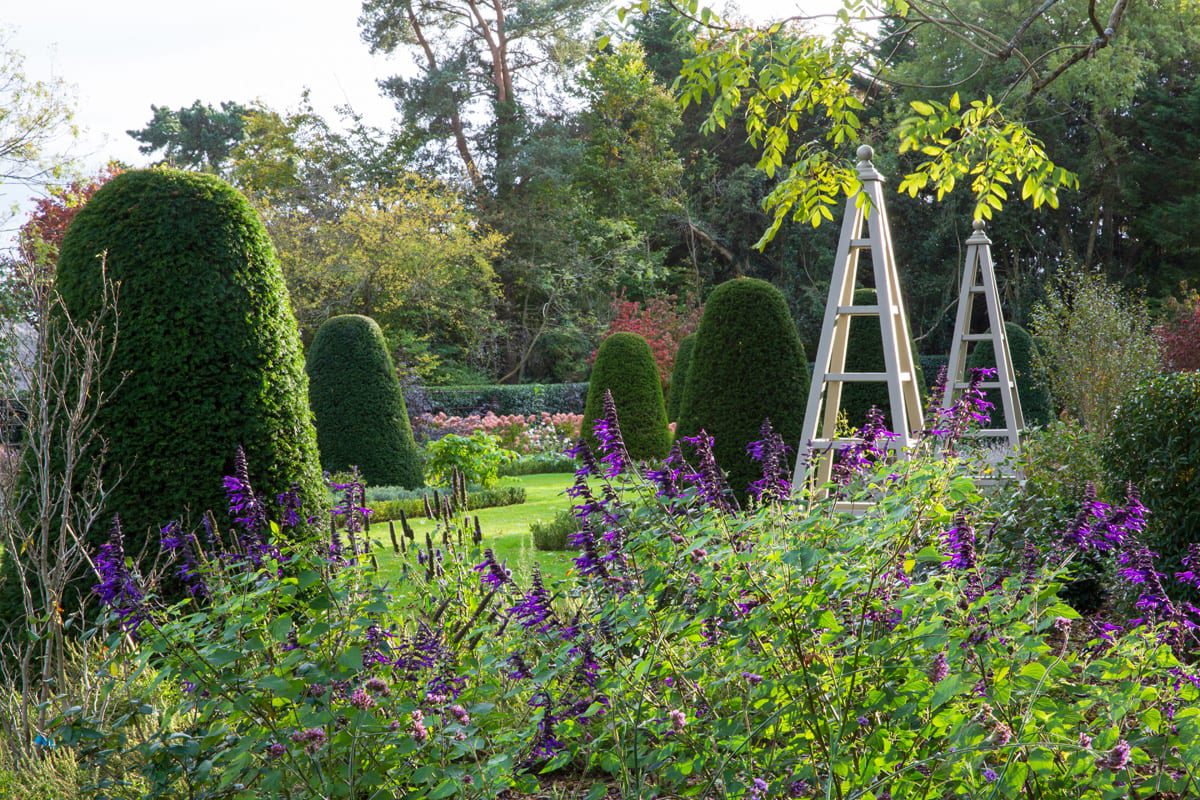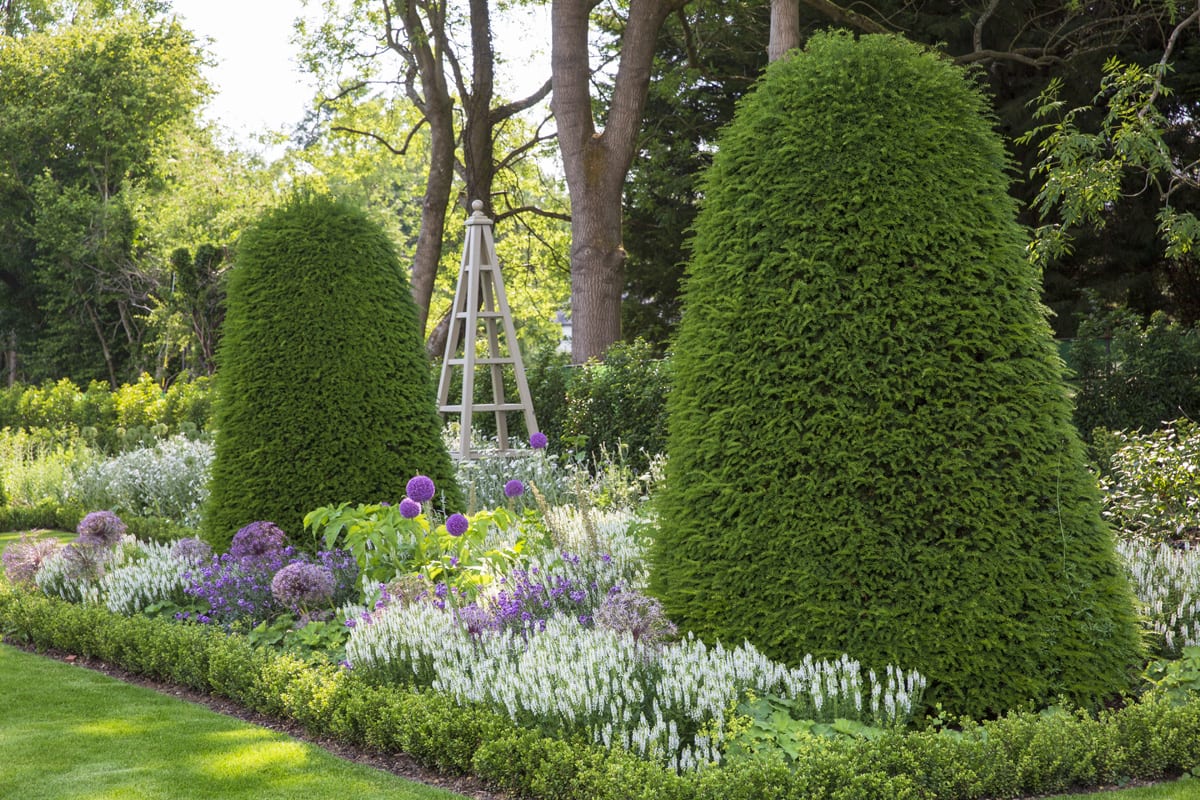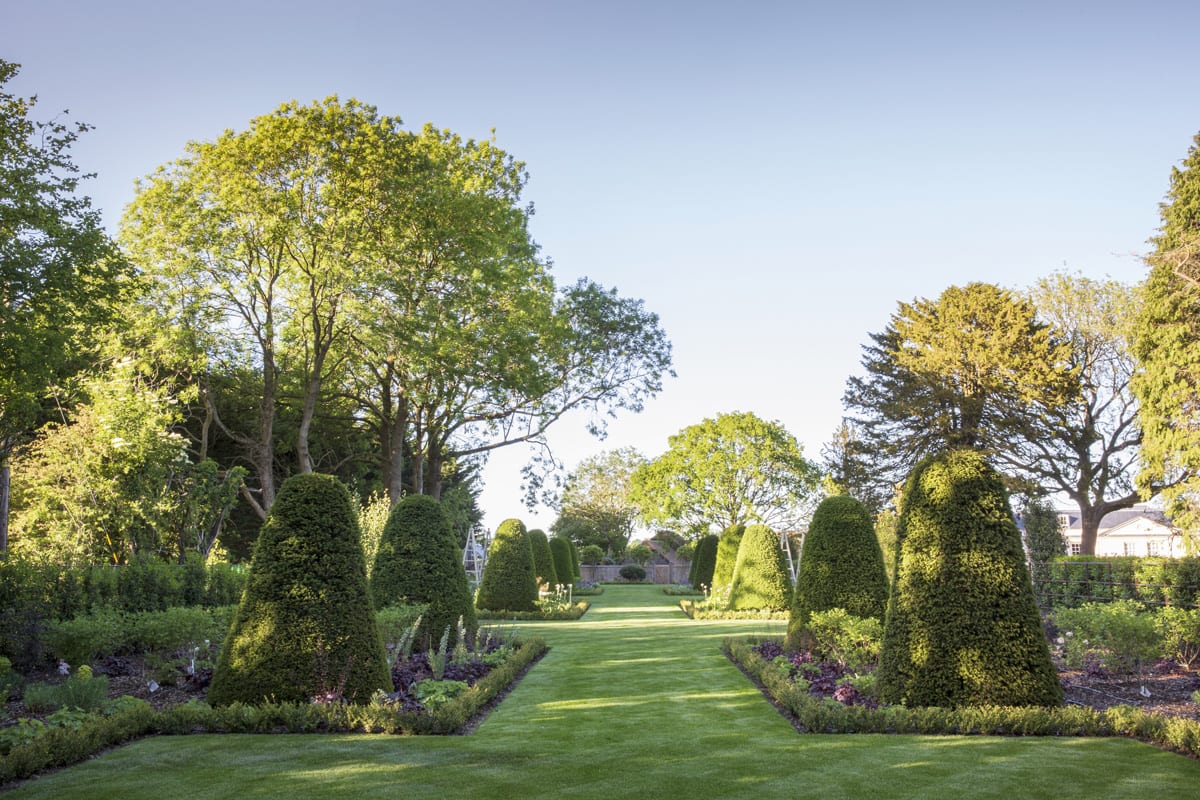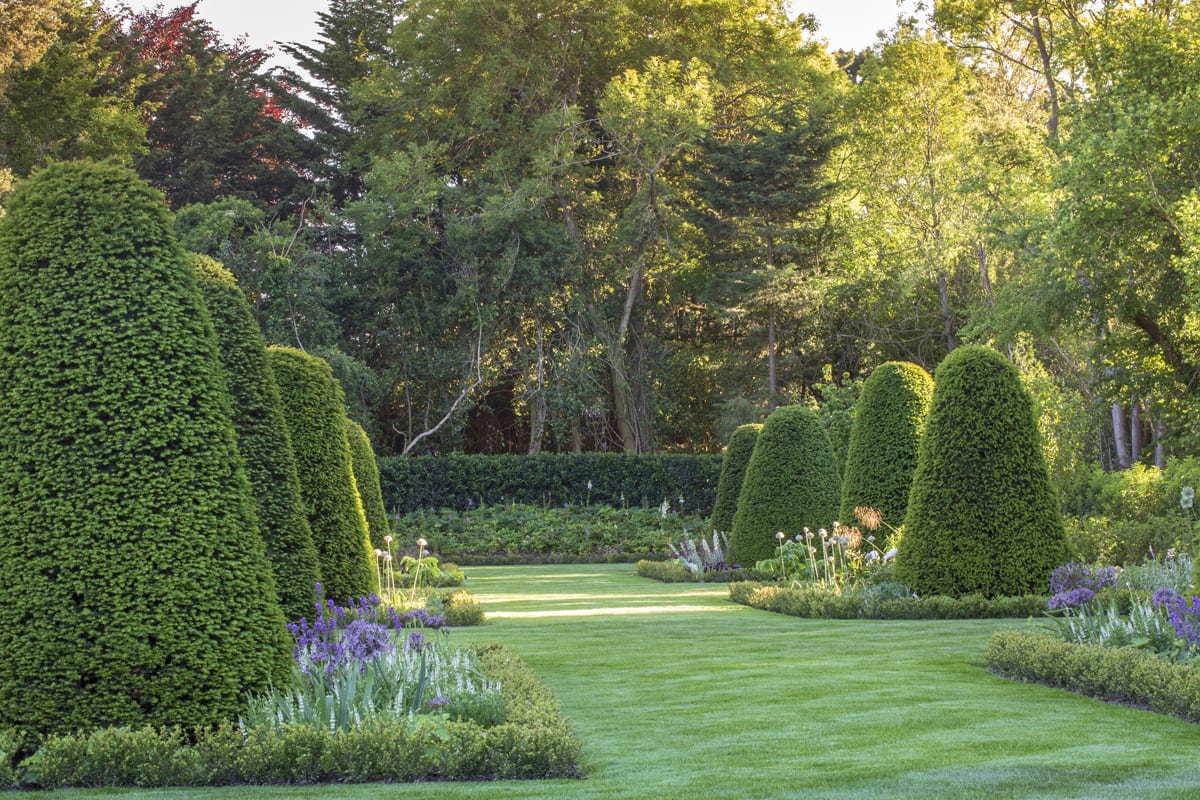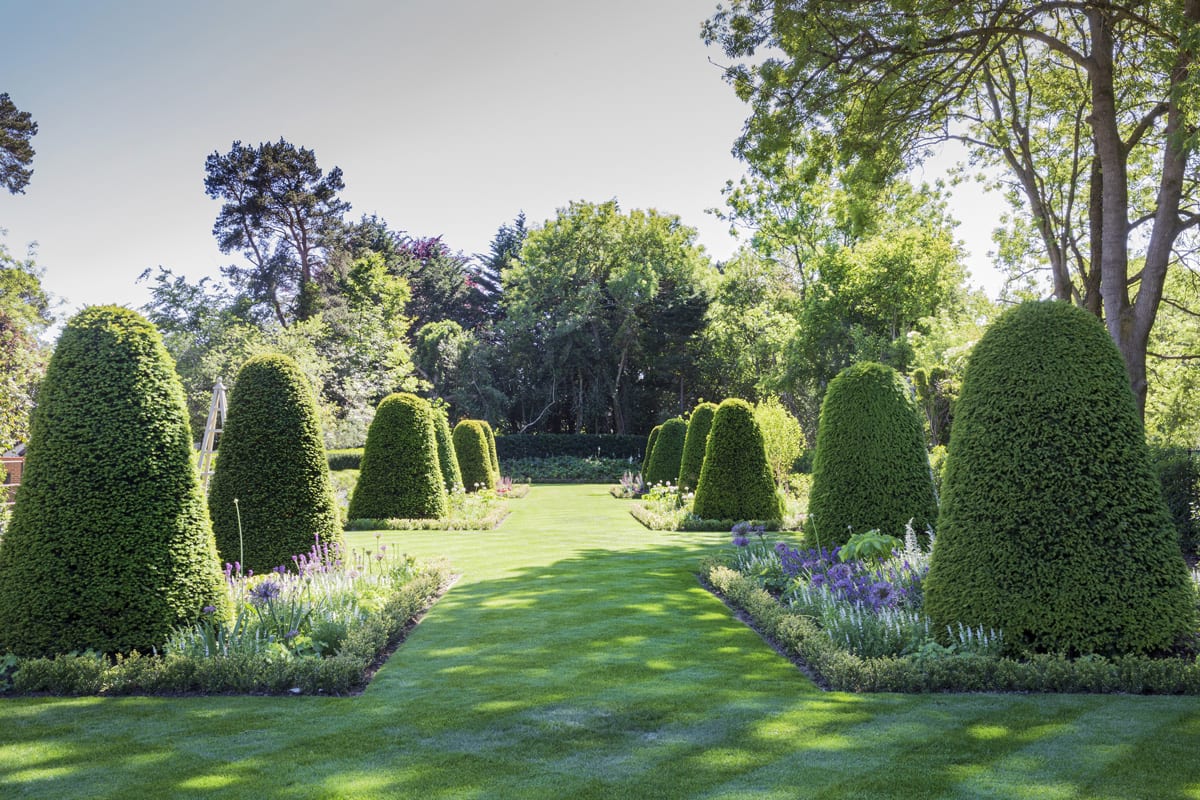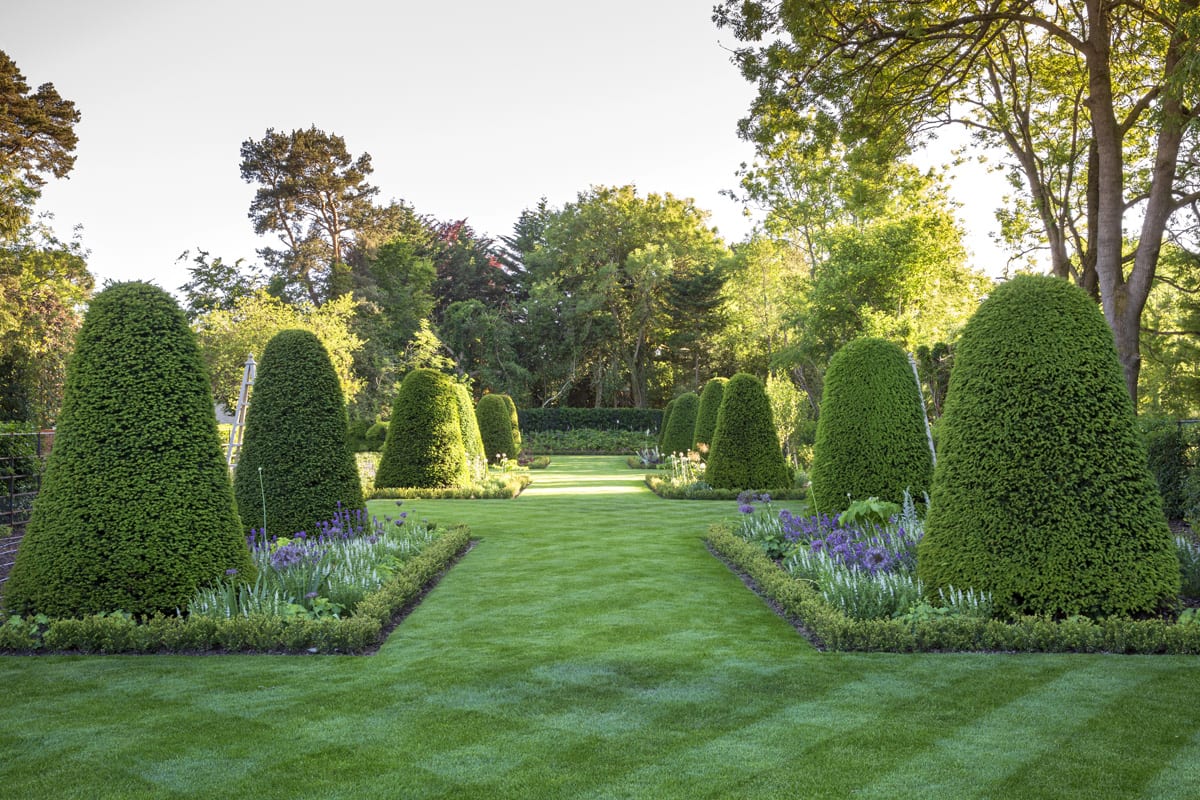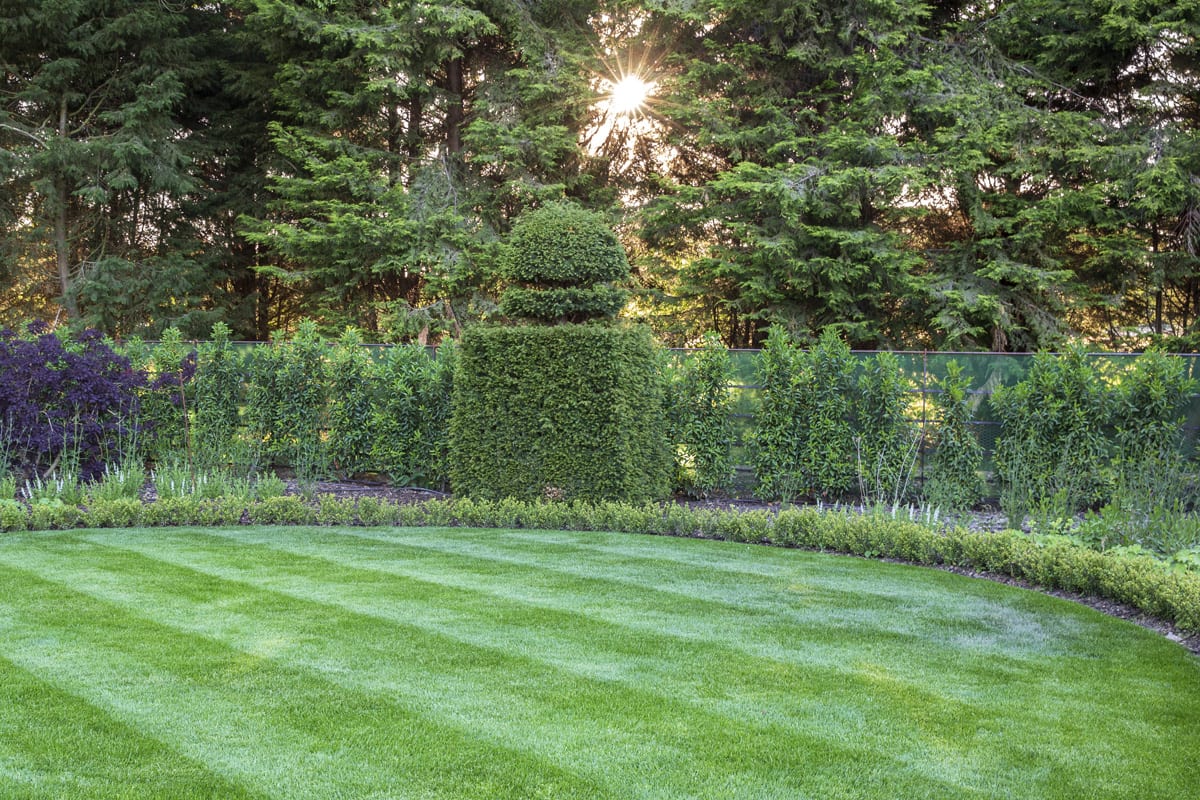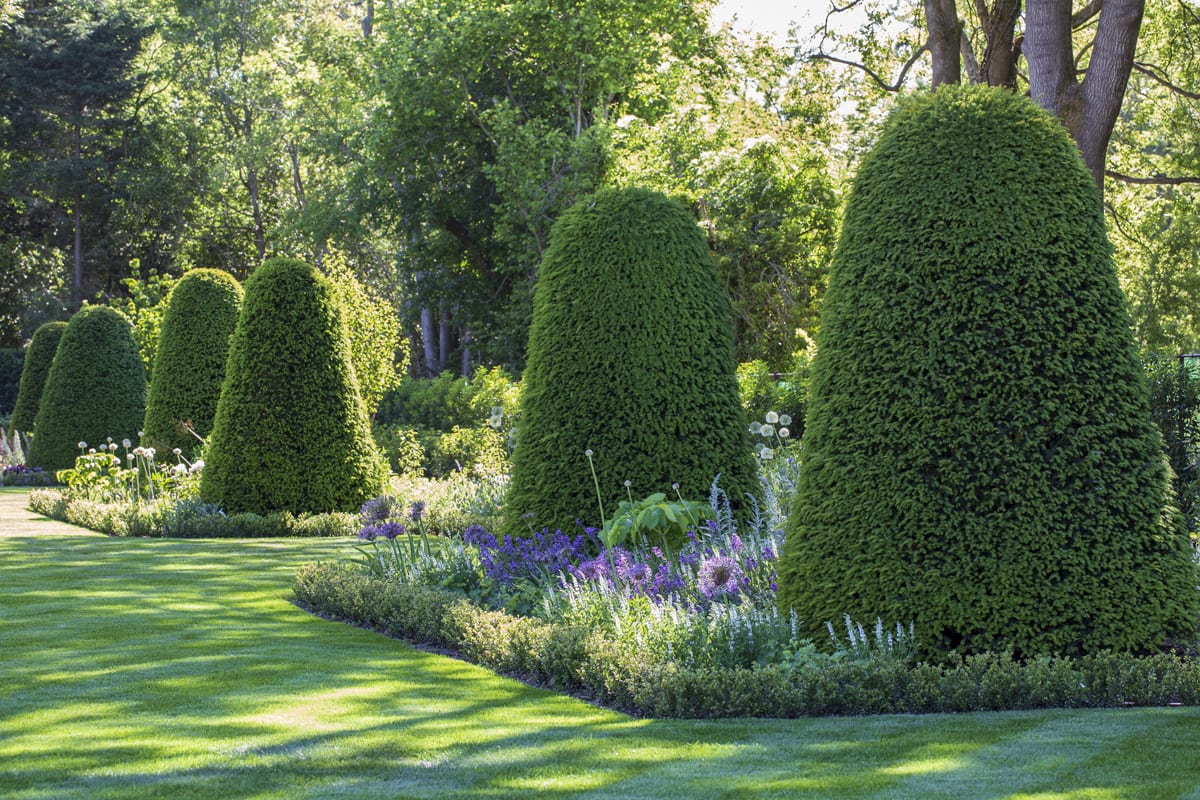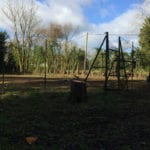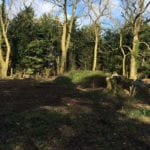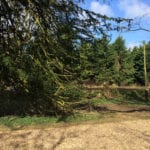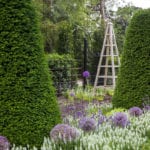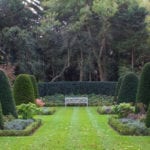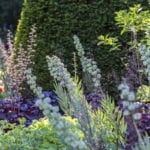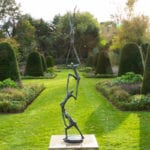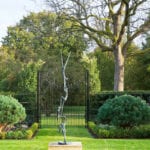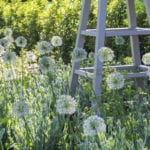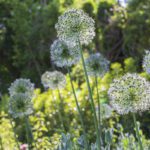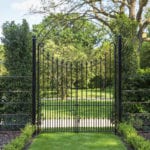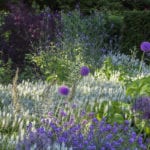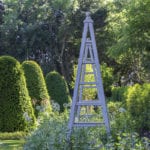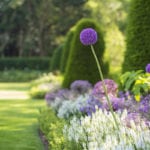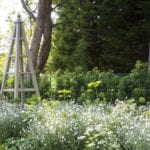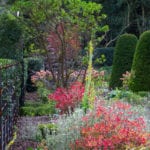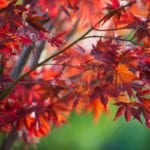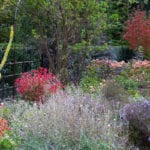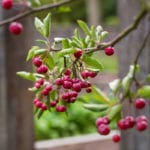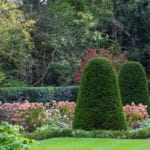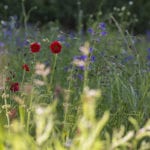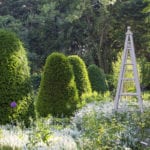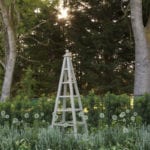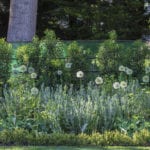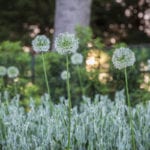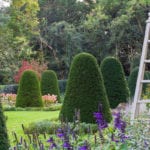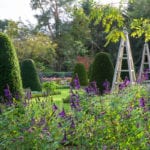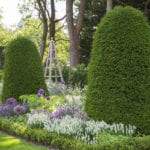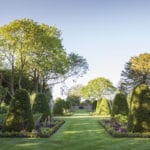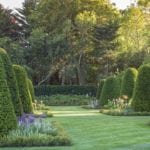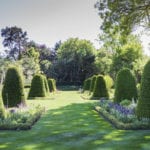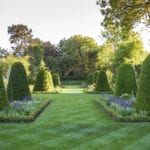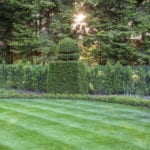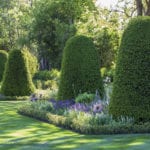 Part of a much larger overall scheme by designer Jo Alderson Phillips this was originally an overgrown tennis court. Long since colonised by self seeded trees and brambles, the clearance and conversion into an enclosed secret garden was a huge undertaking.
Overhead power lines had to be buried, trees felled and an estate railing fence installed to deter deer and rabbits. Instant Portugese laurel hedging created the final outer layer to transform the area into an enclosed garden, whilst 13 instant topiary specimens of Yew were imported from Belgium to create a striking evergreen structural presence.
These were matched with bespoke oversized Obelisks whilst disease resistant Japanese Box edged the borders with underground drainage addressing the challenges otherwise poised by a heavy sub soil of clay. Huge swathes of herbaceous Salvias and Alchemillas shouted for attention whilst Alliums and Fritillarias emerged in late Spring, with stunning colour was provided by the huge acer and the strawberry tree that had previously been in a main avenue garden at Chelsea Flower Show.