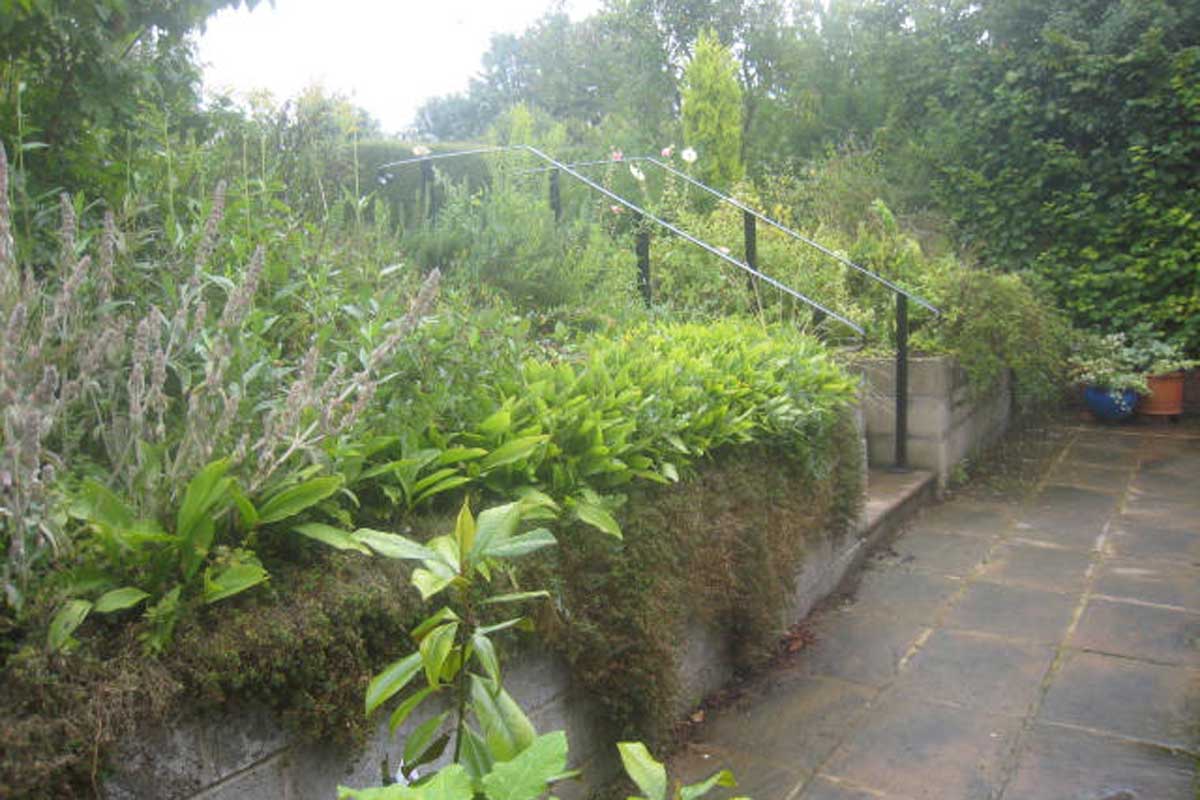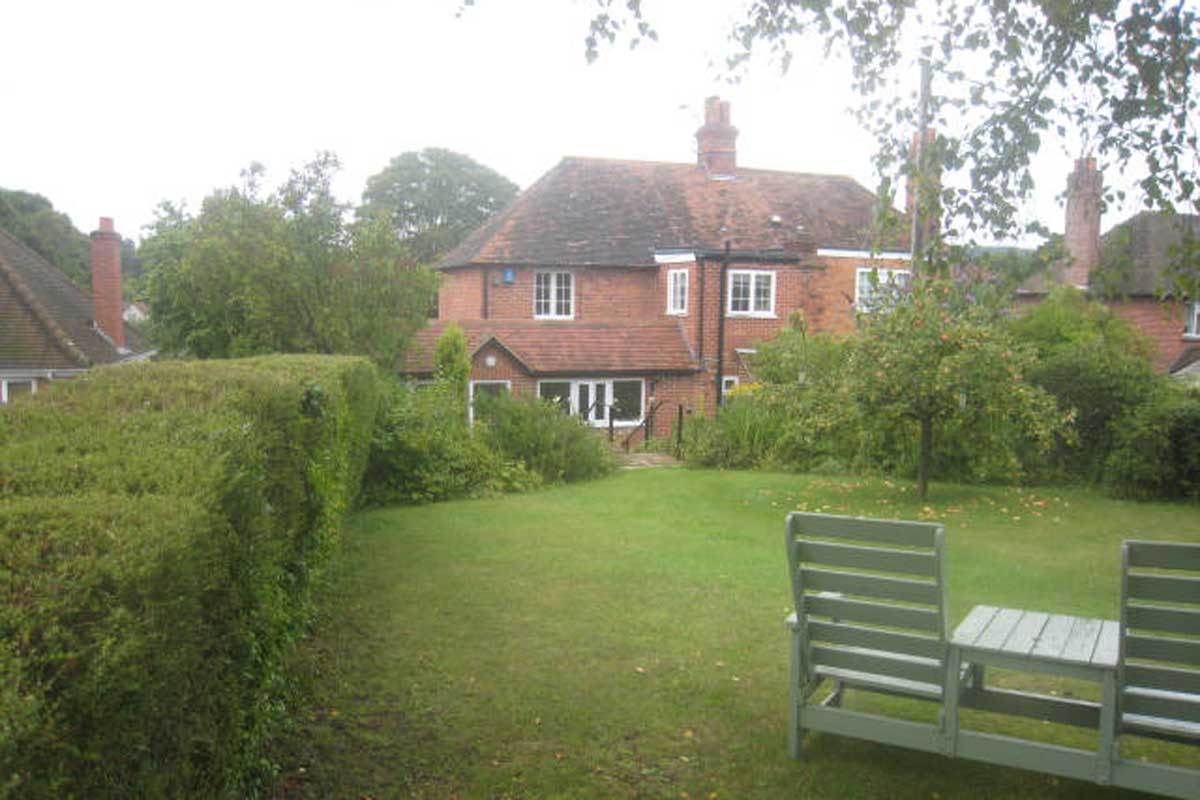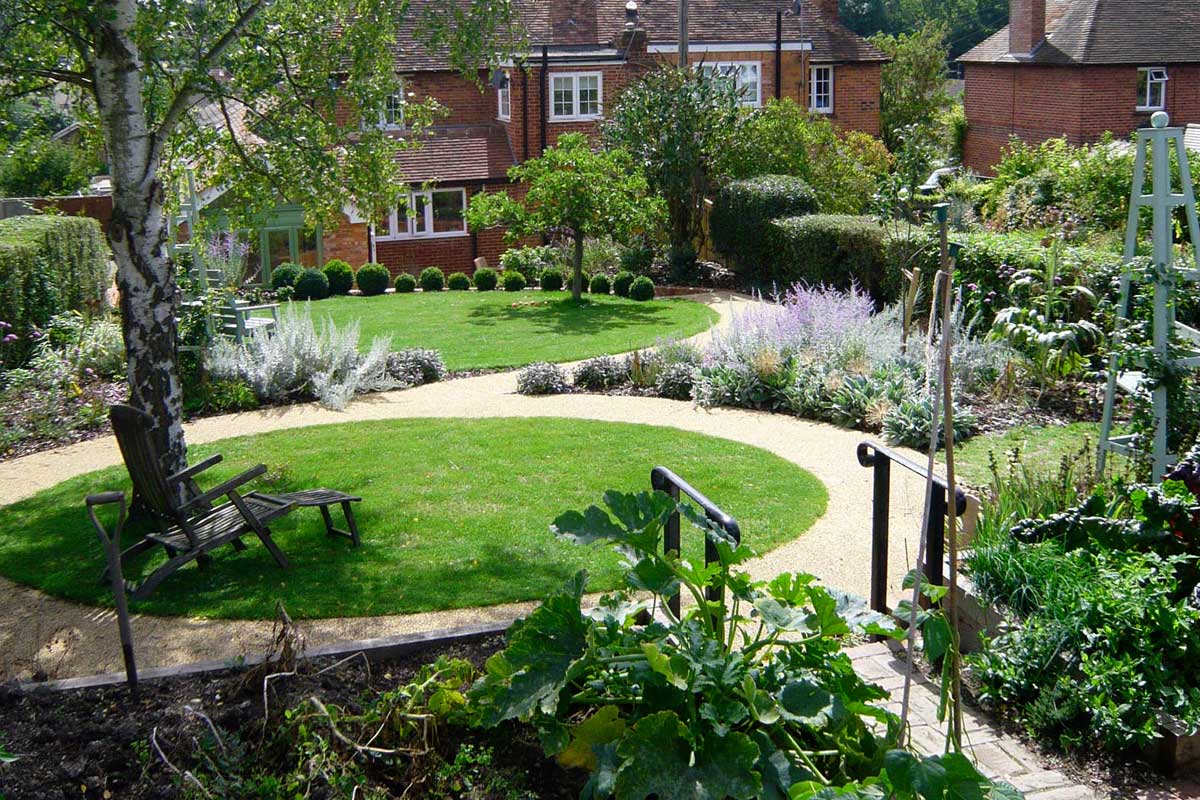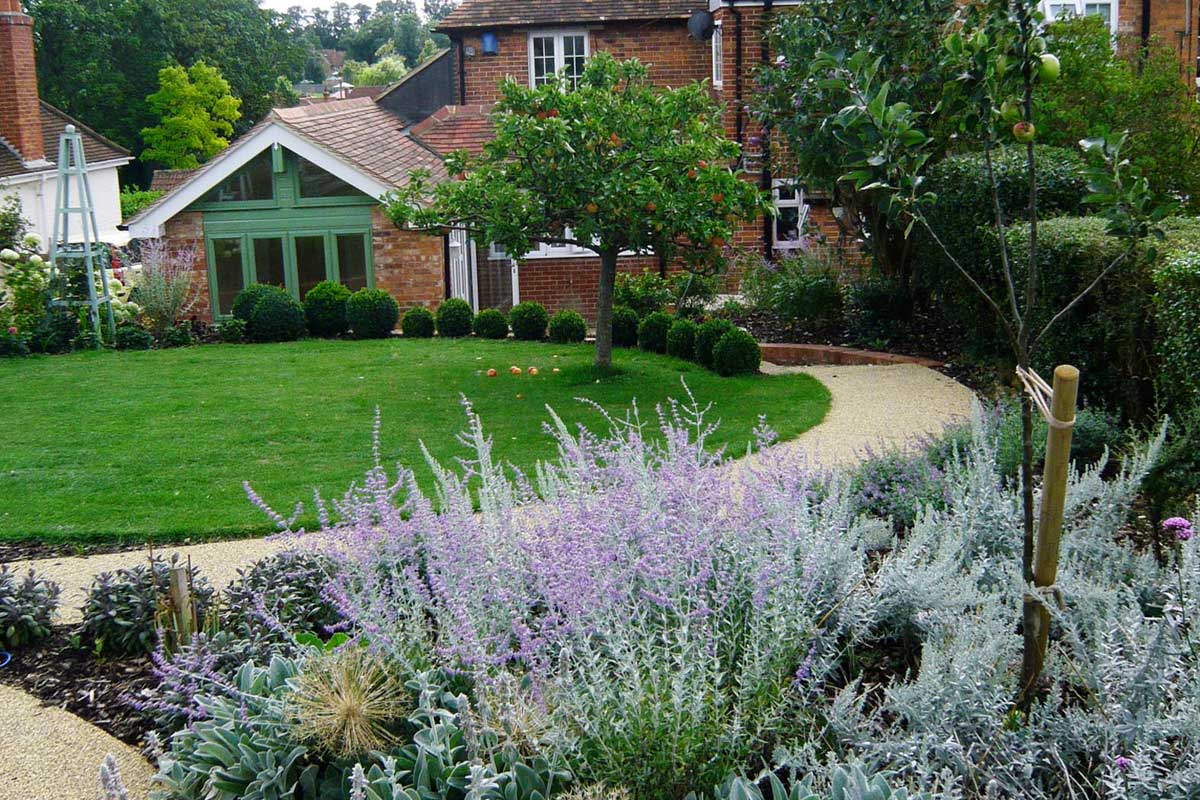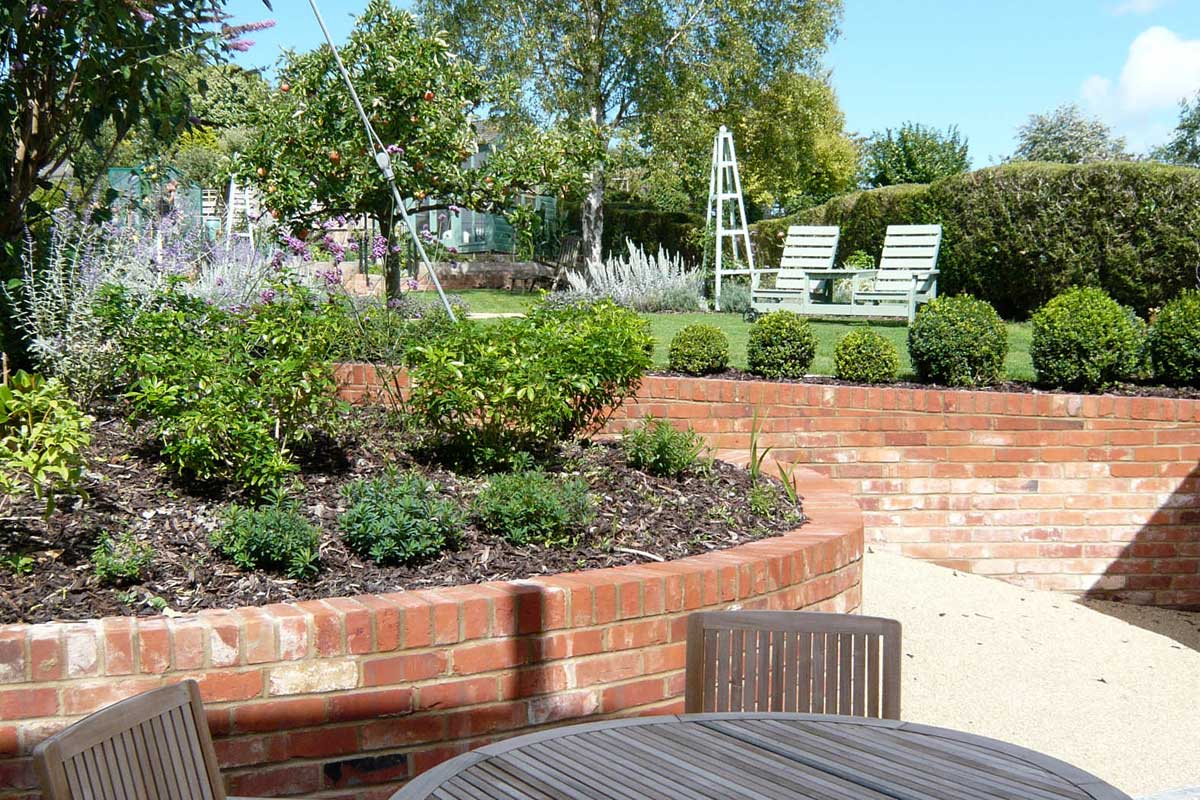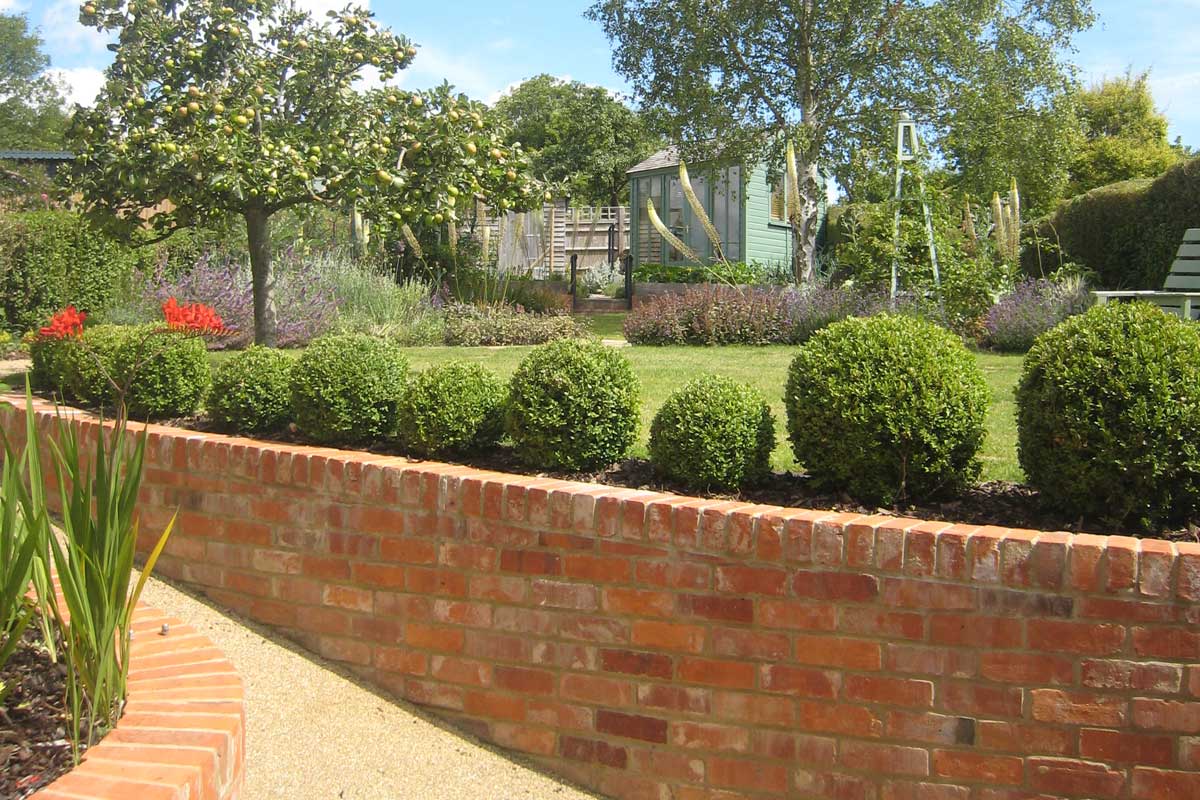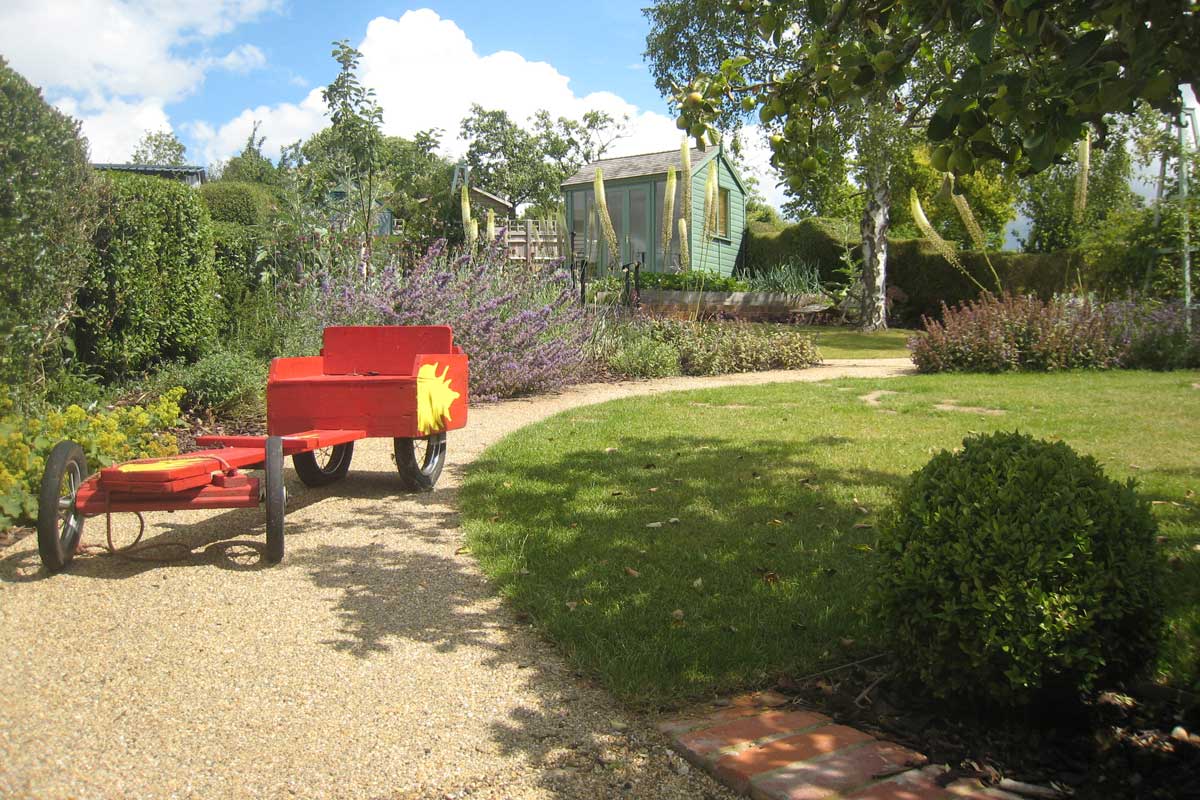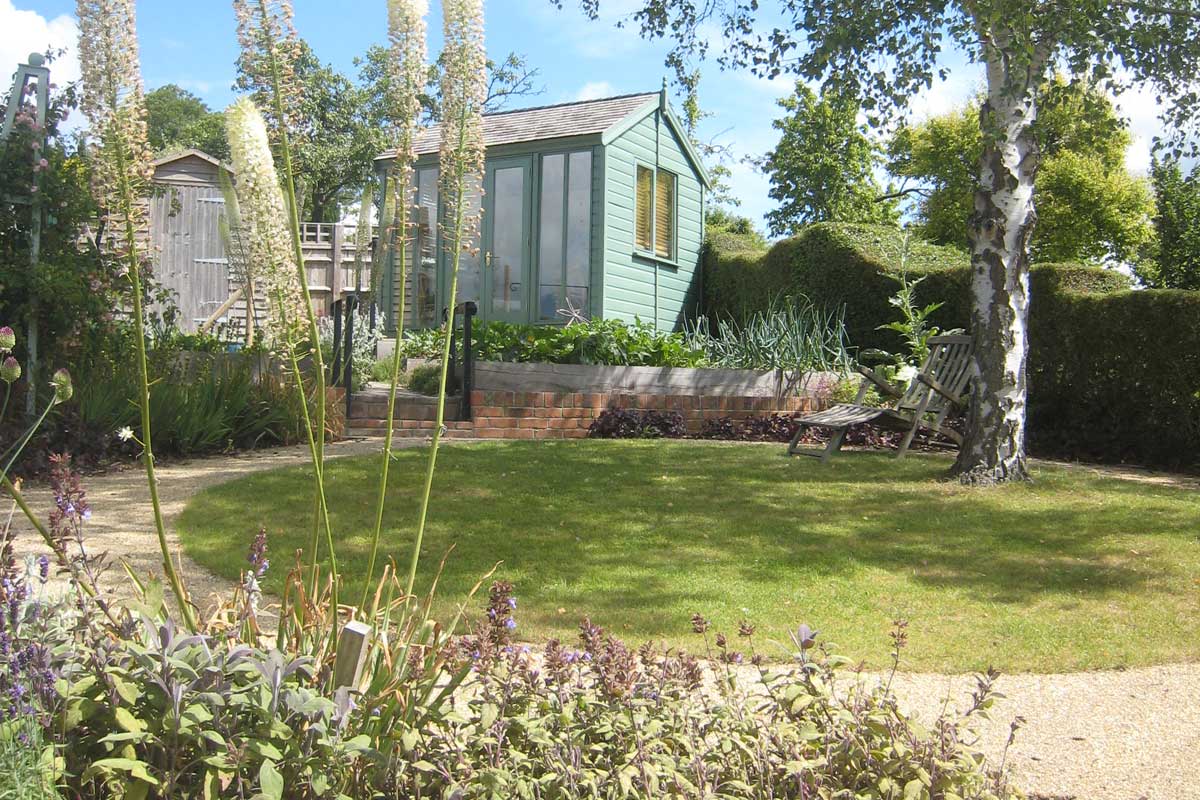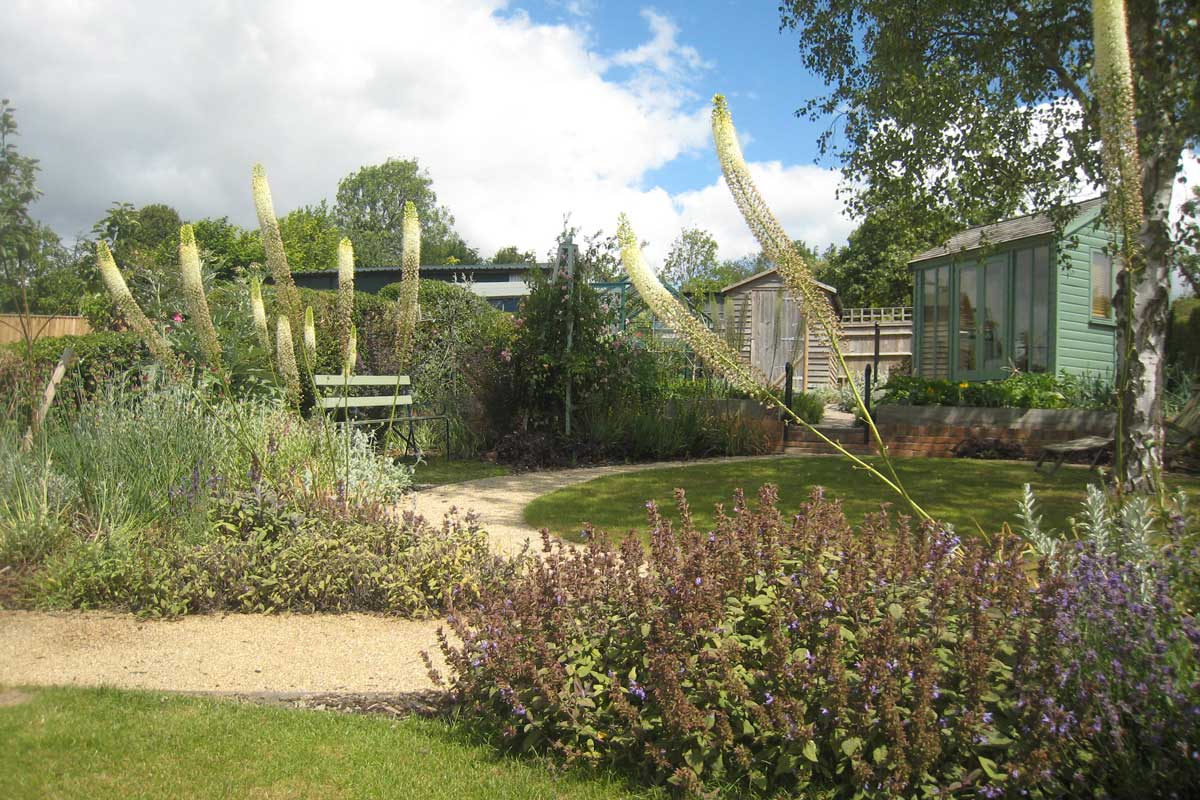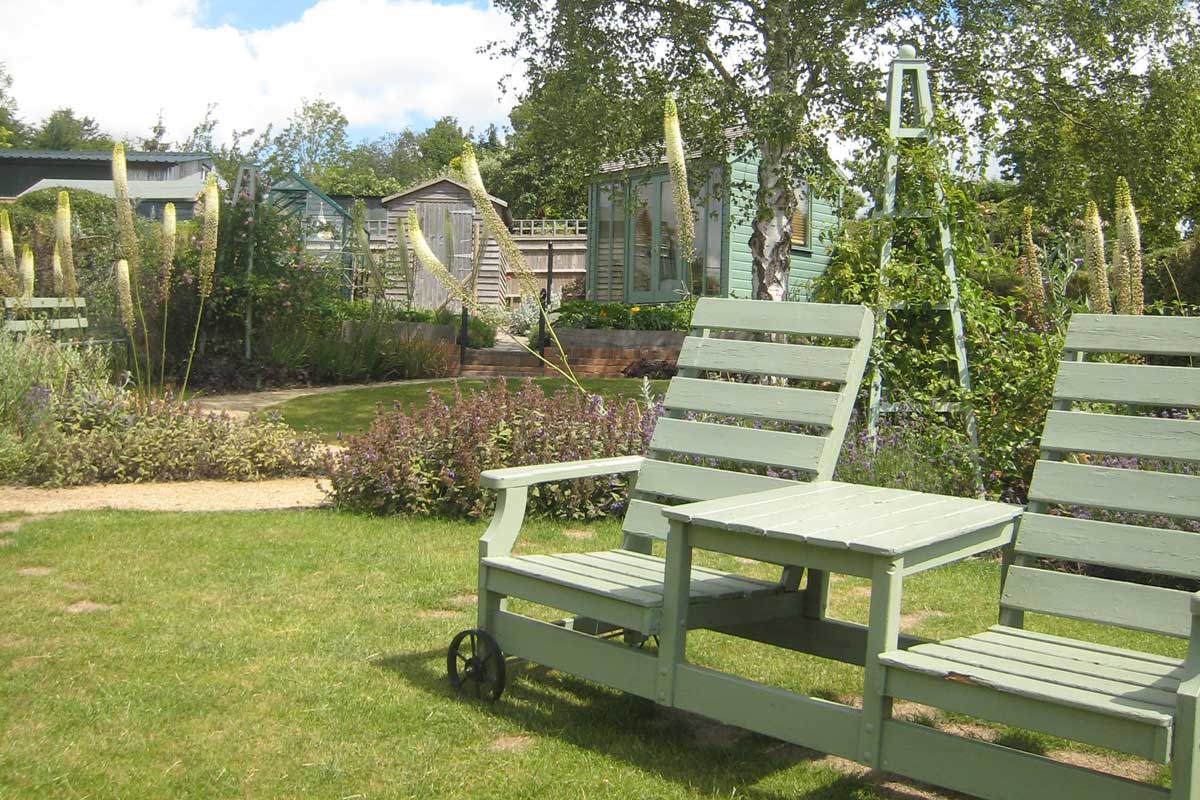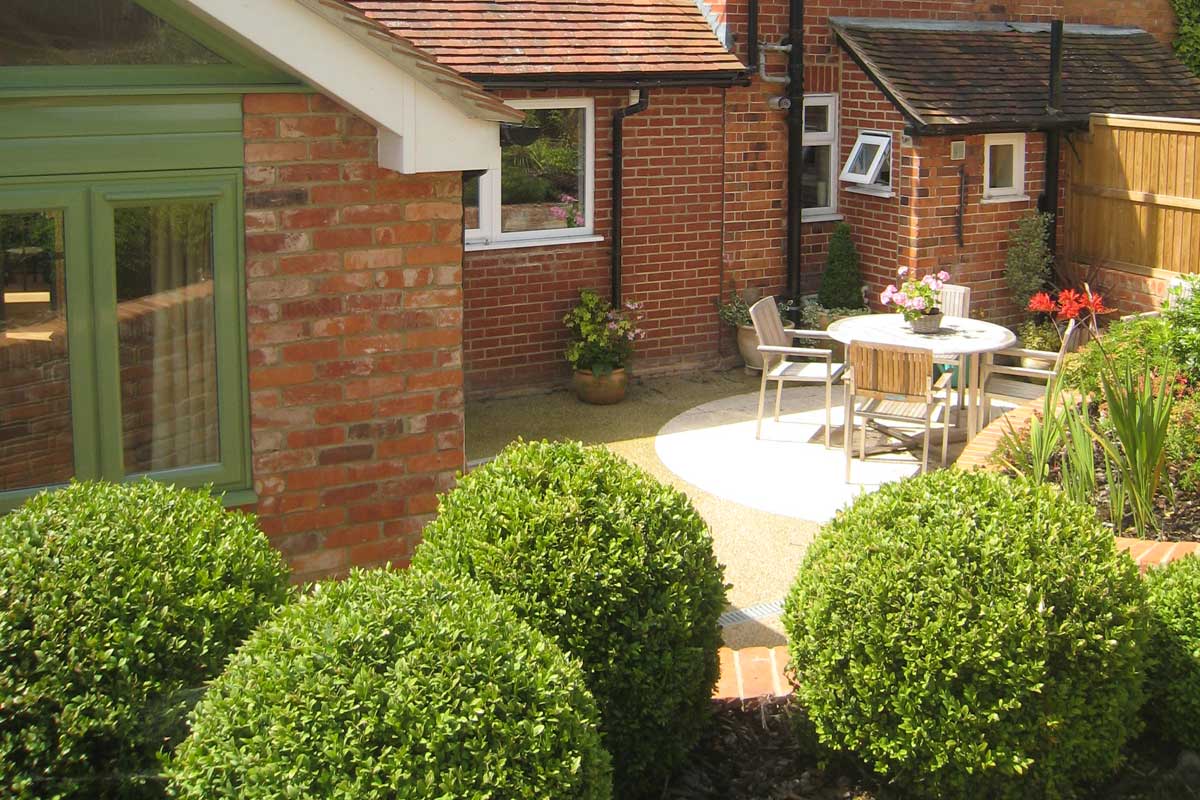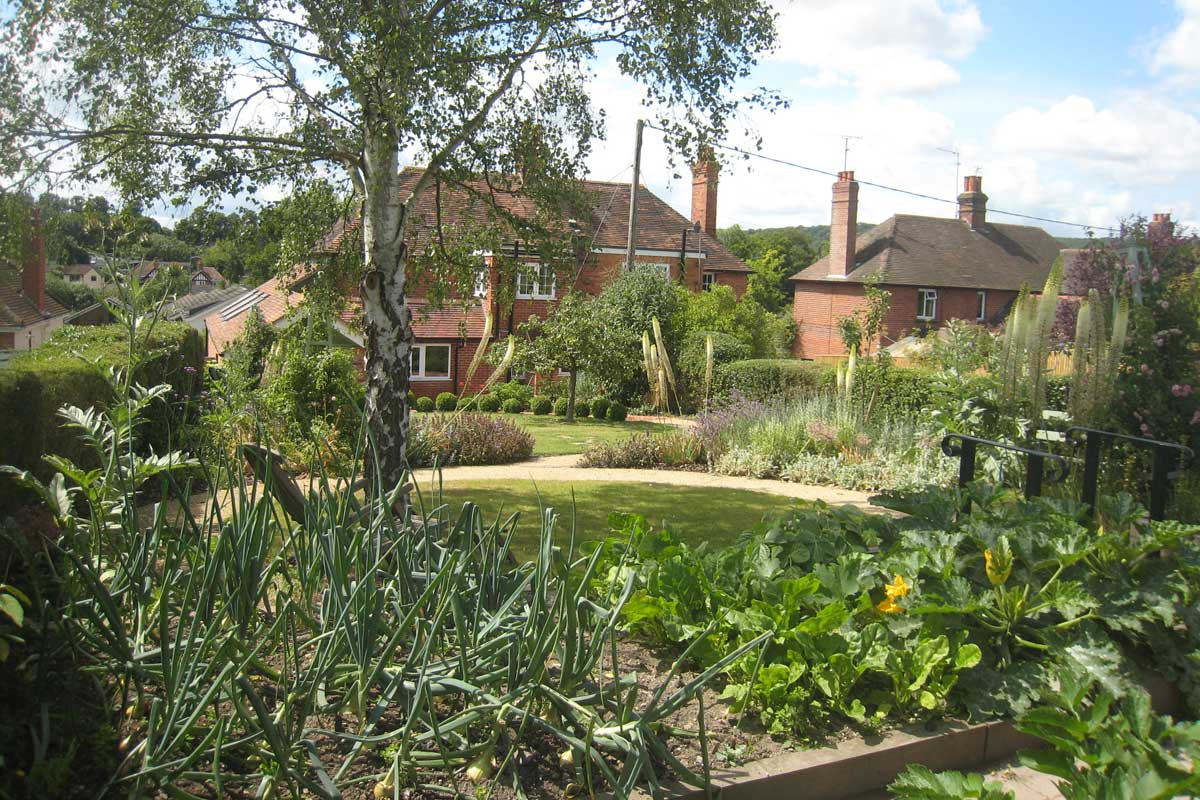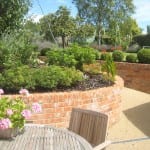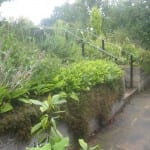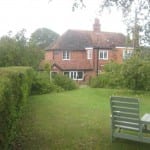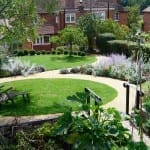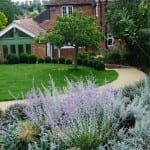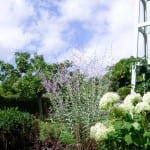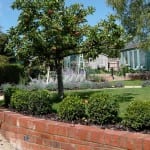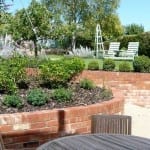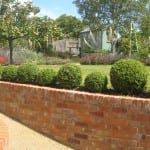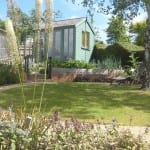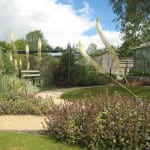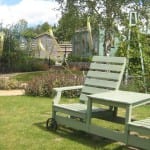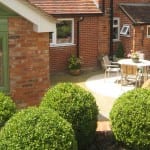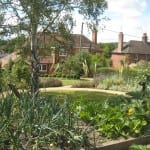 Having recently retired, the client and her husband needed to convert the downstairs and garage into single storey living accommodation, and likewise to redesign the garden to make the outdoor room more accessible and frankly interesting.
Garden Design Journal – April 05 Article Recommended by the clients' Architects, we worked with designer Jo Alderson Phillips to airbrush out the dour breeze block retaining wall and steep flight of steps and to replace them with a Travertine terrace and resin bonded paths that meandered around the garden, in turn show casing existing mature trees. Read more…
The South Facing slope with a deep bed of Chalk just below the surface resulted in the garden being very dry but drought tolerant plantings of Artemesia, Perovsokia, Lavender and Fox Tail Lillies thrived.
Oak edged beds, designed to last a lifetime, replaced the spindly gravel boards that had previously created the raised vegetable beds.Box balls, to eventually be clipped as clouds provide a practical barrier against the drop from the top of the retaining wall, whilst seating areas throughout the garden enable you to enjoy the garden and its' views from a number of aspects.
Small wonder that the project was shortlisted in the Society of Garden Design Journal awards for 2010.