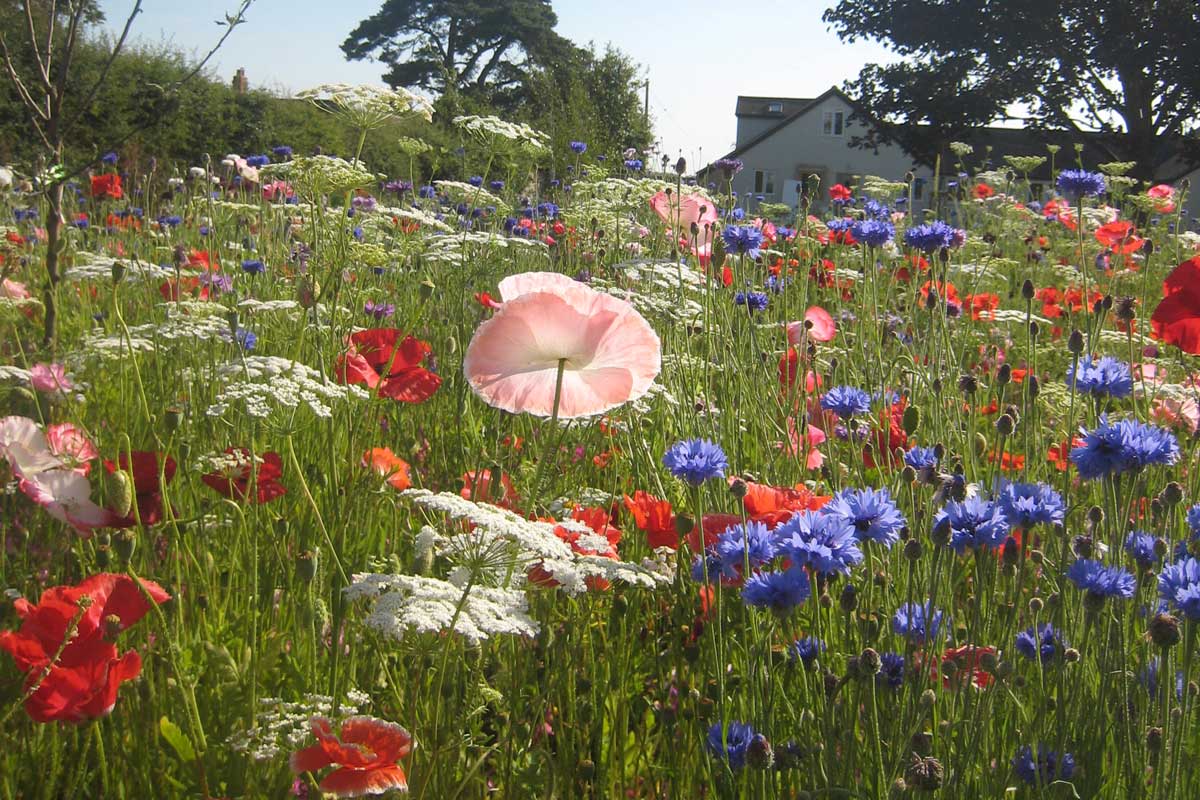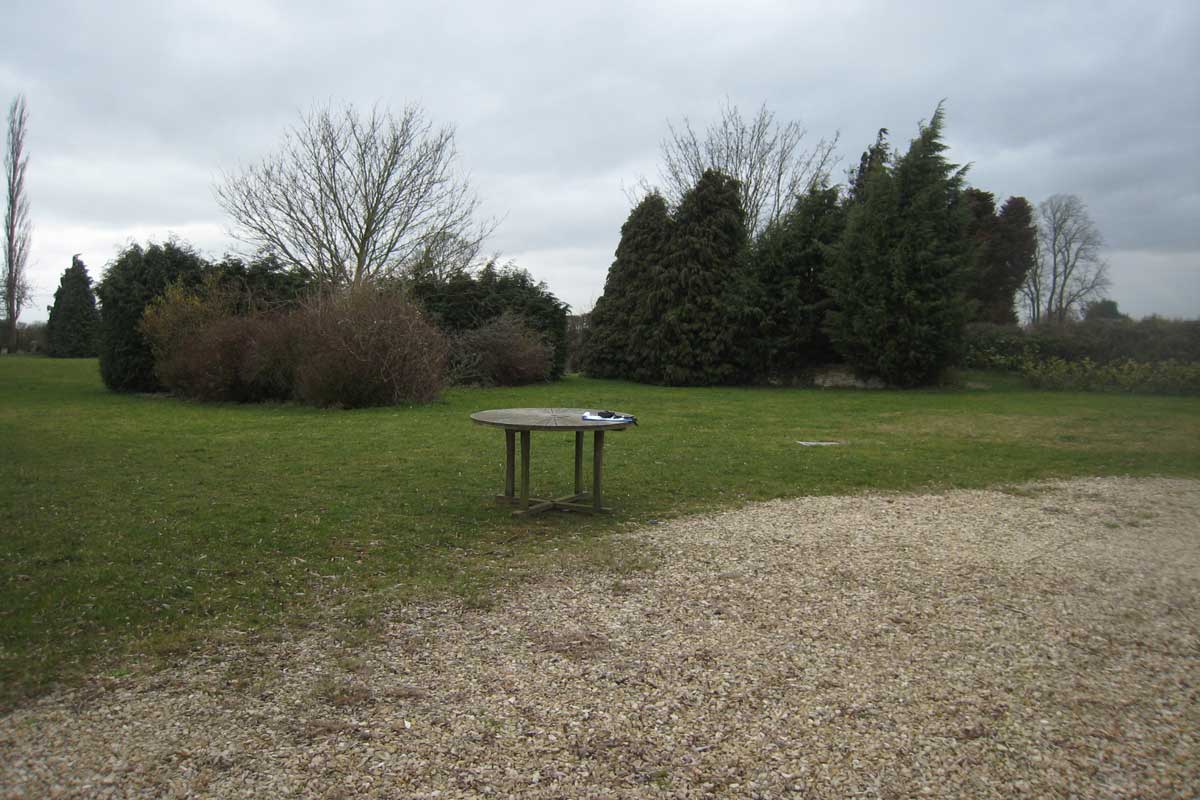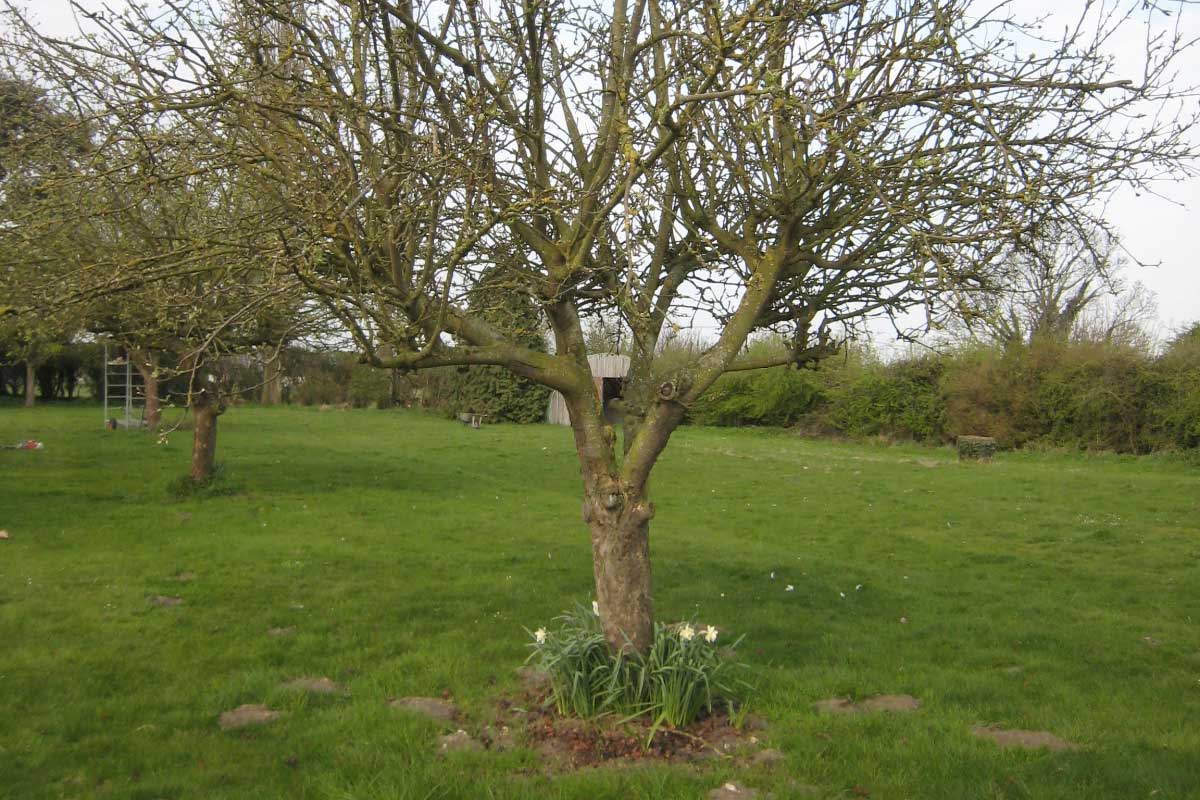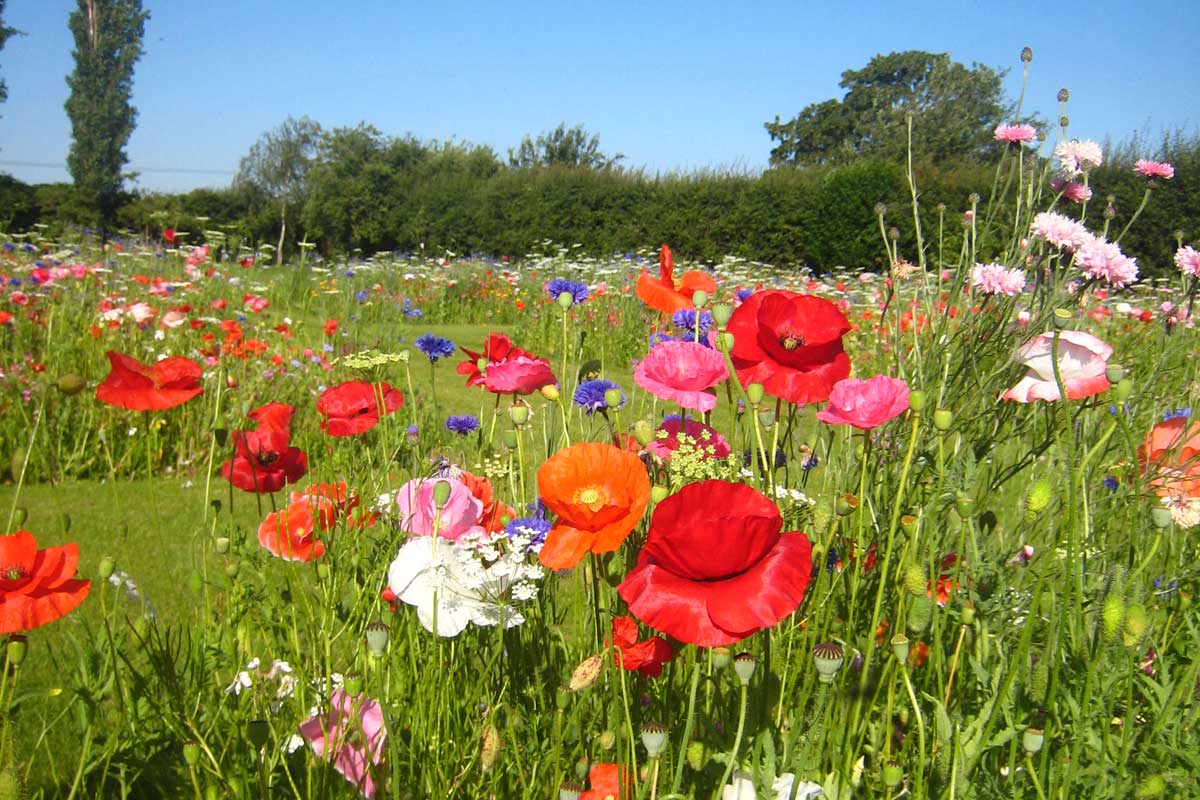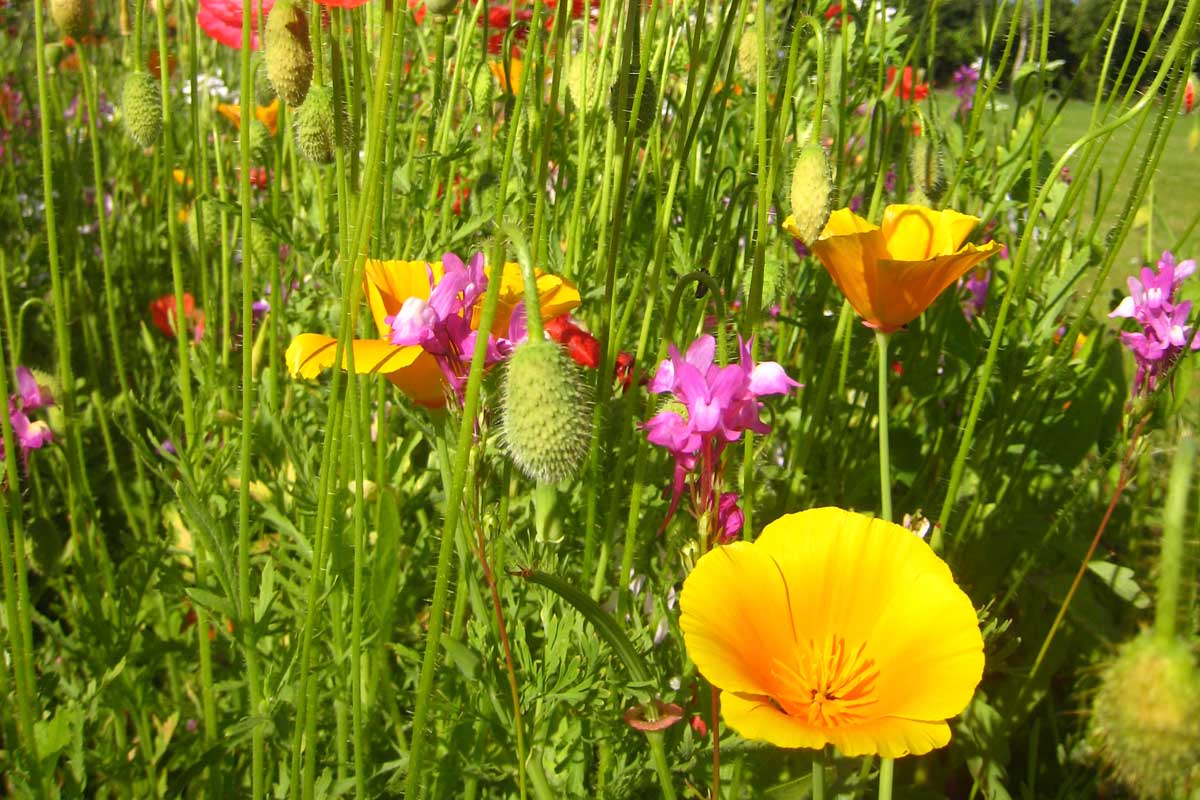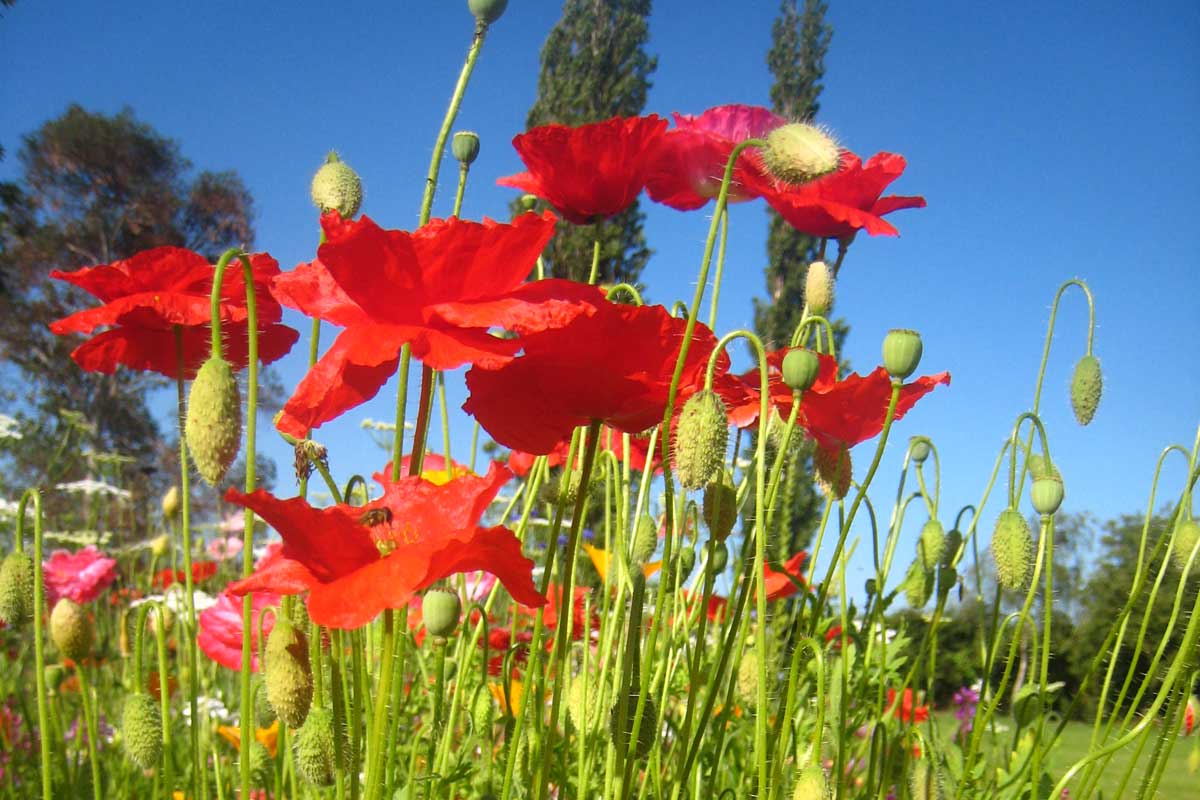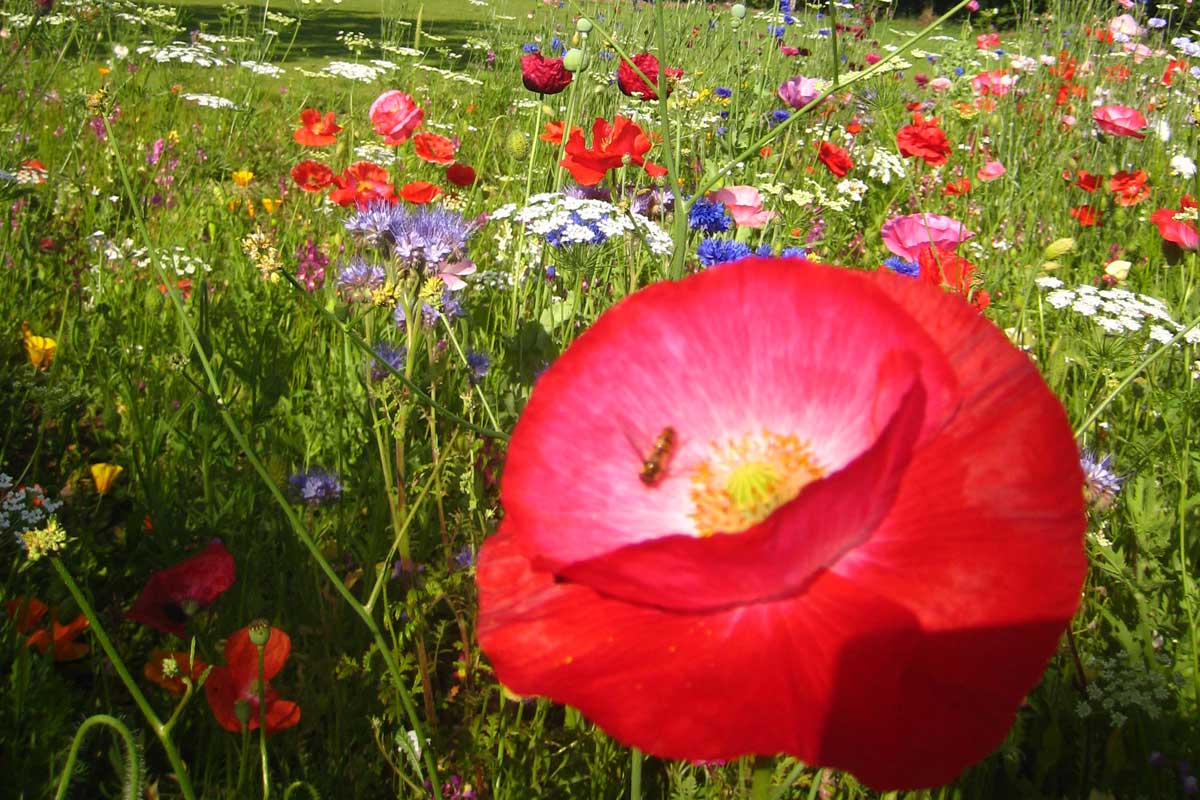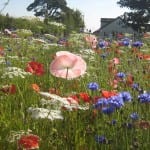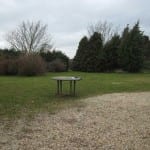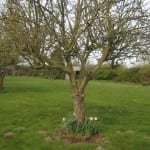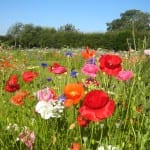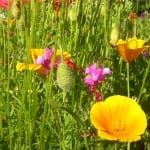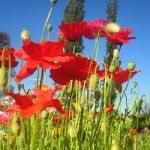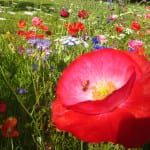 Having previously used us to restore a walled garden, the clients called us again, after buying a property with paddocks attached. Situated in a notorious frost pocket near Benson, Oxfordshire, the previous owners had neglected the garden of more than an acre leaving Conifers, nettles and vigorous Sycamores to run amok.
Once cleared, the almost blank canvass was surrounded by a mature mixed native hedge, providing some shelter from the perpetual westerly's, with a number of mature fruit trees providing a reminder of distant years when this was a productive Orchard.
To create a conventional garden of an acre plus, would have been to have left a maintenance headache of enormous proportions for a young family with ponies to ride in the adjacent paddocks so a cost effective, low maintenance solution had to be devised.Surrounded by farmland, a meadow scheme was a possibility but conventional English Meadow mixes cease flowering in late July/early August, so challenge was provide more flower power but have still retain the meadow look.
The solution was to create large blocks some 12m x 6m of plantings, with broad rides of formally cut grass in between, whilst additional fruit trees in some of the blocks complimented the established fruit trees already present. These blocks were then sown after the harsh winter of 2010/11 had broken up the heavy clay, with a pictorial meadow mix using native and non native meadow type plantings of both annuals and perennials, with bulbs to provide early season interest.
Four months after sowing a riot of annuals emerged including orange Californian poppies, classic English red poppies and complicated Shirley poppies with Cornflowers throwing in a wash of blue. As the summer progressed the intensity increased, and the beds were filled with bees, hoverflies and butterflies. Even in the late summer, colour was still present albeit in somewhat more muted tones.
Perennials including Oxe eye daisies, Red campion and American wood aster will dominate more in year 2 in a pallet that will constantly change and amaze. Maintenance amounts to little more than cutting the meadow once the seed has set. What a solution.
Like to see more of our Wild Flower Meadows?