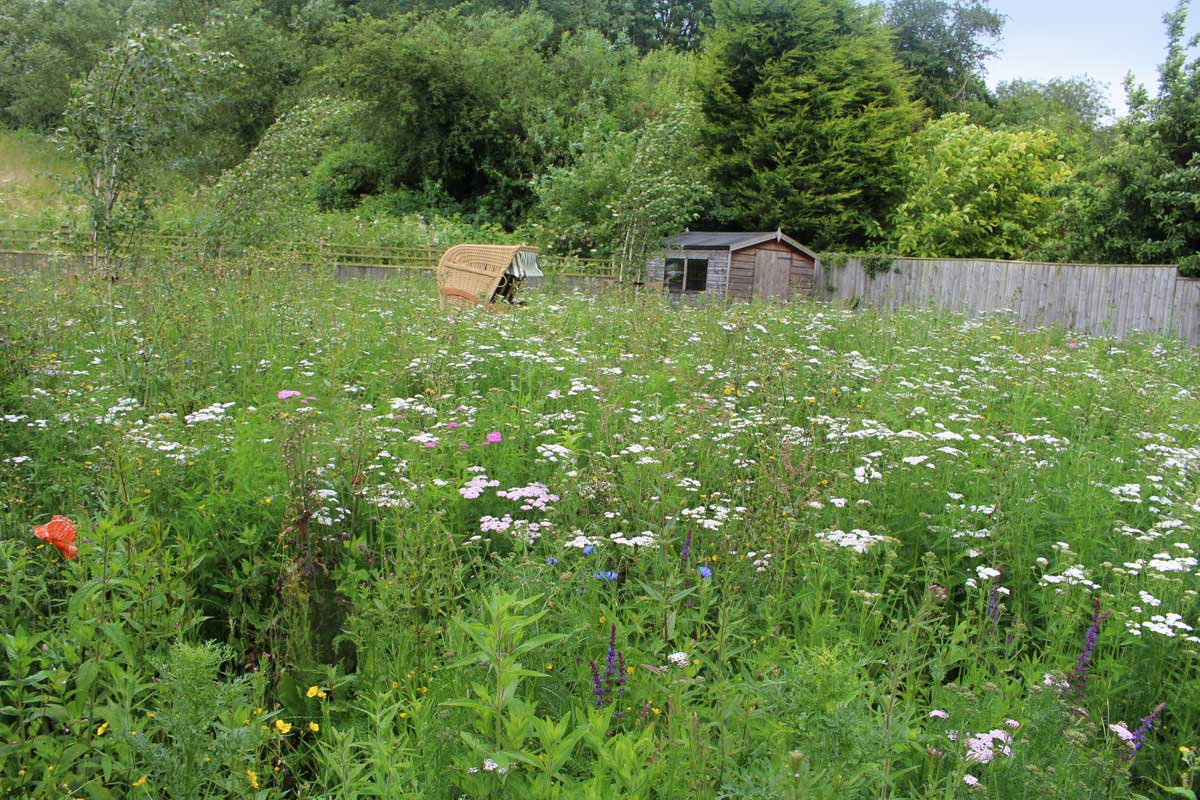 After the builders
The new meadow after less than 12 months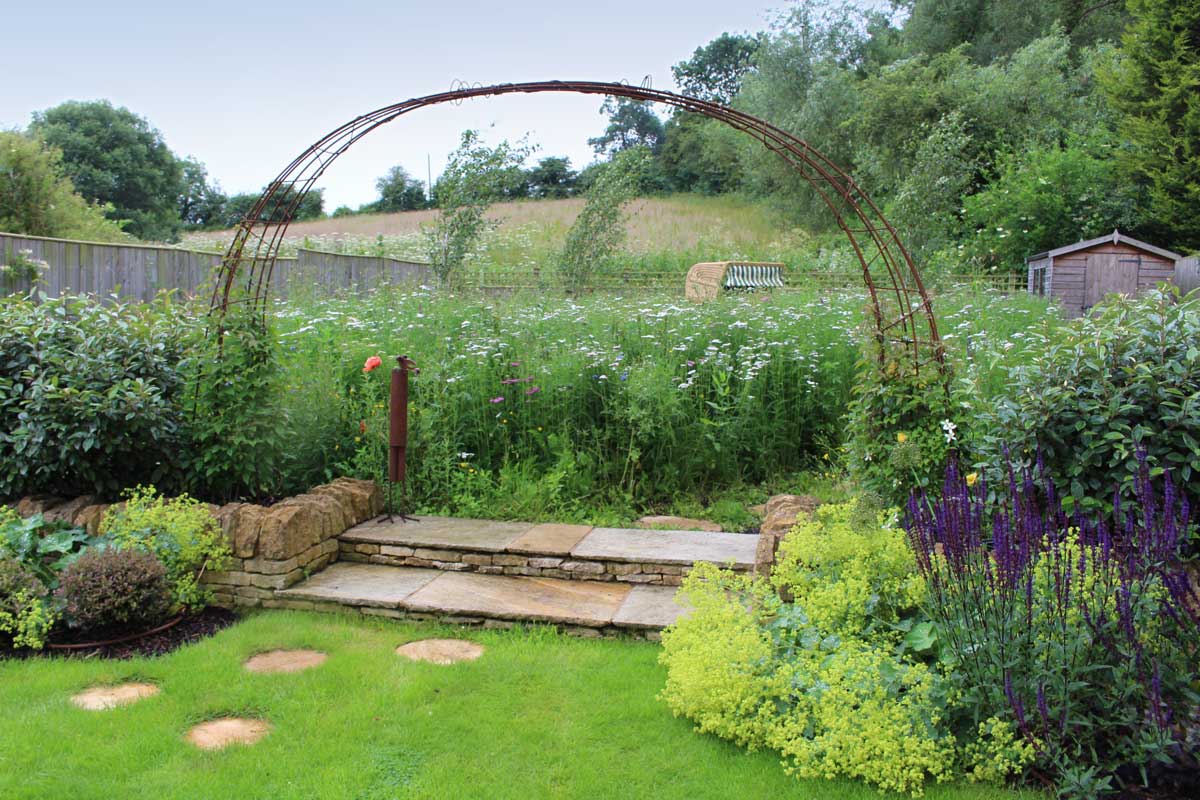 After the builders
Woven steel arch frames the new meadow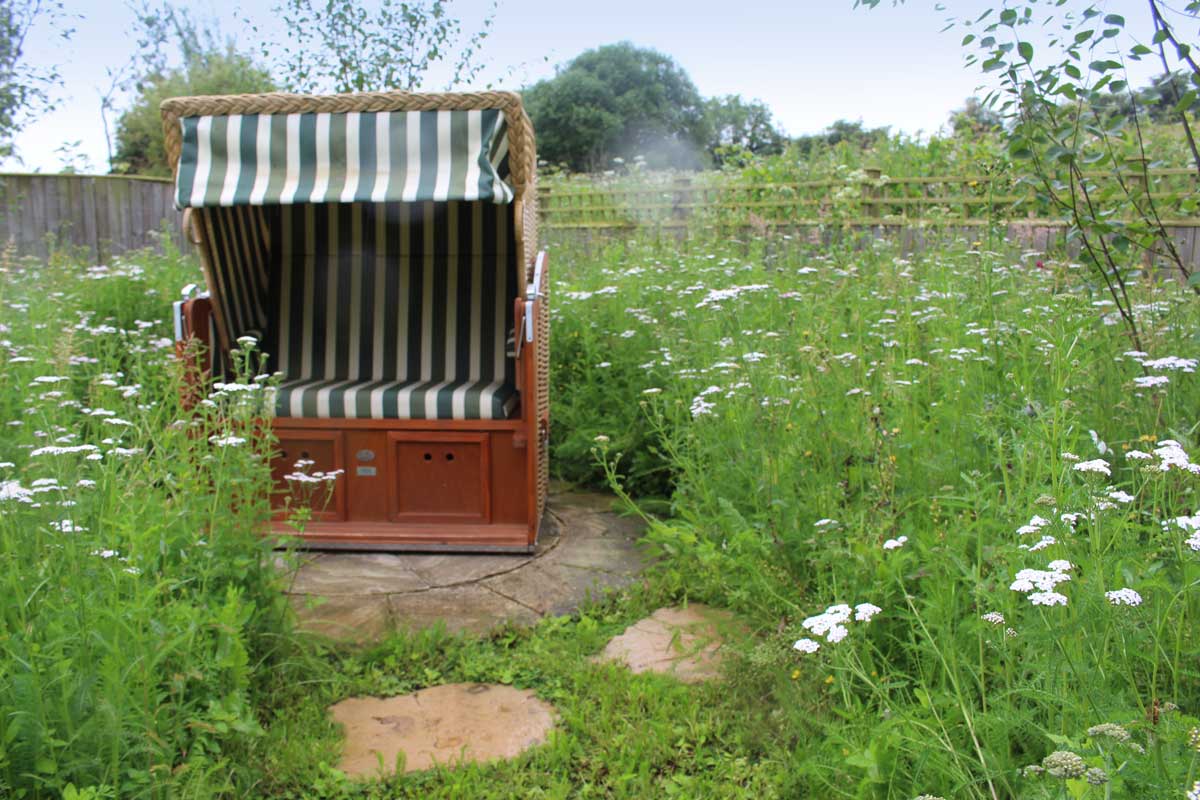 After the builders
A Strandkorb (German beach hut) gives a focal point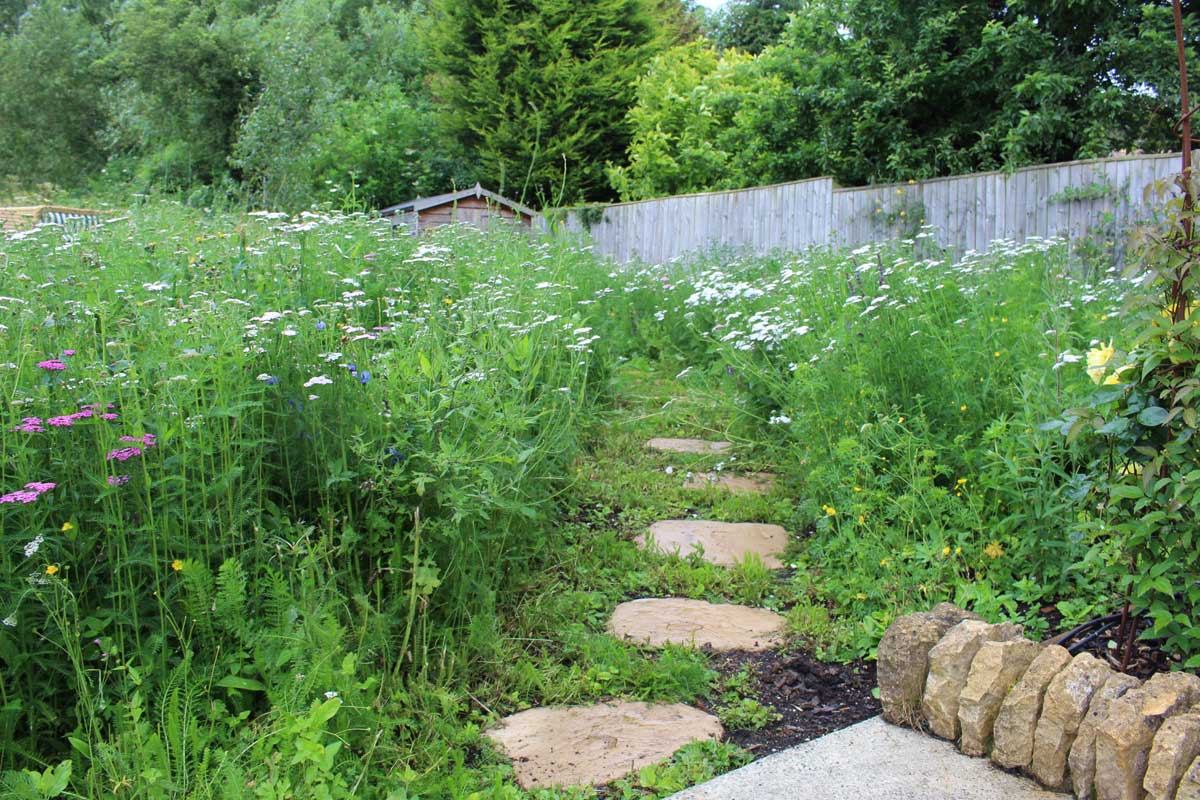 After the builders
A winding path entices you through the meadow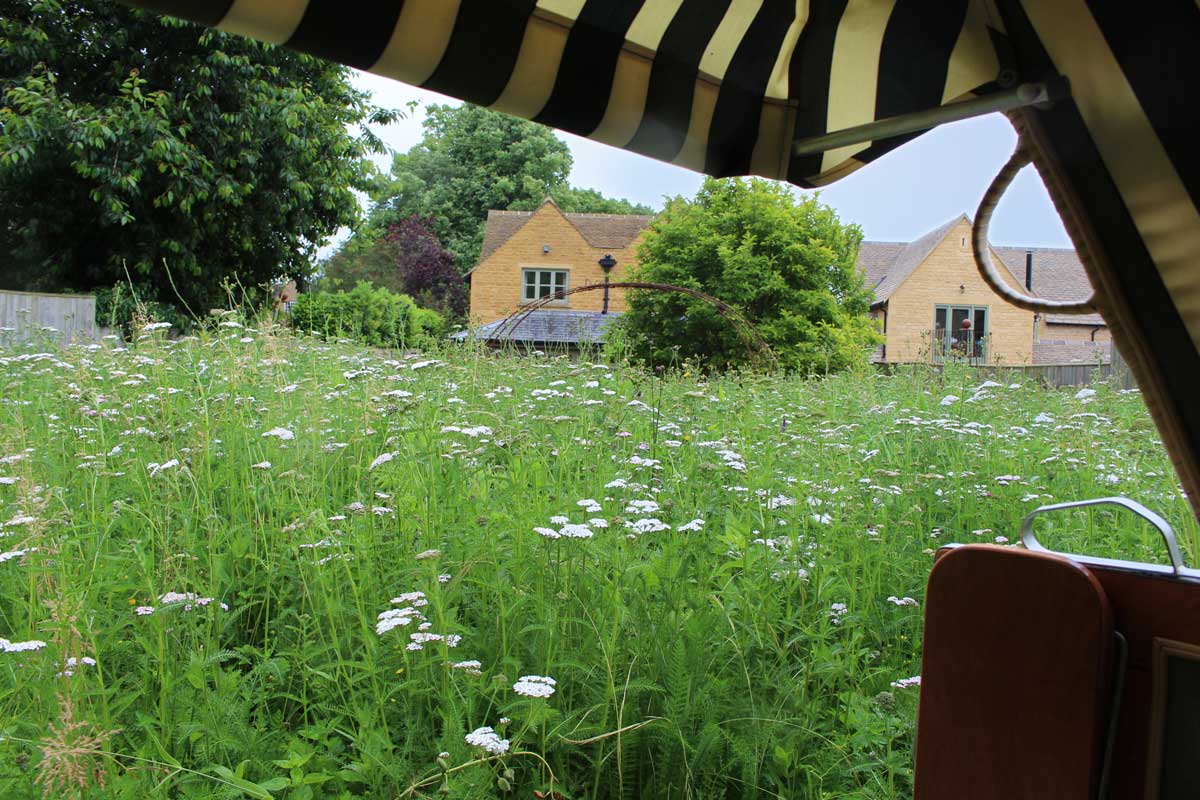 After the builders
Almost hidden from view....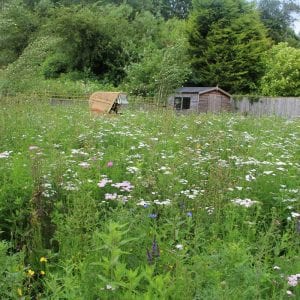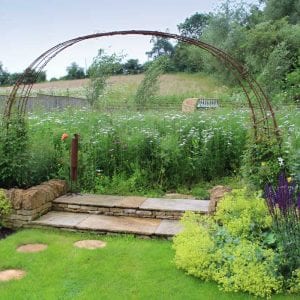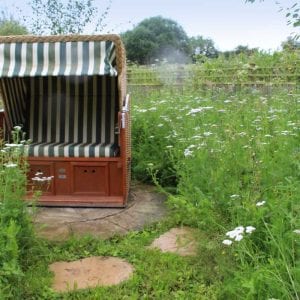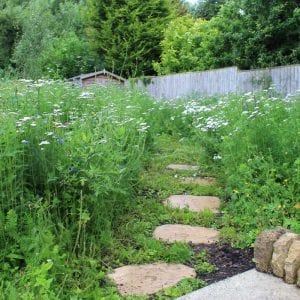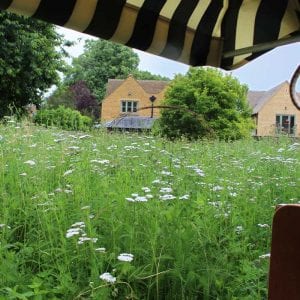 After the builders
Some well established Clients of the Company thought they would escape to the country and buy a new cottage in the heart of the Cotswolds.
However the builders had just laid the outdoor room to grass. A transformation was needed. A slick design into three rooms was created, consisting of a terrace, sweeping herbaceous borders around a circular lawn and showcasing an existing magnolia and stepping stones leading to a wild flower meadow. The meadow itself giving a nod to the wider landscape of the Cotswolds beyond. Low maintenance but eye catching.