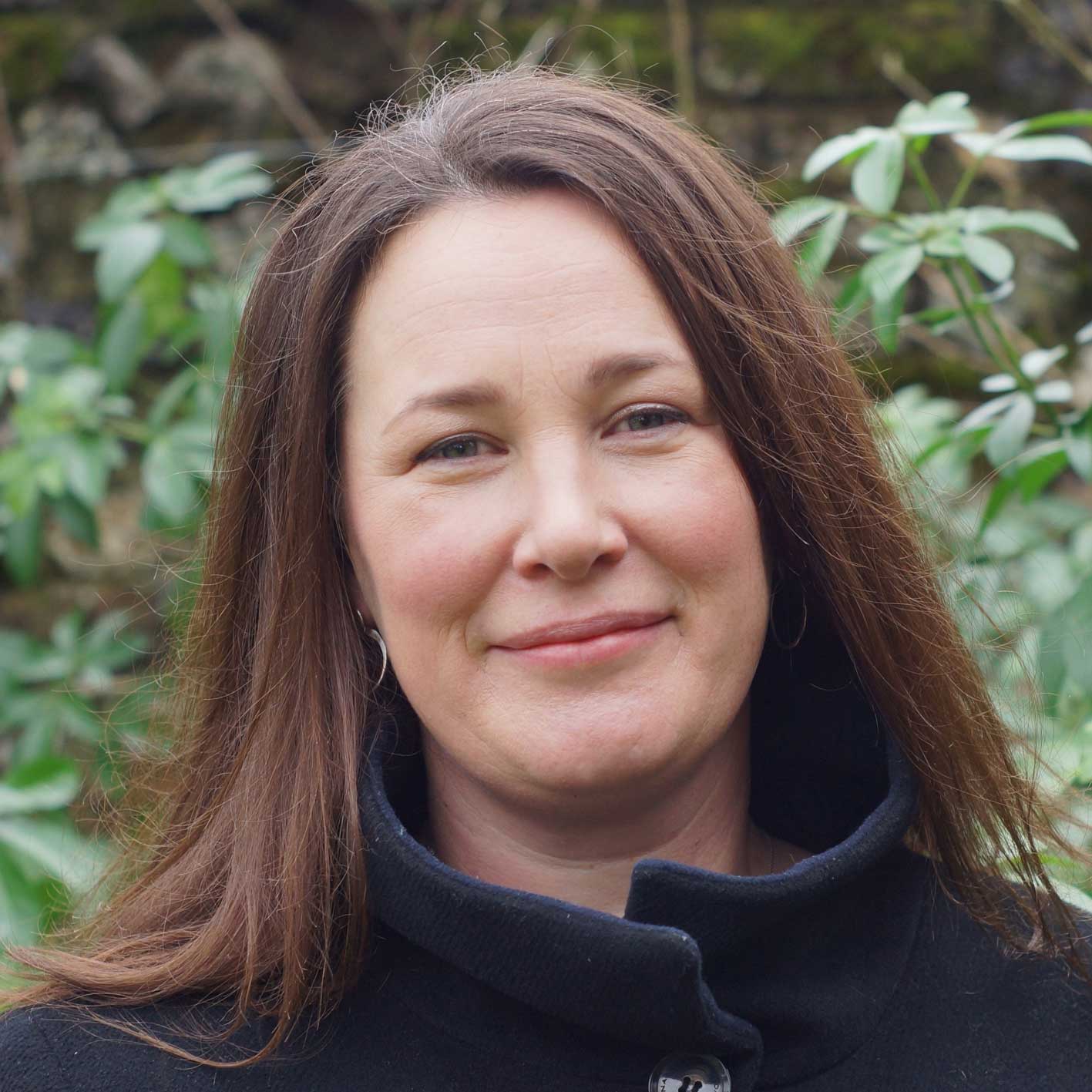 Jess, where were you before joining The Garden Design Co?
I started off as a biologist, but feeling rather confined in a lab staring at cells through a microscope, I felt the need to get outdoors and fulfil my creative dreams. I re-trained as a landscape architect and took my first job at Gillespies in Oxford, designing urban spaces. I later moved to HDA in Wallingford where I have been for much of my career, working closely with ecologists and arboriculturalists on a wide range of projects, including the design of gardens within large country estates. Where did you train? Edinburgh. A fantastic city, full of inspiring architecture, landscape and culture, and I had the privilege of being taught by the excellent plantsmen based at the Royal Botanic Garden. I was rather fond of a pint of Heavy too.
What prompted you to change direction?
I was finding myself working on a lot of housing proposals. Don't get me wrong, housing design is something I am passionate about. Creating great places to live impacts quality of life, health and well being and although a challenge, it was really rewarding to be able to influence housing developers and Councils and work to create great places to live. However, when a garden design landed on my desk, there were fewer rules, more opportunities to be creative and more space for plants. Each project was so individual, and most importantly, designs became reality within months, not years. I was hooked and decided this was the right direction for me.
So in year one what have you been up to?
It's been a whirlwind! I've been introduced to some lovely new clients and really enjoyed engaging with them to understand what they want from their gardens and to work up designs. It's wonderful to see the first of my designs being built by GDC, who have such a skilled team on the ground.
Apart from that I've been inspired at the 2018 Landscape Show, bursting with innovative products and materials; spent a glitzy evening at the Society of Garden Designers awards dinner; and made plenty of time to bond with Rob's lovely labs, Denzel and Millie.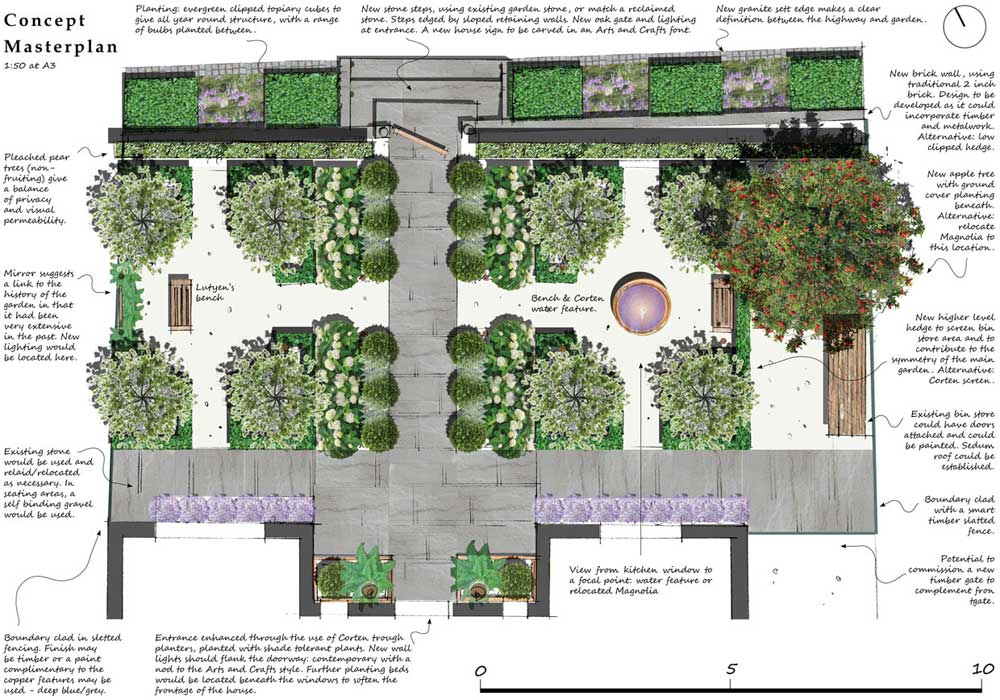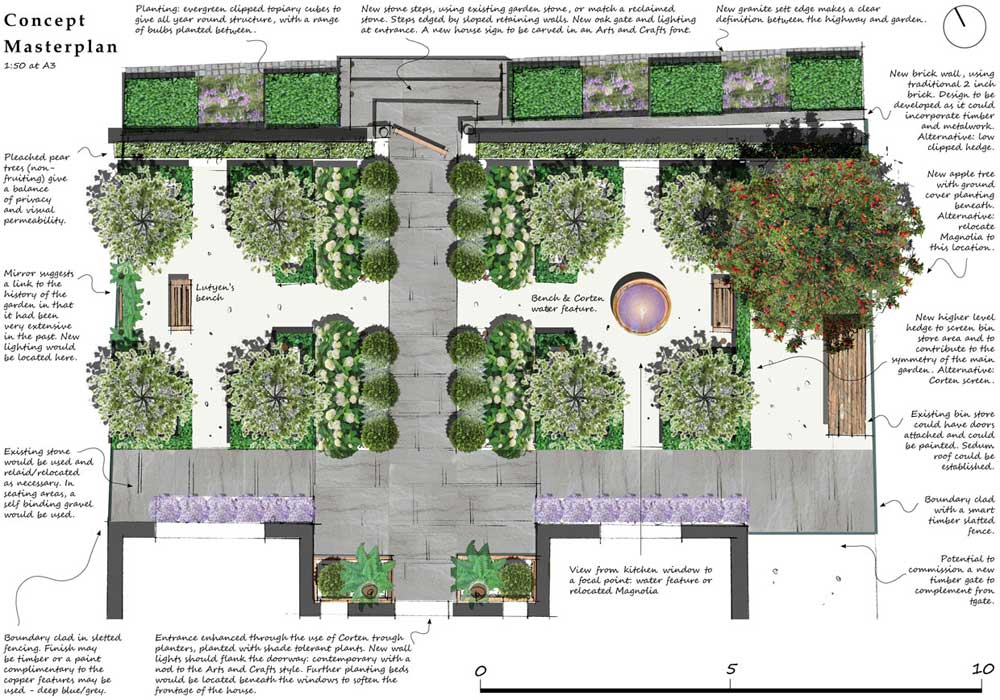 Whats been the most challenging assignment so far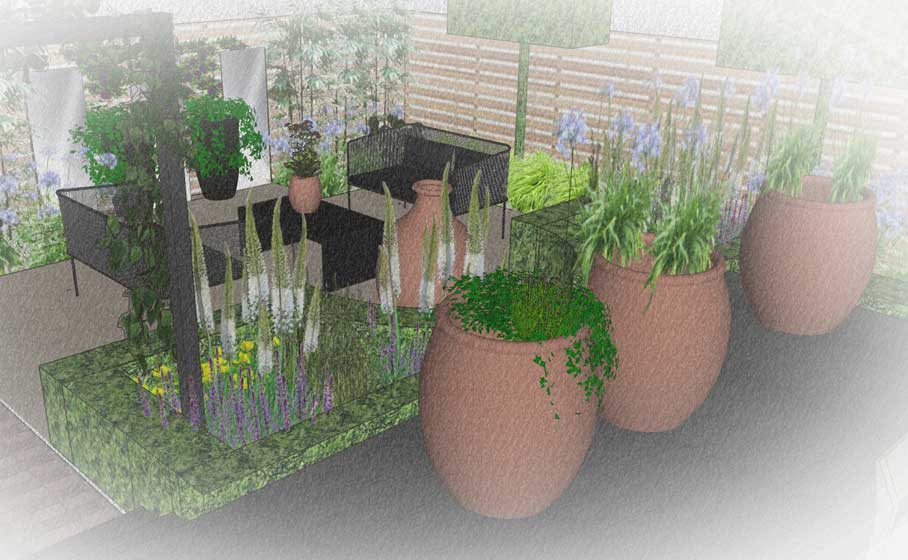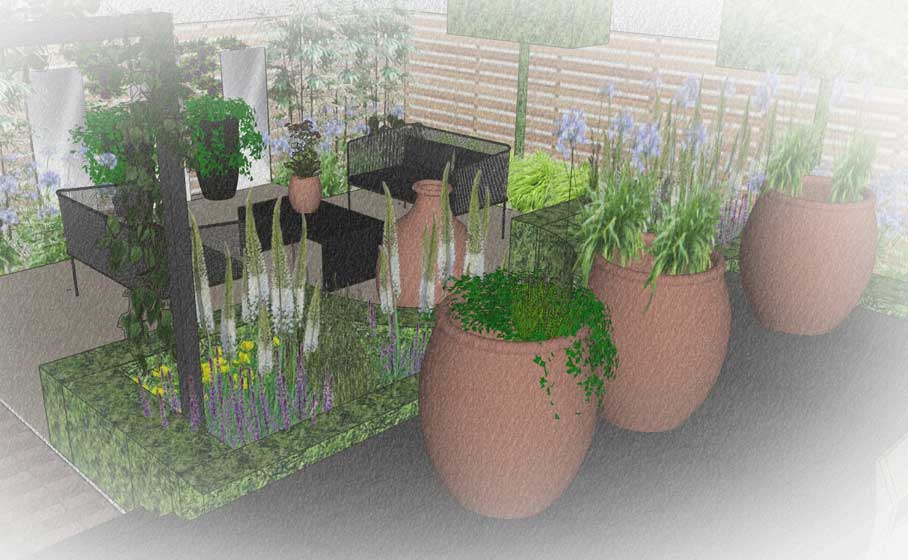 Teaching myself Sketchup, a 3D modelling programme. It was worth it though as being able to present 3D illustrations allows a client to see exactly what they will get.
And the most enjoyable?
Every time I find I've interpreted my clients' tastes and aspirations correctly and translated them into a design that they are really excited about.
Any surprises?
Just how closely Rob works with so many crafts people to create bespoke furniture and structures within a garden. The approach allows a garden to become very personalised and special whilst at the same time supporting British crafts.
And how much there is to get right in successfully establishing a wildflower meadow.
So when you switch off the PC and chill where can we find you?
At the pottery wheel
Red, Rose or white?
White, Rose, red. All, but in that order.
Favourite film?
Too hard. I can't have a favourite. Some include: 'Whatever Happened to Baby Jane'; 'Harvey'; 'Les Diaboliques', 'It's a Wonderful Life.'
Dog/Cat/Chickens or Bees?
Cat.
Favourite Food
Having worked as a chocolatier, it has got to be high quality chocolate, such as Valrhona. 100% chocolate is good too. The chocolate equivalent of an Espresso. I'd highly recommend Gorvett and Stone's rose and violet creams and their cherries in kirsch.
Top ten favourite plants
I adore plants with beautiful scents and so I have to include Roses, Wisteria, Sweet peas and Lavender. I always like to grow fresh herbs and this year I popped the white umbels of my coriander in a vase with deep blue Agapanthus. They looked beautiful together. A plant that looks pretty, smells divine and encourages a curry to be on the dinner table deserves a medal. They both make the list. I can't resist over the top big, blousy flowers and so Peonies and Zinnias have to be in there. I love the delicate petals and tall striking beauty of Irises, and Clematis add height and beauty. And now I've run out of space and so I'm going to be cheeky and assume I get evergreen clipped topiary as standard as no garden should be without some.
Top three Instagram pics that you have posted?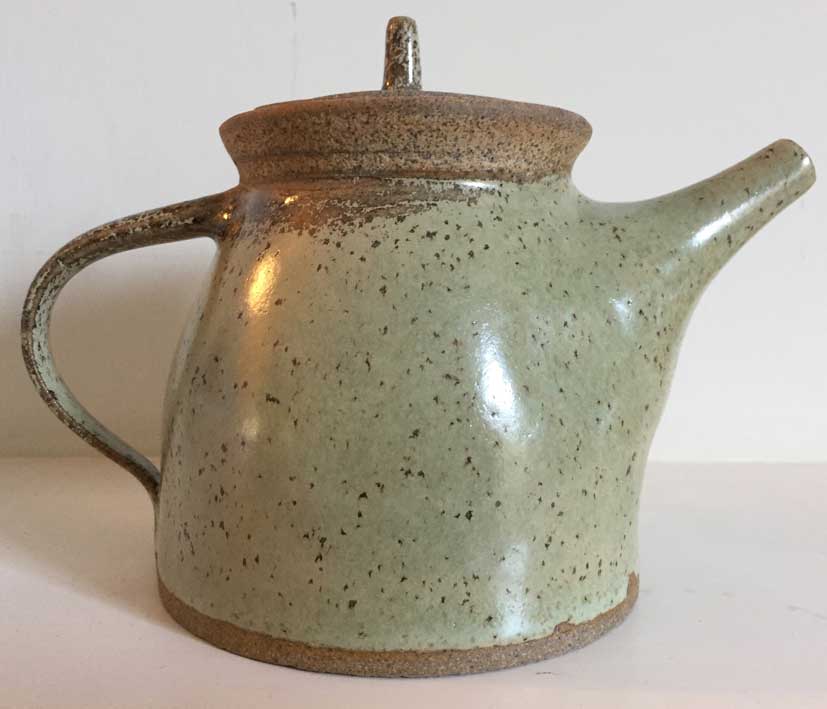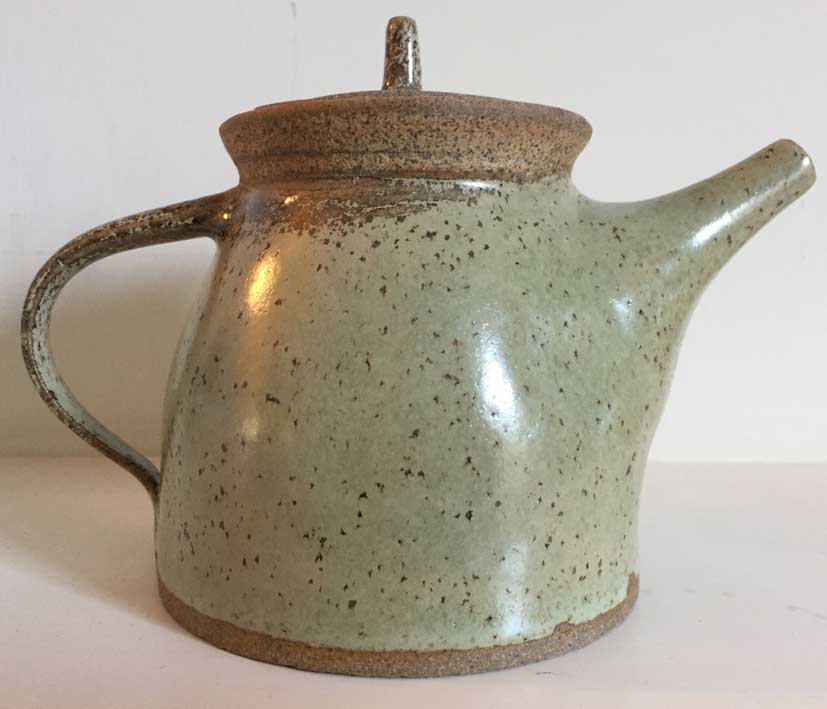 1) In the summer of 2018 I posted some images of Le Bois des Moutiers, a beautiful garden in Normandy that is the only Lutyens/Jekyll collaboration in continental Europe. It is bursting with Arts and Crafts style and if you love Hydrangeas, you must go. It has rightly been described as a "Sussex garden on vacation on the French coast".
2) I have to sneak some pottery in here. My first teapot makes the list. It's tiny but has, mostly by chance, come out with quite a sweet form, reminding me of some small creature. I never thought I'd manage to make one on my first attempt, so a personal triumph.
3) A picture of a chisel and hammer and deconstructed wall. It represents not only a successful first project being brought to life but a fantastic first year and step into new adventures with GDC.