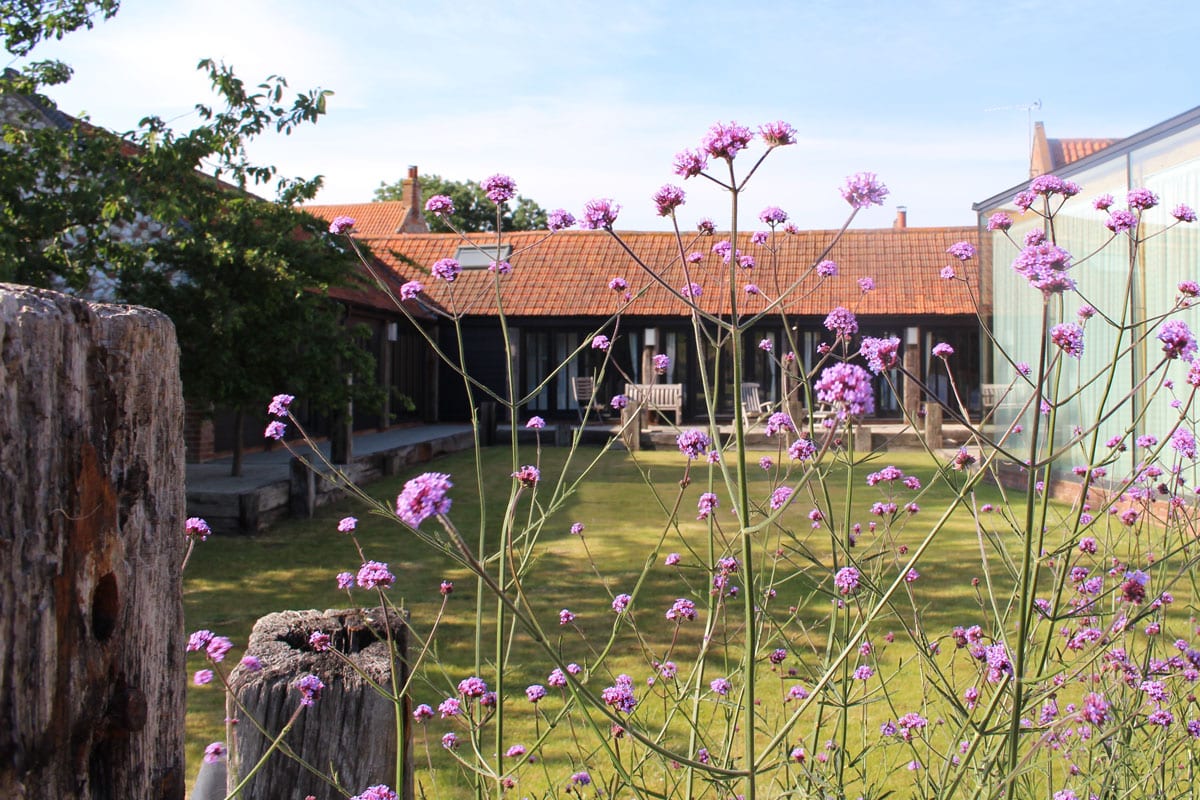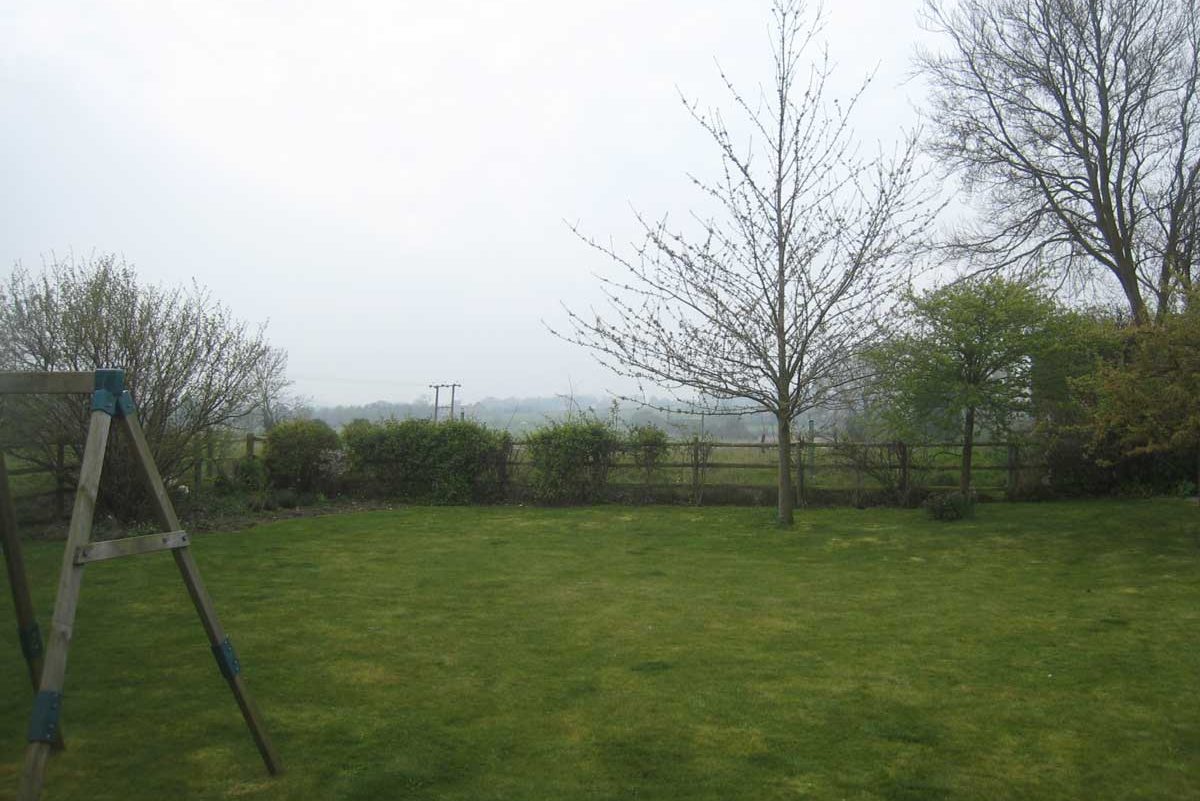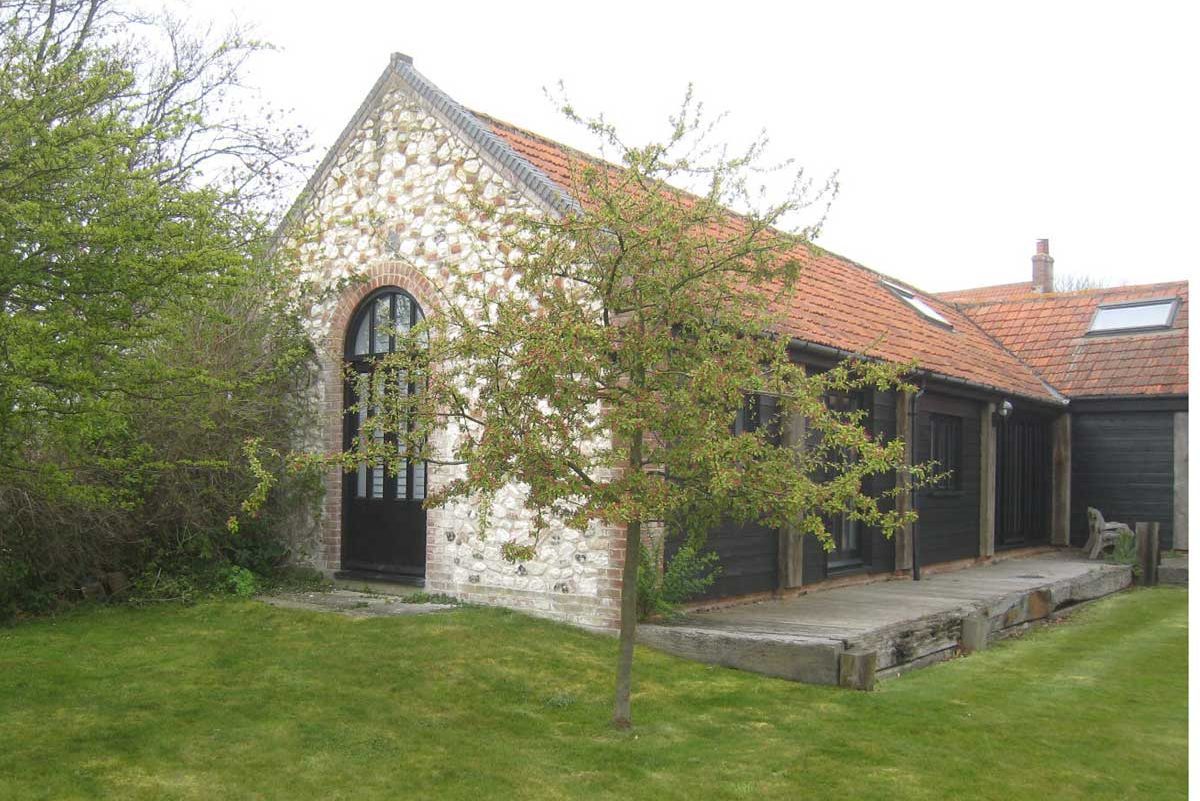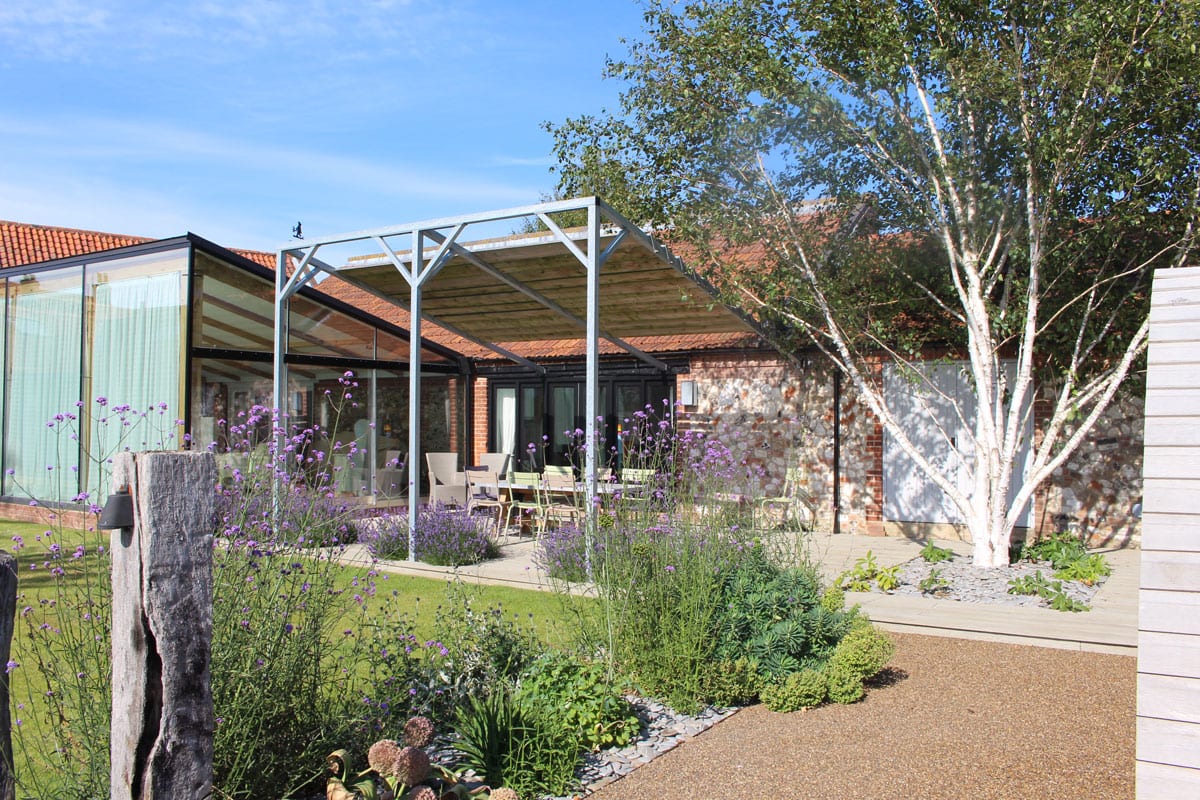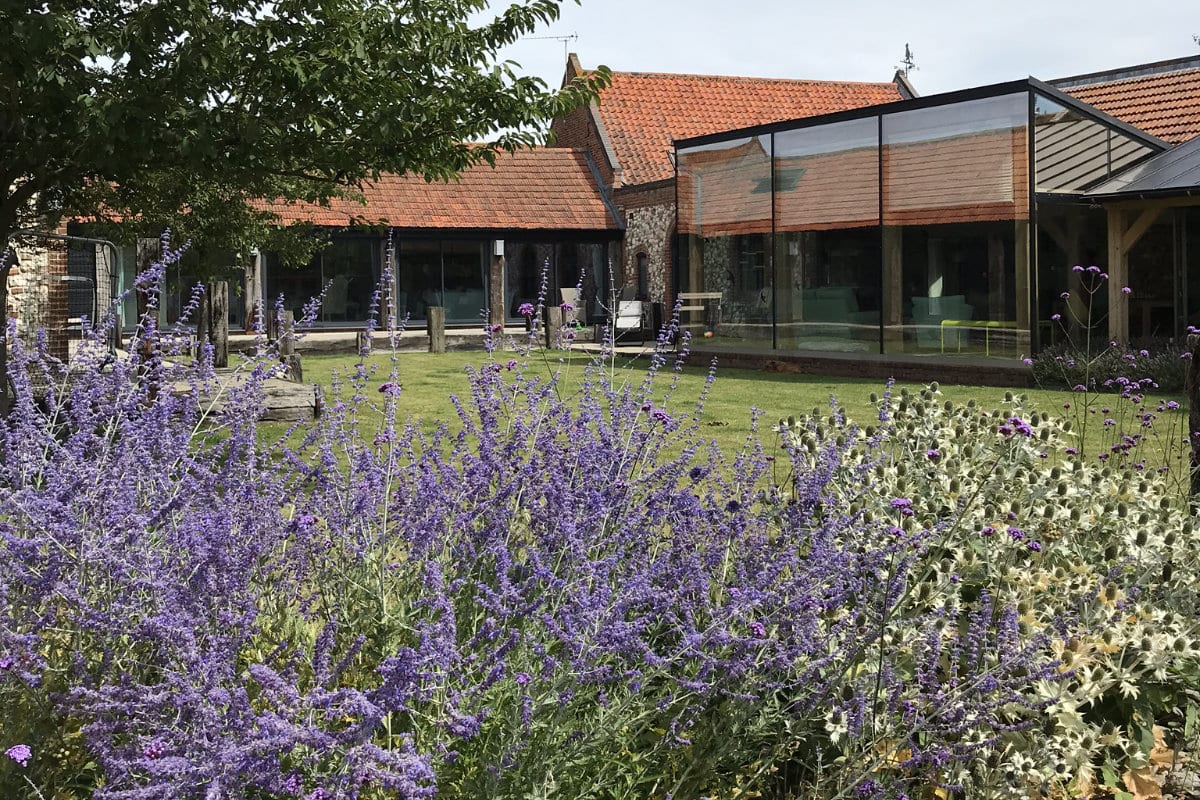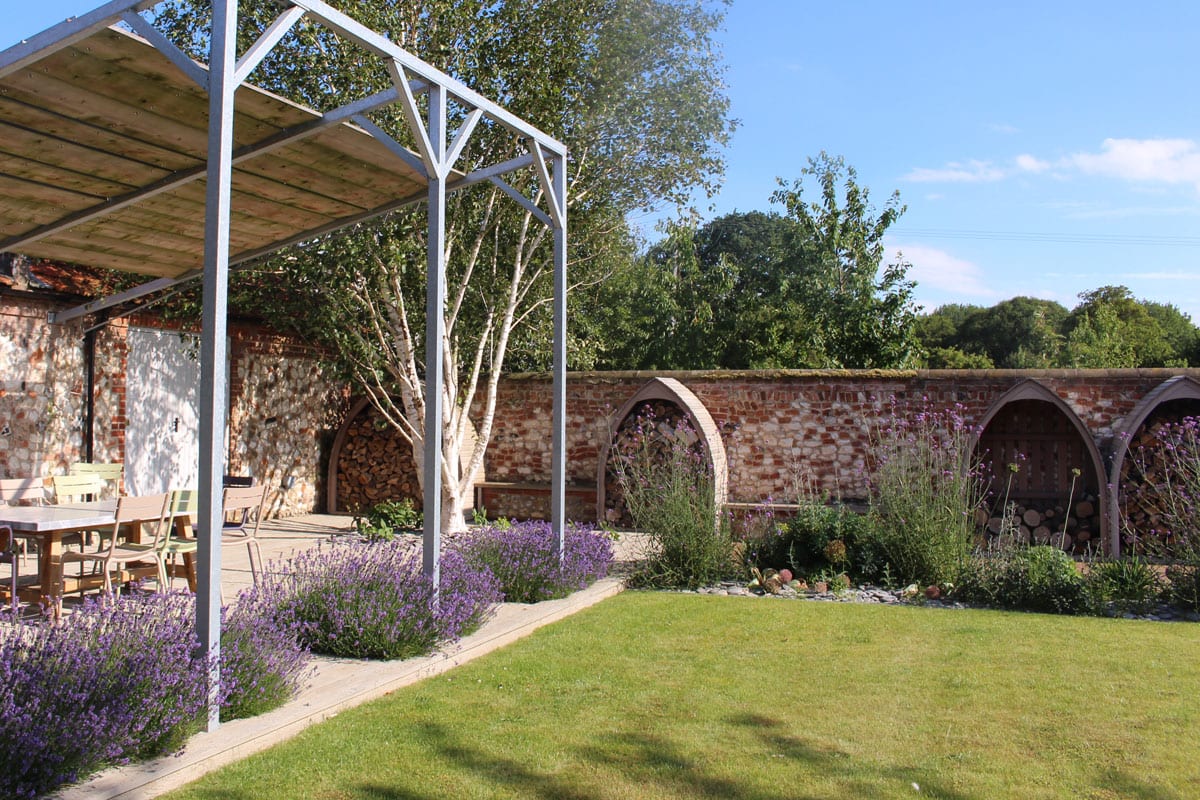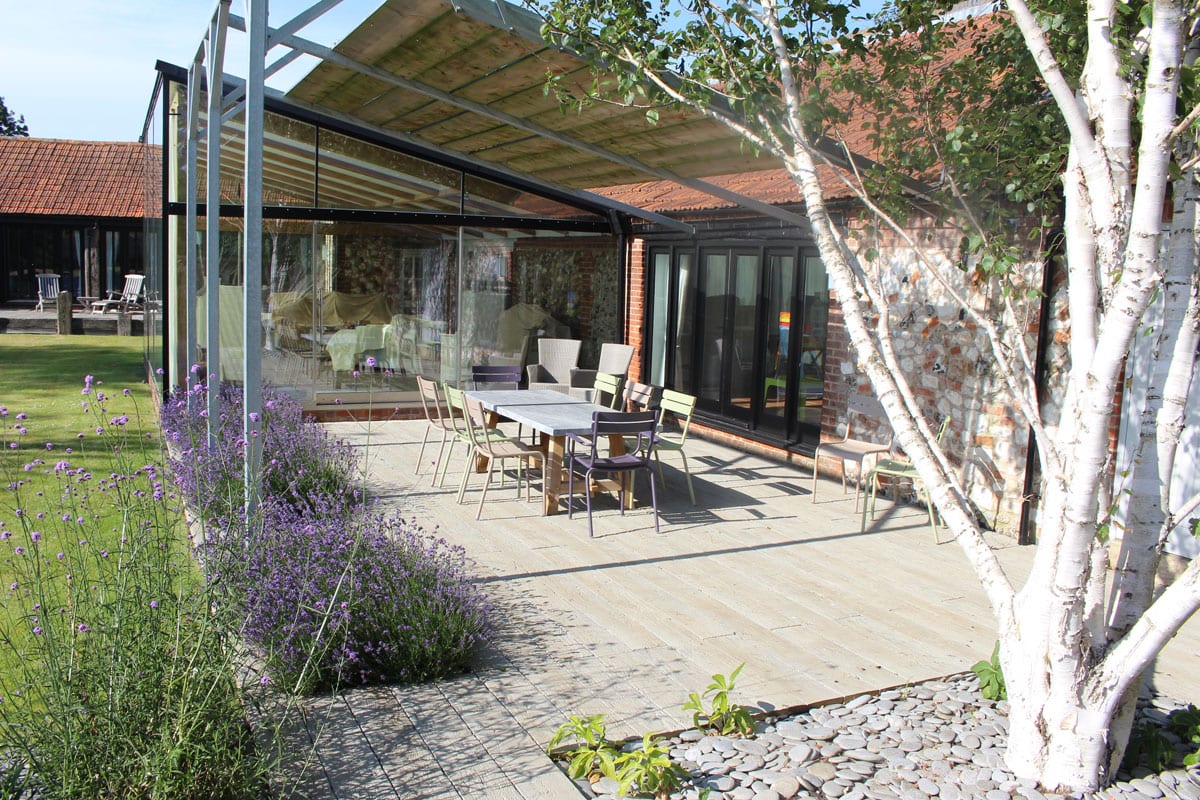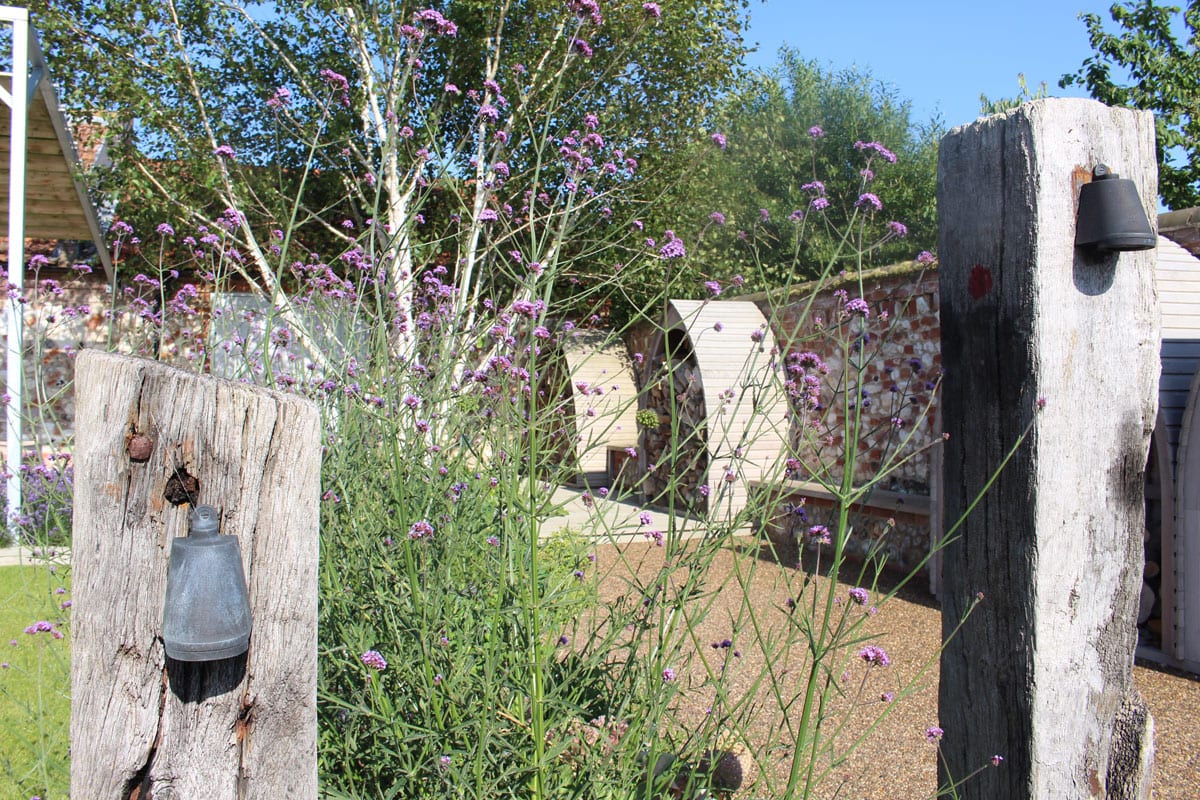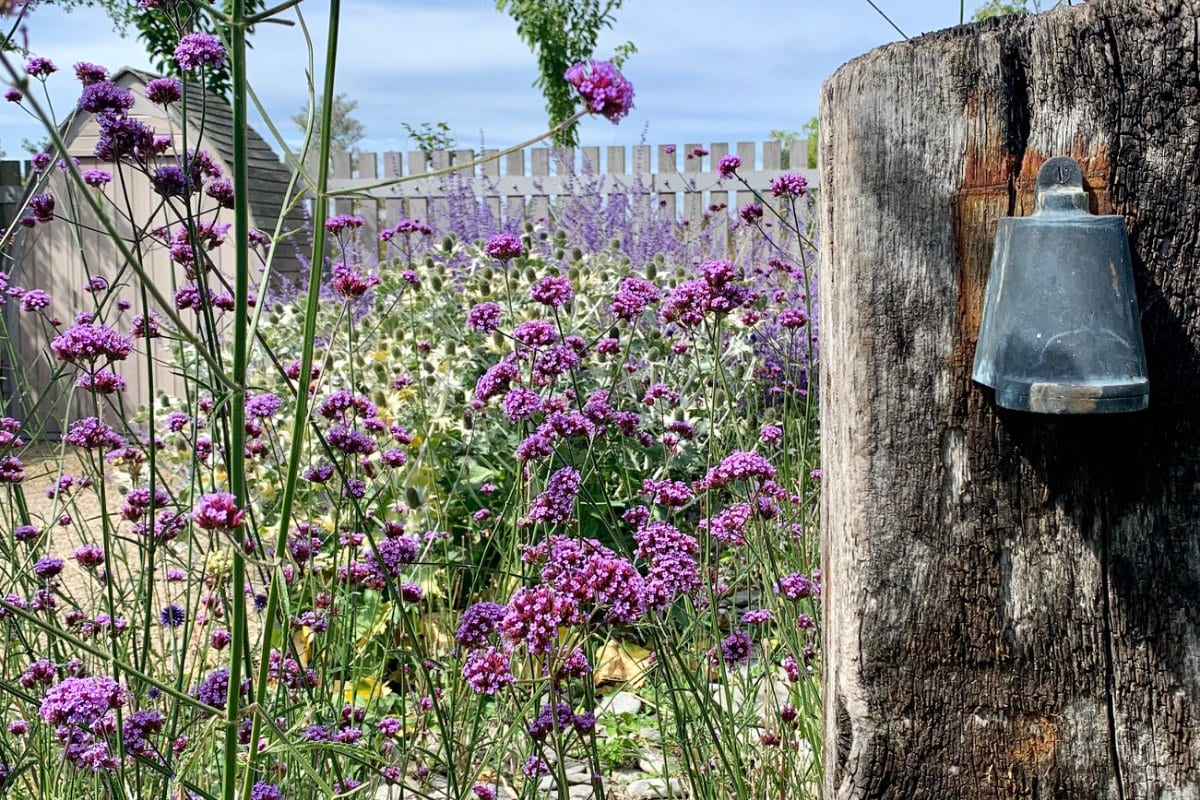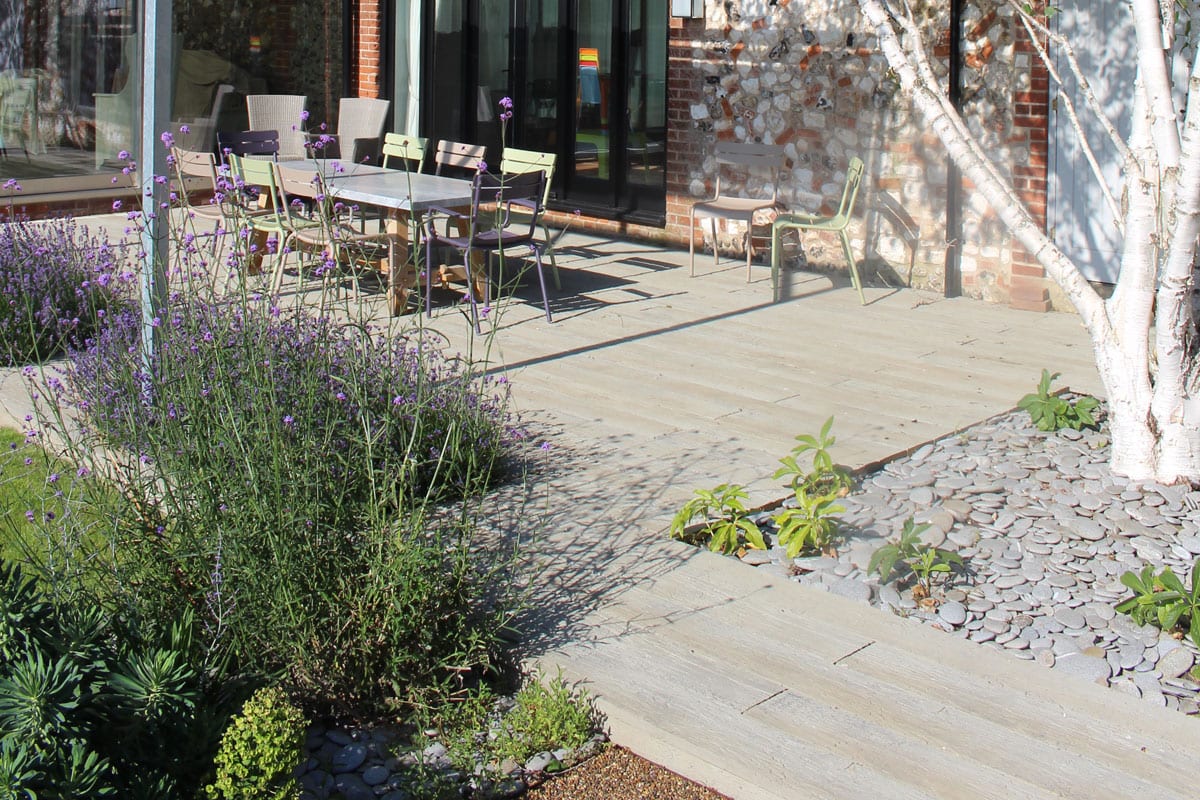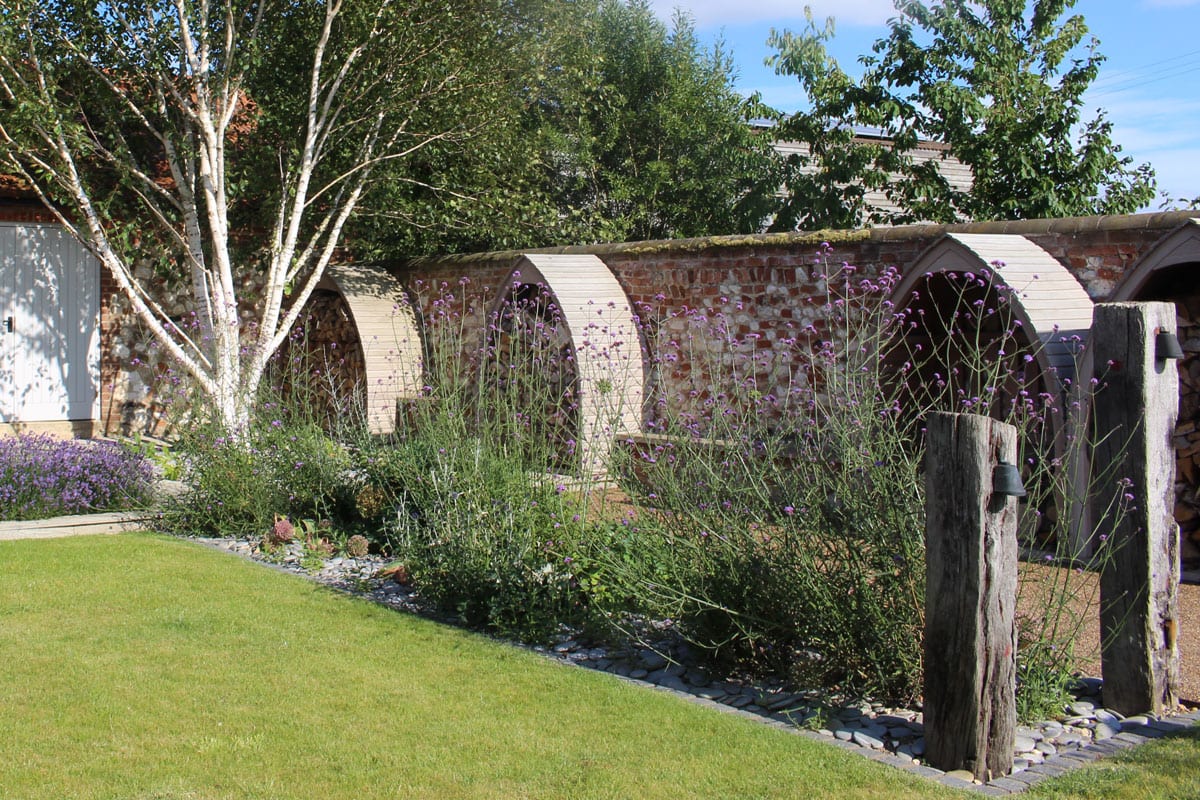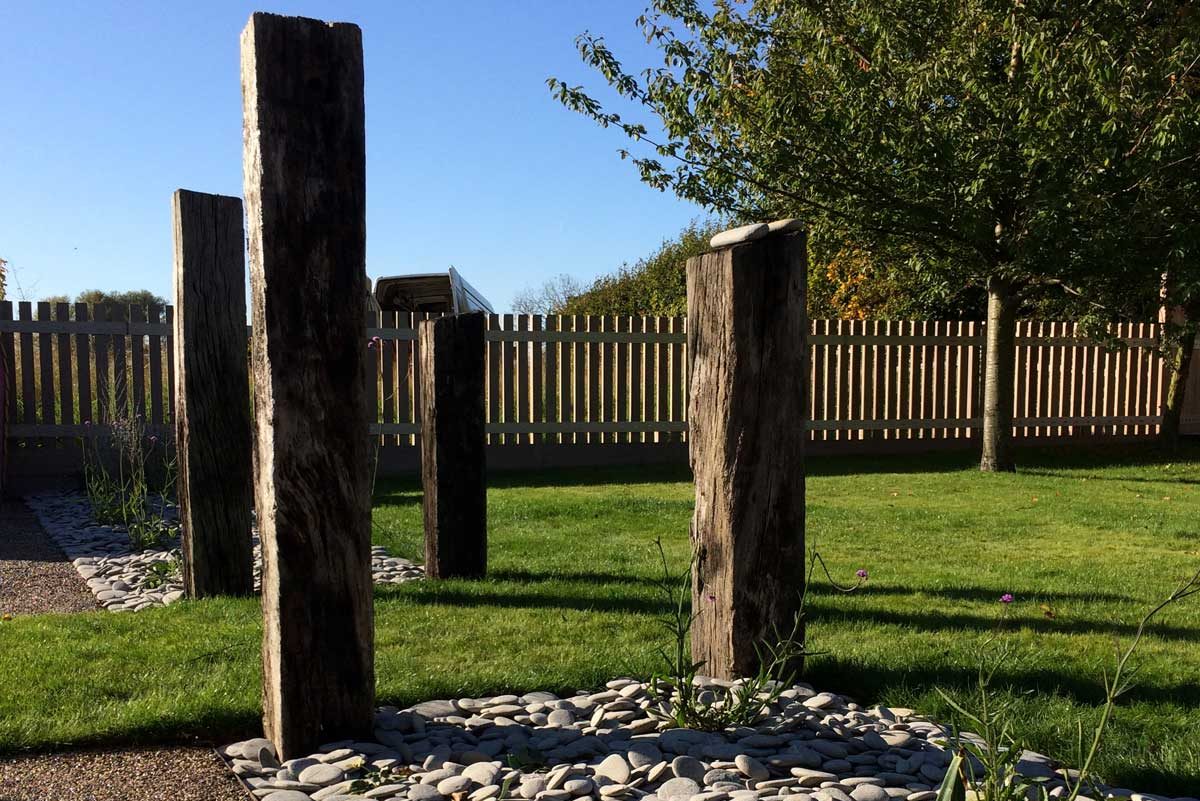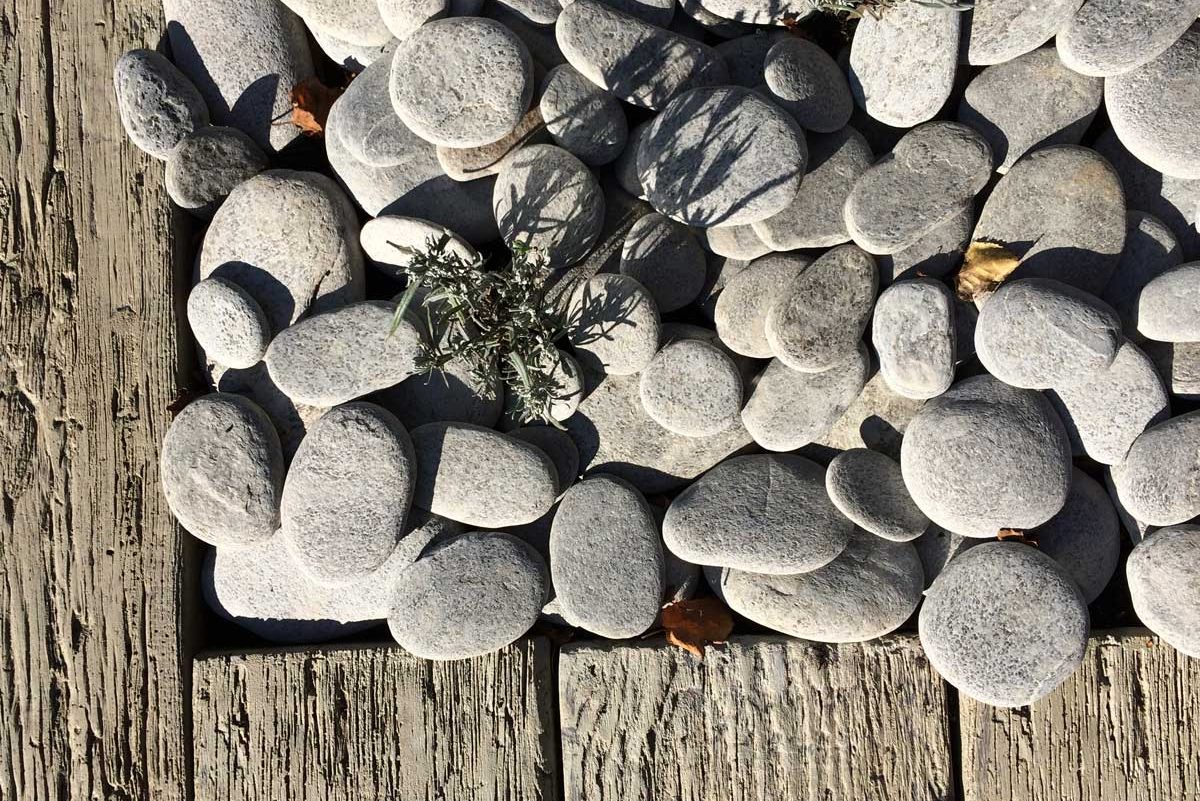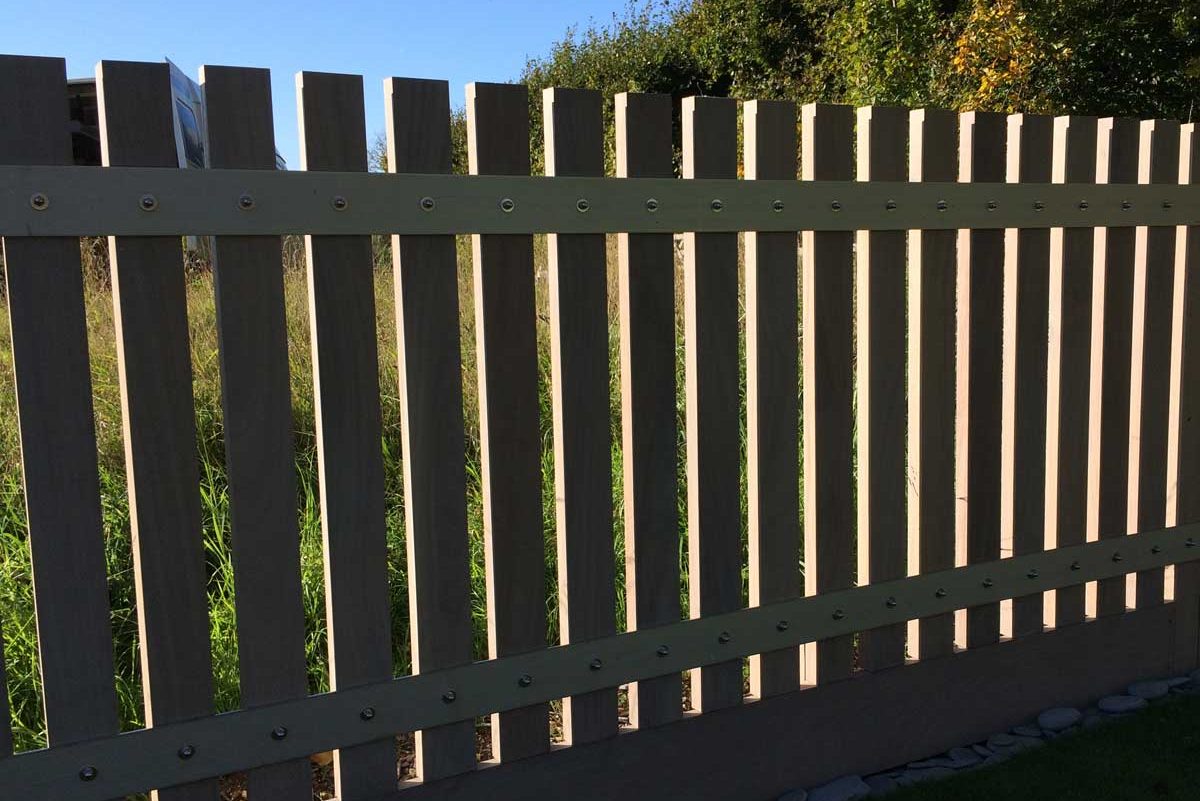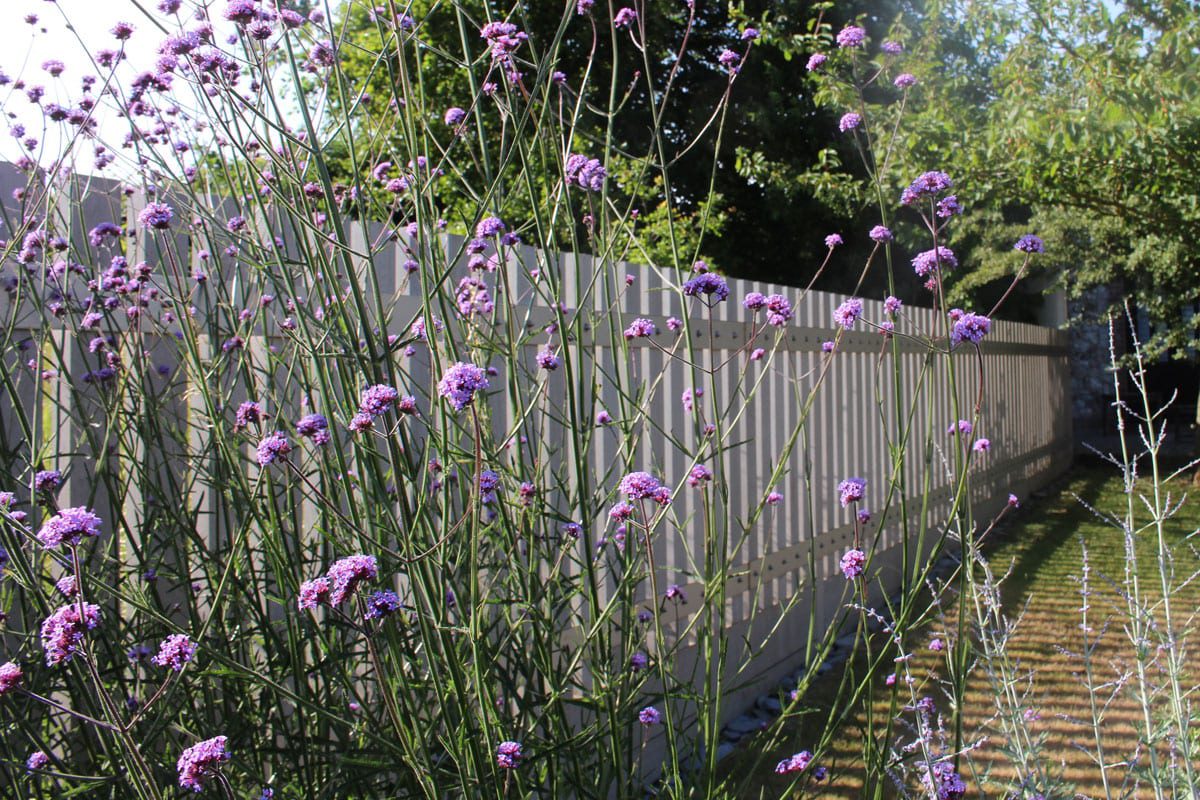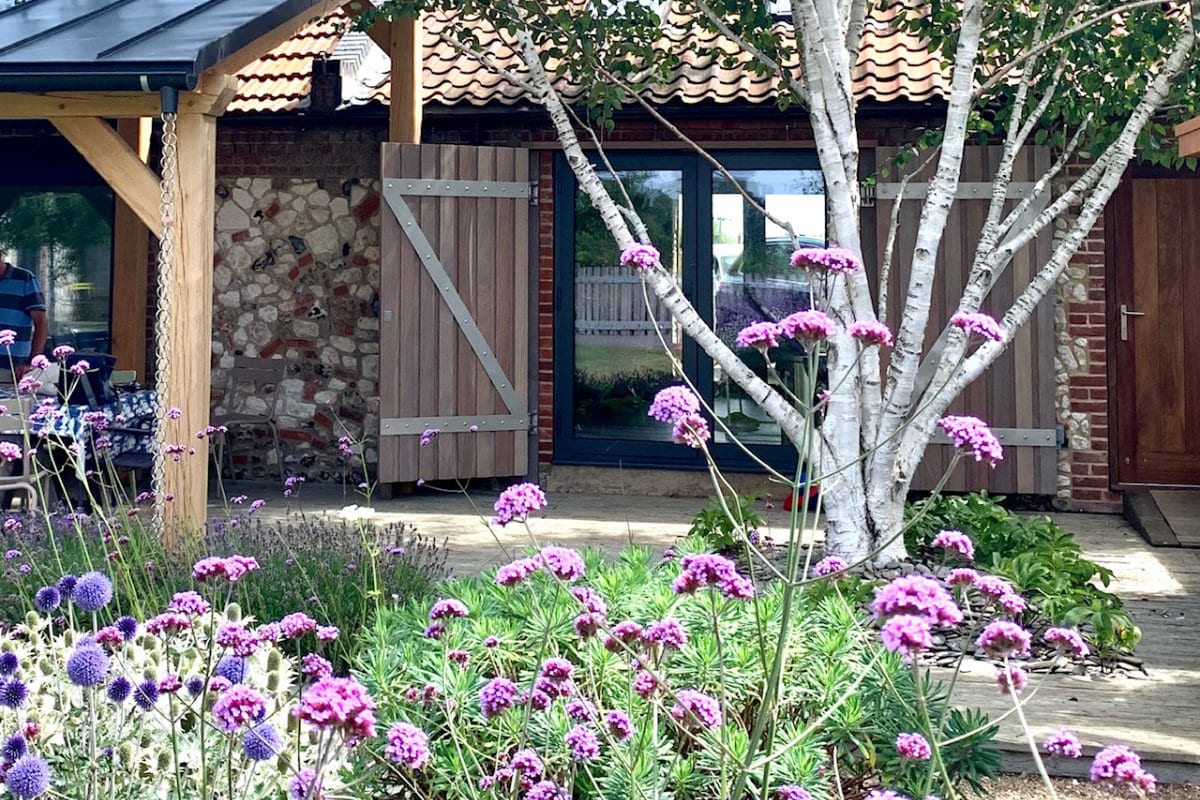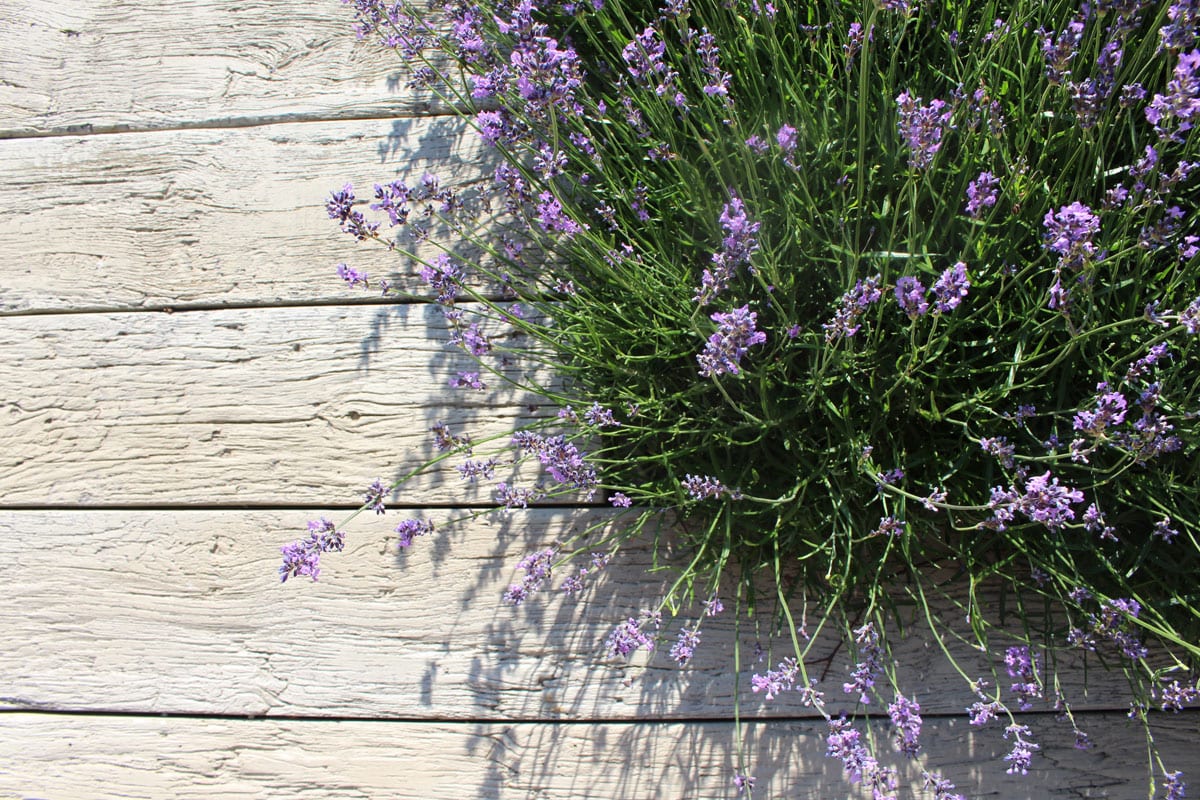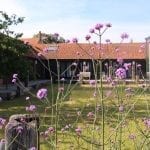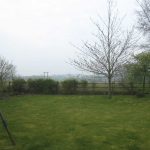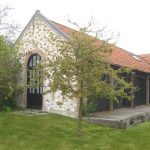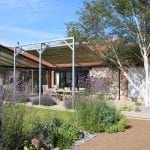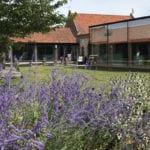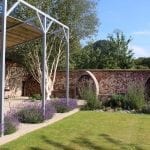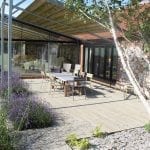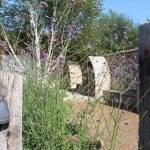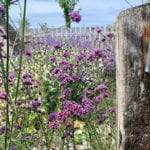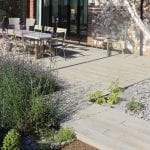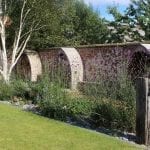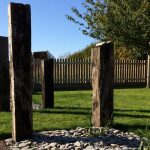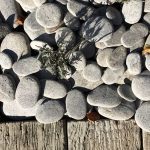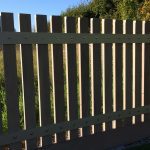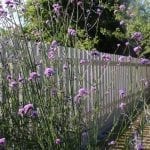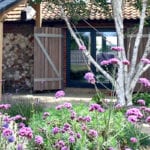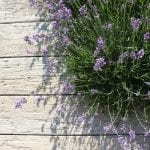 Holiday homes invariably have neglected or at best uninspiring gardens, but the holiday homes along the North Norfolk coast are both smart and chic. As such the gardens should match hence the transformation from 'ordinary' to 'extraordinary' for this stunning barn conversion.
With the design by Jo Alderson Phillips, reclaimed groynes were used together with no maintenance recycled deckboards that had a naturally weathered appearance, to create stunning seating areas and walkways.
A bespoke hardwood fence with stainless steel rails, inspired by an American DIY apple press, was hand crafted, whilst bespoke seats and logs stores decorated the garden. Planting was simple with Alliums, echinops and Verbenas, with babys tears underplanting the showcased silver birch, which previously had been overshadowed by huge hazels and abandoned outbuildings.