Ever wondered what my garden looks like? Come along on the 10th of September and you can find out!
When you are the owner of a successful and well established garden design company there are certain expectations around what your garden might look like. Some assume that it's Chelsea Flower Show without the crowds, whilst others wonder if you're like a plumber with a leaky tap!
However, although it's true that I spend a great deal of my time in other peoples gardens, mine is in no way a neglected wilderness. So when it was approved for inclusion under the highly prestigious NGS I was delighted.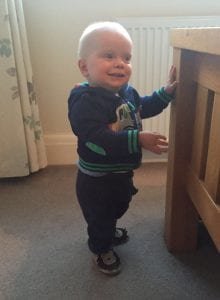 Some of you may recall that I opened my garden in Goring for the first time last year to raise money for my great nephew Leo, who at the age of four months had been diagnosed with bladder cancer. It was an informal affair but the day was a great success and I was astounded by the turnout and generosity of clients, friends and local people. However the really great news is that Leos proton treatment seems to have been very successful.
With the garden now open under the NGS, funds will go towards Macmillan Cancer Relief and Helen and Douglas House.  Attractions will include teas and homemade cakes, as well as a petting zoo, with dogs, guinea pigs and donkeys, so it really promises to be an afternoon for the entire family.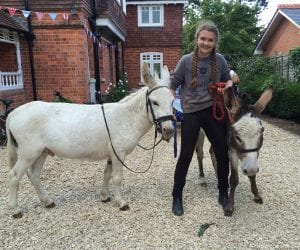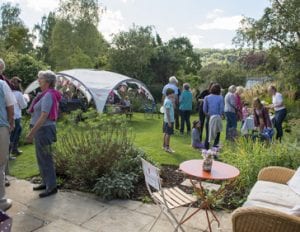 Last year I amazed when over 350 people came and saw my garden. This time of course, the open day comes as Garden Design Company celebrates its 20th birthday, and it looks set to draw an even bigger crowd. So if you are free on the 10th of September and you'd like to come and see my garden, or you just fancy a nice day out supporting a good cause, please do come and join us.
Date: 10 September 2016
Time: 2pm until 4pm
Place: Rivermead, Manor Road, Goring on Thames, RG8 9ED
Entry fee: £4 – proceeds go to Macmillan Cancer Relief and Helen and Douglas House
Save
Save