20 years ago The Garden Design Company was born, and despite two children arriving at around the same time the Company has gone from strength to strength. Relying almost exclusively on recommendation and repeat business, both tremendous relationships and gardens have developed along the way. We have a fantastic team, an inspiring portfolio of gardens and three years ago GDCs little sister was born – The Tree and Garden Gift Company. If you'd like to know more about our journey please do read on.
Interview with Rob Jones, founder and creator of The Garden Design Company Ltd.
What did you do before starting The Garden Design Company?
Until the early 1990's, I was a lawyer specialising in Medical Crime and Malpractice representing Doctors and Dentists throughout England and Wales. Whilst it was very satisfying, it was challenging work and not getting home until after dark meant no time to relax or pick up some secateurs.
Why did you start The Garden Design Company?
Initially I started 'commercially' in horticulture making hanging baskets in the 1980's. My office, as a lawyer, was in Old Covent Garden so I would drive in the early hours to New Covent Garden Market and load my Golf GTi with Bizzy Lizzies and Geraniums before changing into a suit. After work, I would drive home and make up hanging baskets, squatting in friends' greenhouses. Once they were finished, I would tout them around local nurseries, the owners of one of which later offered to sell me the business as they were retiring. But the business plan looked awful as interest rates were 15% so I thought I would study horticulture and garden design for a year at Pershore College of Horticulture before starting out 'for real.' After all I could always go back to being a lawyer if it all went 'belly up' and the prospect of being a 'mature student' with a Labrador and a Gti was great fun.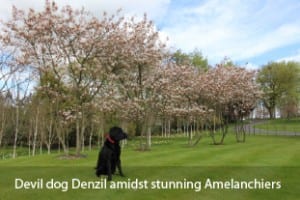 Have you always had a love of gardening?
I remember being told off by my Mother for breaking her Azaleas with a football but further back in time both my Grandfathers had greenhouses, so I suppose there was always an underlying passion there. However, nothing really germinated until Geoff Hamilton started to reach a wider audience on BBC 2 Gardeners World. His enthusiasm was infectious, such that my balcony in Covent Garden was soon smothered in tomatoes and peppers. And Suttons Seeds shop in the middle of Covent Garden was an oasis.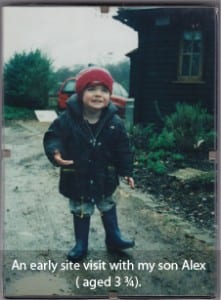 Who is on the team?
Many gardeners and garden designers work on their own, but I think so much more can be achieved through teamwork. I work with a team that includes a variety of skilled craftsmen, plantsmen and women, designers, a plant buyer and a back office to deal with all the horrible paperwork.
Where did you learn your craft?
Well you think you learn at College but frankly so much was trial and error in the early years.
What's your own garden like?
220' long behind an Edwardian Semi, divided into rooms and facing SW with views of Streatley Hill and the National Trust Hollies. The kids have now (almost) flown the nest so the football pitch has long been replaced by cut flowers and raised fruit and veg beds with a gorgeous bespoke 'man cave'.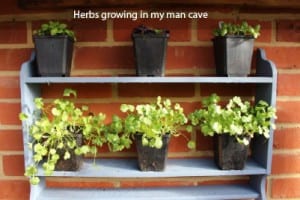 What was the first garden you designed like?
Foul. Crazy paving, log roll and a statue of a young child complete with brolly which of course doubled as a water feature. Yes really! Thankfully no pictures exist.
What's your favourite garden that you have visited?
The late Rosemary Verey's garden at Barnsley House was striking, albeit it's now a Country Hotel whilst Beth Chatto's in Essex is an amazing set of contrasts, with heavy clay in one area and 16' of gravel in another. But I was lucky enough to go to The Lost Gardens of Heligan in 1991 when Tim Smit was literally still hacking away at brambles as they discovered and later restored these stunning gardens. It's so moving, when you think of all the estates' gardeners who left for the First World War battlefields never to return, such that this directly led to a wholesale change in gardens after the war.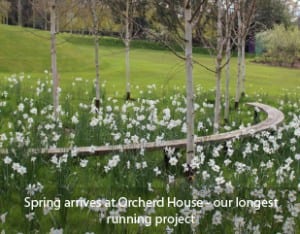 How would you describe your gardening style?
Natural; change in the garden as the year moves on is so important to stimulate the senses. And to maintain interest by sequential flowering, as espoused by the likes of the late Rosemary Verey, is vital.
Who inspires you?
Beth Chatto is a true inspiration. I had the privilege of meeting her once for a consultation and private tour of her garden. Having been commissioned to create a garden on pure Essex Clay, her advice was invaluable.
If you could create a new garden for a famous person, dead or alive, who would it be and why?
Kate Bush. You can't sleep under a poster of her as a teenager for all those years…. I'm not sure what her garden would be like though, but I'd imagine she'd opt for something pretty wild!
Any funny anecdotes from over the years?
Working for the former US Ambassador in Notting Hill, his wife was absolutely charming and adored my first lab, Ben. She would insist on him staying for tea with her two labs, Chloe and Scarlet, which usually would consist of a far better meal than anything I was heading home for.